Special Occasion Poems & Quotes
Share these poems and quotes for every special occasion! Here find poetry and quotes to suit the special occasion that you are celebrating.

We celebrate a special occasion many times throughout the year. From birthdays, anniversaries and retirements to holidays such as Christmas, Thanksgiving and Easter, they are all special days. All of them are times where we send good wishes and happiness to family and friends. Share them with family and friends to let them know you are thinking of them on their special day.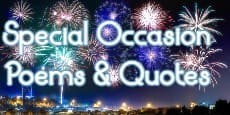 General Special Occasions


Birthday

Birthday Poems

Funny Birthday Poems

Birthday Blessings

Birthday Quotes

For Special People's Birthday:

Birthday Poems for Mom

Birthday Poem for Friend

Funny Birthday Poems for Friends

Happy Birthday To My Brother

Birthday Poems For Sister

Happy Birthday Poems Daughter

Birthday Poems To My Son

Cousin Birthday Poem

Age Related Birthday Poems:

Turning 30 Poems

Funny 40th Birthday Poems

50th Birthday Poems

60th Birthday Poems







New Baby
Baby Poems
Baby Shower Poems
Children Quotes
Quotes About Babies


Graduation

Graduation Poems

- Graduation Poems For Daughter

- Graduation Poems For Son

- Graduation Poems For High School

- Funny Graduation Poems

Graduation Wishes For A Friend

Graduation Sayings




Retirement
Retirement Poems
Retirement Wishes
Retirement Quotes

Wedding Anniversary
Anniversary Poems
Wedding Poems
Wedding Anniversary Quotes
Irish Wedding Blessing
Special Occasions By Month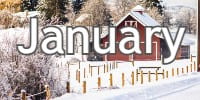 New Year Poems
Funny New Year Poems
New Year Quotes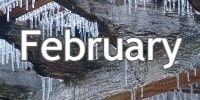 Valentines Day Poems

       - Valentine Poems For Him

       - Valentine Poems For Her


Short Love Poems

       - Love Poems For Him

       - Love Poems For Husband

       - Love Poems For Her


Thinking Of You Poems

Short Love Quotes

Rose Day Quotes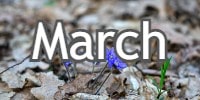 St. Patricks Day Poems
Irish Blessing
Irish Blessing Quotes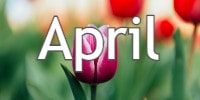 Easter Poems
Good Friday Poem
Christian Poems
Poems About Jesus
Spiritual Poems
Easter Quotes
Motivational Quotes From the Bible
Inspirational God Quotes
Christain Quotes
Poems About Earth Day
Earth Day Quotes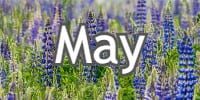 Mothers Day Poems

- Mothers Day Poems From Daughter

- Mothers Day Poem From Son

Mom Poems

Mothers Day Prayers

Mothers Day Messages

Loving Quotes About Mothers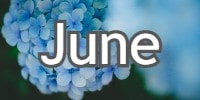 Fathers Day Poems

- Fathers Day Poems From Daughter

- Happy Fathers Day Poems To My Husband

Fathers Day Inspirational Poems

Fathers Day Verses

This Is Father's Day

Funny Fathers Day Poems

Dad Poems

Father Quotes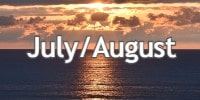 Inspirational Friendship Poems
Special Friend Poem
Best Friend Poems
Friendship Poems
Meaningful Friendship Quotes
Quotes For A Friend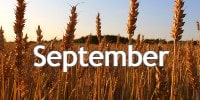 Back to School
Poems about School

Quotes about School

Poems About Education

Quotes About Education


Grandparents Day
Grandma Poems

Grandpa Poems

Grandparents Poems

Quotes On Grandparents

Grandpa Quotes

Grandma Quotes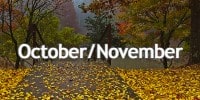 Halloween Poems
Trick or Treat Poems
Funny Halloween Poems
Halloween Quotes
Thanksgiving Poems
Thanksgiving Blessings
Be Thankful Poems
Thanksgiving Wishes
Happy Thanksgiving Quotes
Thanksgiving Prayers
Veterans Poems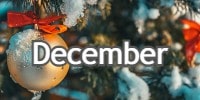 Christmas Poems

Christmas Blessings

Christmas Poems About Jesus

Christmas Verses

Christmas Quotes

Christmas Messages:

Christmas Messages

Christmas Messages for Family

Christmas Messages for A Friend

Christmas Card Messages

Funny Christmas Card Messages

Christmas Wishes:

Christmas Wishes

Christmas Wishes To A Friend





You May Also Like: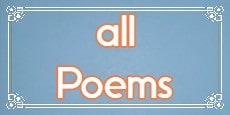 Poems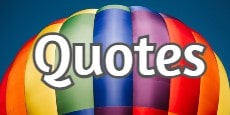 Quotes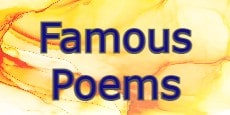 Famous Poems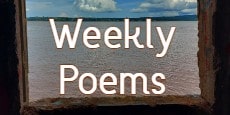 Weekly Poems



Positive Thoughts on Special Occasions:

Celebrations infuse life with passion and purpose. They summon the human spirit.
Terrence E. Deal
Celebrate Quotes


Don't save something for a special occasion. Every day of your life is a special occasion.
Thomas S. Monson
Poems About Life


This occasion calls for smiles and cheers. We are so happy to celebrate with you my dear!
Smile Poem


Each day we wake up is cause for a celebration and for feeling gratitude that we have the day.
Gratitude Poems


A day for celebration, a day for cheer;  may happiness follow you throughout the year
Poems About Happiness


Each day realize that life is a gift. Celebrate, set your goals and don't drift.
Famous Poems About Life


Don't Wait! Start on your dreams, your impulses, your longings, your special occasions today. Because this is your moment. Mary Anne Radmacher
Poems About Dreams


The occasion may be special, but not as special as you are!
Train Of Life Poem


I don't want to wait for a special occasion to say - You're the best and I wish happiness for you each day!
Poems of Encouragement


We raise to the occasion, we celebrate your success, We wish you much love and happiness.
Success Poem


Each day offers us the gift of being a special occasion if we can simply learn that as well as giving, it is blessed to receive with grace and a grateful heart. Sarah Ban Breathnach
Giving Poems


There are exactly as many special occasions in life as we choose to celebrate. Robert Breault
Famous Poems About Life


To celebrate this occasion I just want to wish you happiness and love. You are a special person!
Poems About Joy


Always, always remember to say thank you to those that recognize your special day.
Thank You Poems


We hope you have enjoyed our collection of special occasion to celebrate occasions throughout the year.  We hope whatever special occasion or holiday you are celebrating you are surrounded by those that you love.  Make sure you let them know how much you appreciate and love them during this special day of the year.

If you are unable to be with the people you care about on their special day, sending an email or a card is a great way to let them know that they are in your thoughts. Use poetry or quotations in your note to them. Brighten their day by letting them know you are thinking of them on their special occasion.

We are continually adding new material to our collection of special occasion so be sure to come back and visit when you need words for that special day!


Short Poems & Quotes    |   About Us    |   Contact Us