5 Anniversary Poems
Use these anniversary poems to express congratulations, to express love and happiness, and to say I love you and appreciate you to those with who you are celebrating. An anniversary is a time to recognize the good and happy times while recognizing the times of challenge that have been overcome. Many times old photos and stories come to light as we look back over the years, but it is also a time for renewal and looking forward.
Short Poems
   /  
Special Occasion
   /     Anniversary Poems
Your Wedding Anniversary
Poet: Unknown

You must be very happy
As you start another year,
And may it bring you both the things
You hold especially dear,
Including love and laughter,
Best of health for both of you,
And, always, lots of happiness
In everything you do.




An Anniversary
Poet: Grinnell Willis

Full many an anniversary
Has come to thee and me,
Heartbreaking days have come with tears,
And happy days, with joy and glee.

We've had our clouds and sunshine.
Our shadows and our light.
But we've kept our love unsullied,
Our affection warm and bright.

Our fathers and our mothers,
In word and thought and deed,
Worked out their lives before us,
Their simple honest creed;

And we, by force of circumstance,
Less simple in our way.
Have wrought before our children
Our life work, day by day.

Our home like theirs has open been,
Honest in thought and deed,
To many friends a pleasure,
To many a help in need.

To manhood and to womanhood
Our children here have grown,
And with their children go and come
About the dear Old Home.

Oh! may we not rejoice
To have lived so many years.
And reaped this glad fruition
Of all our hopes and fears.

For more than thirty years
We have lived and loved and striven.
And now with grateful hearts
Thank God, for all that he has given.




For My Wife
Poet Unknown

It's not enough to wish you
Happy Anniversary, Dear
For there are many other things
That you've a right to hear -

For instance, that you're wonderful,
For instance, that you're sweet,
For instance, that you've done so much
To make my life complete.

And, Dear, you know it's coming
From my heart when I express
My one enduring wish for you -
A wish for happiness.




An Anniversary Wish
Grinnell Willis

May ever the golden blessing
Be yours, and ne'er depart,
And the love of friends who have been so true,
Who are present now to rejoice with you,
Be found in every heart.




Marriage Hymn
Poet: Caleb Davis Bradlee

Two, Lord, at thine altar wait,
A blessing to receive;
Humbly they would unite their fate,
If thou wilt give them leave.

Their hands they join, their hearts they blend,
One journey now they take;
They pray their love may have no end,
They ask it for Christ's sake.
More Special Occasion Poems and Quotes to Share
Related Short Poems & Quotes You May Also Like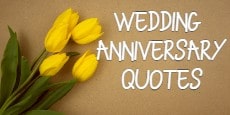 Wedding Anniversary Quotes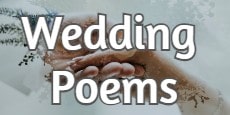 Wedding Poems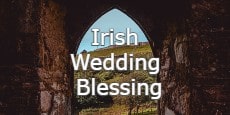 Irish Wedding Blessing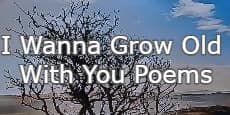 I Wanna Grow Old With You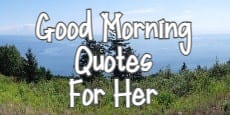 Good Morning Quotes For Her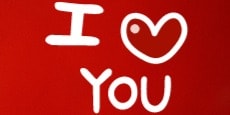 I Love You Poems
Short Poems
    |    
Poems
    |    
Quotes
    |    
About Us
    |    
Contact Us
    |