9 Wedding Poems
Share these wedding poems with the happy couple as they celebrate the beginning of a life together. A wedding is such a joyous occasion, one to be celebrated by all. We hope the verses here are ones that you will share with the newlyweds.

Short Poems   /   Special Occasion    /   Wedding Poems - in Short Love Poems


To Have And To Hold
Poet: Catherine Pulsifer, ©2020

To have and to hold
Until you grow old
These words on this day
Have special meaning in every way.

The day that you start a life together
The two of you have never been better
Your love and happiness we feel
We can tell it is so real.

We wish you much happiness
And we are glad we could witness
This special wedding day
And the love you both display.




To Be One With Each Other
Poet: George Eliot

What greater thing is there for two human souls than
To feel that they are joined together to strengthen each other in all labor,
To minister to each other in all sorrow,
To share with each other in all gladness,
To be one with each other in the silent unspoken memories





Hand In Hand
Poet: Edgar A. Guest


All the way to age we'll go
Hand in hand together;
All the way to brows of snow
Through every sort of weather.
Rain or shine, blue sky or gray,
Joy and sorrow sharing
Hand in hand along the way
We'll go bravely faring.

All the way to sunset land
We'll walk down together
Side by side and hand in hand
Held by Cupid''s tether.
Once we danced in early May
Steps we'll long remember;
So we'll trip the miles away
Even to December.

Let the years go fleeting by!
Gray old age shall find us
Still recalling smile and sigh
Long since left behind us.
And though feeble we may grow,
Worn by wind and weather,
All the way to Age we'll go
Hand in hand together.




Marry My Best Friend
Author Unknown

This day I marry my best friend
The one I laugh with as we share life's wonderous zest,
As we find new enjoyments and experience all that's best.
The one I live for because the world seems brighter
As our happy times are better and our burdens feel much lighter.
The one I love with every fiber of my soul.
We used to feel vaguely incomplete, now together we are whole.




Life's Different Changes
Poet: Maria J Dodge

Now, below this little prologue,
You shall read my hopes for you.
As together you shall travel
All life's different changes through.

To my friends, thus early starting
On life's journey hand in hand.
Shall I conjure up, to help them.
Blessings from a fairy's wand.

First, I wish them sweet contentment
With whate'er to them is given;
Strength to send their daily incense
Upward to the courts of Heaven.

Strength to bear each other's burdens
In the turmoil and the strife
That assails them as they travel
Through the busy walks of life.

Love to guide them in each duty,
Hope to cheer them on their way:
Thus they both shall grow in beauty,
Finding peace day after day.

And if little children, coming.
Fill their home with music sweet.
Is there more that Heaven could give them
To make their happiness complete?




The Vow
Poet: Maureen Tolman Flannery

What is a vow,
but an intention
spoken out before the world
so that the world, in hearing,
might take part
in aspirations of the willing heart?

In our coming here today
to join and bless
the joy of your becoming wed,
may we enter in
the truth of the words you've said,
"I do."




Thy Wedding Day
Poet: Eloise A. Skimings

To deck thee for thy bridal, on this thy wedding day,
I bring you, with my best love, this beautiful bouquet.
Altho' it's a stormy, wintry morn, the flow'rs are as gay
As they'd be in the spring time, in merrie, merrie May.





Wedding Bells
Poet: Eloise A. Skimings

Chime, merrily chime, your silvery peal
Joins two hearts in one, with Love's mystic seal.
Chime. merrily chime, the spring time has come
With Hope's leaves and flowers to enwreath their home.

Chime, merrily chime, the bridegroom and bride
Are youthful and pure, their fond parents' pride.
Chime, merrily chime, their future foretell.
As happy and glad as the tones of your bell.

Chime, merrily chime, and breathe as ye chime
Orisons to heaven, to be echoed thro' time;
Like sweet dulcet notes from Galilee's shore,
With Christ at your feast to remain evermore.




Today is the Beginning
Poet: Patience Strong

Today is the beginning
In the years that lie ahead
May you always share the love you have
This day as you are wed

I pray you'll each be one on whom
The other can depend
And may you share not only love,
But be each others friend

Some hopes may not be realised
Some dreams may not come true
But many of them will I know
To bless the two of you

Within the home that you will have
I pray you'll always find
Contentment, joy,security
Good health and peace of mind.
More Special Occasion Poems & Quotes to Share
Related Short Poems & Quotes You May Also Like: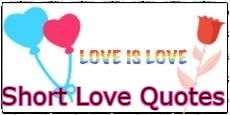 Short Love Quotes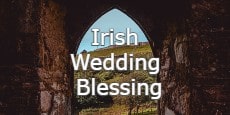 Irish Wedding Blessing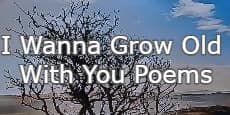 I Wanna Grow Old With You Poems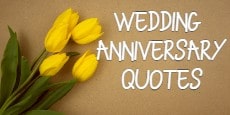 Wedding Anniversary Quotes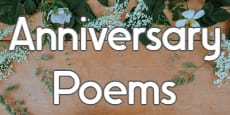 Anniversary Poems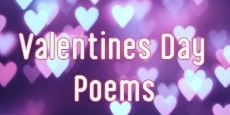 Valentines Day Poems


Short Poems    |     All Poems    |     Quotes     |     About Us    |     Contact Us    |