31 Birthday Poems
Birthday poems and short rhymes to celebrate that special day! Find a collection of short poems, verses, and rhymes that you can use in birthday greetings, and to send wishes to the person who is having a birthday.

Birthdays are a time of reflection, looking back over the past years. Memories, both positive and negative are remembered. Lessons learned and not learned are thought about. But, a birthday is a day to be celebrated and look ahead to the future. A time to set goals, and achieve dreams. Encourage the birthday person to be all that they can be by celebrating this special day with them, send them one of our short poems and rhymes to wish them a Happy Birthday and mark the day!


Short Poems
   /  
Special Occasion
   /   Birthday Poems -
related Birthday Quotes
Collections of Poems & Birthday Rhymes To Celebrate The Day:

Popular Happy Birthday Poems and Rhymes to Share:
Birthday Greetings To You
by Catherine Pulsifer, © 2015

This is the anniversary of the day you were born
There is no reason for you to scorn
A day for a party, presents, and gifts
We hope this day gives you a lift

Always remember age is only a date
And you determine your own fate
I wish you happiness and joy in life
And many more birthdays to bring you delight




A Birthday Wish
Poet: John Imrie

Birthday greetings now I send,
Full of gladness, love, and joy,
May this year, my loving friend,
Bring thee peace without alloy;
Keep this token as a charm.
Proof of Friendship ever dear,
Fain would I shield thee from harm
All this happy golden year!




To Another Year
Poet: Eloise A. Skimings

May joys unbounded
Be for thee to-night,
When thou'rt surrounded
By the gay and bright.

May music and song
Commence thy new year,
That thou may'st live long.
Each fond heart to cheer.




Birthday Thoughts
Poet: Unknown

AT twenty-five — at twenty-five,
The heart should not be cold;
It still is young in deeds to strive,
Though half life's tale be told;
And Fame should keep its youth alive,
If Love would make it old.

But mine is like that plant which grew
And wither'd in a night,
Which from the skies of midnight drew
Its ripening and its blight —
Matured in Heaven's tears of dew,
And faded ere her light.

Its hues, in sorrow's darkness born
In tears were foster'd first;
Its powers, from passion's frenzy drawn,
In passion's gloom were nurs'd —
And perishing ere manhood's dawn.
Did prematurely burst

Yet all I've learnt from hours rife
With painful brooding here
Is that, amid this mortal strife.
The lapse of every year
But takes away a hope from life,
And adds to death a fear.




Wishing You
Poet Unknown

Here's wishing you a birthday
That's happy through and through
For you're so nice, that's just the kind
That you're entitled to!




Once A Year
by Catherine Pulsifer, © 2020

Birthdays come but once a year
A time for fun and lots of cheer
For some, they fear the day
They don't want to get old and gray.

Your age truly matters not
What matters is your thoughts
Live each day and celebrate life
Stay positive when faced with strife.

So be happy to see your birthday arrive
You have another year and you're alive
Happy Birthday To You!




A Birthday Rhyme For You
by Kate Summers, © 2021

This birthday rhyme is written for you
Even though you're older don't be blue
Wishing you a happy day
One of laughter, love, and lots of play.
Happy Birthday to you
We love that is so true!




I Would
Poet: Unknown

I would flood your path with sunshine;
I would fence you from all ill;
I would crown you with all blessings
If I could have my will.

Aye! but human love may err, dear,
And a Power All-Wise is near;
So I only pray, God bless you,
And God keep you through the year.




Another Year
Poet: Catherine Pulsifer

Another year has rolled on by
We sometimes say with a sigh
But life is good and you are great
We will celebrate, not wait.

I have written this little rhyme
Not to remind you of the time
But just to say,
Love you, Happy Birthday!




Birthday Blessing
Poet: Catherine Pulsifer

Birthday blessings are prayed for you
May God watch over all you do.
He had a purpose just for you
His love surrounds you, that is so true.

The day you were born we gave thanks
We shouted on the riverbanks
A miracle we felt with you
And a love that was so strong too.

So Happy, happy birthday
Many more to come your way.
Celebrate, be happy, and thankful too
We thank God for blessing us with you.




Sing Today
Poet: Catherine Pulsifer

Today may your phone ring
And many people they will sing
Happy Birthday to you
As many best wishes you are due.

May sunshine fill your day
May you feel happy and okay
And may next year bring
Everything that makes you sing!




Birthdays Are A Time
Poet: Catherine Pulsifer

Birthdays are a time for reflection
A time to stop and look at your direction
The years pass quickly by
That fact no one can deny.

Birthdays are a time for family, friends, and celebration
A time for laughter and conversation
Appreciation is shown to you
For all that you are and all that you do.

Birthdays are a time to look forward
A time to set the standard
As life is meant to be lived each day
To keep a balance in work and in play.

So on this birthday, good things are wished for you
Know, always we love you too
So as you blow out the candles
Remember, life will never give you more than you can handle.




Never Take For Granted
Poet: Catherine Pulsifer

May we never take for granted the year we have
May we thank God and be grateful and glad
Look forward not back, be happy, not sad
For this day, be thankful and be glad
Lift your head and give thanks to God above
And remember, you are loved.
Happy Birthday To You!




Come And Go
Poet: Catherine Pulsifer

Birthdays will come and go
But our love for you will always show
How very much you mean to us
So on your birthday, we will make a fuss.

We celebrate this day with you
We wish you happiness in all you do
So may this little rhyme or two
Wish a very Happy Birthday to you,




Blessings and Happiness
Poet: Catherine Pulsifer

Blessings and happiness are sent your way
From us to you we just want to say
We just want to recognize you,
All the things you say and do
You are so special in every way
The very best Happy Birthday!




Rainbows & Lollipops
Poet: Catherine Pulsifer

Rainbows and lollipops
Sunshine and a bit of hip-hop
Blue skies, not gray ones
Are wished without question!

Happiness and friendship
Take away the hardship
Of the age, you are about to turn
The years have gone by, oh, how they churn.

So whatever you do, don't dismay
On this your birthday.




A Birthday Greeting
Poet: M. E. F.

What shall I wish thee for the coming year?
Twelve months of dream-like ease? no care? no pain?
Bright spring, calm summer, autumn without rain
Of bitter tears? Wouldst have it thus, my friend?
What lesson, then, were learnt at the year's end?

What shall I wish thee, then? God knoweth well
If I could have my way no shade of woe
Should ever dim thy sunshine; but I know
Strong courage is not learnt in happy sleep,
Nor patience sweet by eyes that never weep.

Ah, would my wishes were of more avail
To keep from thee the many jars of life!
Still let me wish thee courage for the strife,
The happiness that comes of work well done,
And, afterwards, the peace of victory won!



Birthday Poems by Famous Poets:


To My Cousin On His Birthday by Lillian E. Curtis



To My Mother On Her Birthday by Lillian E. Curtis
More poems, rhymes, and quotes for a Special Occasion
Related Short Poems & Quotes You May Also Like: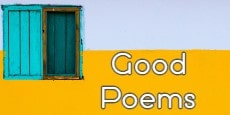 Good Poems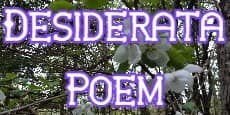 Desiderata Poem
Life Is Too Short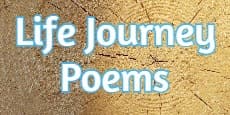 Life Journey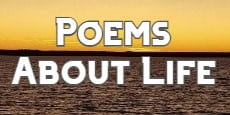 Poems About Life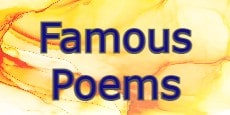 Famous Poems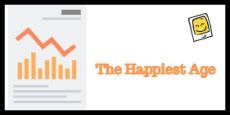 The Happiest Age
We hope you have found a birthday poem or short rhymes that you can share with others. We all joke about the age of a person, especially as the years tick by. But all joking aside our wish is for good health, happiness, and success for the birthday boy or girl. Birthdays are a great time for joy and laughter, And, birthdays are a day to be recognized and celebrated, no matter what the age. Sending a greeting card or email or a text lets the person know you are thinking of them on their special day. Birthday wishes in the form of rhymes are a good way to express your thoughts and they have a jingle that will bring a smile to a person's face. You can personalize your greetings by adding the birthday person's name to the rhymes!
Short Poems
    |    
All Poems
    |    
Quotes
    |    
About Us
    |    
Contact Us
    |