30 Funny Poems
Bring a smile to your face with our collection of funny poems. Need a break, stop and read a humorous poem. A smile or a laugh can change your perspective on things. Share a poem or quote with someone who needs a smile or laugh today!
Poems
   /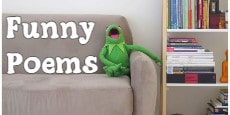 No Money Trees
Poet: Nettie Steeves

If you ever reach the spot
That you need money,
And you think you need a lot,
Just remember...
Money does not grow on trees,
You cannot spend it as you please,
For if you did...
The world would live at ease,
And soon refuse to pick it from the trees.



find more funny poems about life



A Time To Fret
Poet: Catherine Pulsifer

Is a birthday a time to fret?
It is the oldest you have been yet
Things are changing and not for the better
What is that roll around your center?

Changes I could name a few
I know that is not what you want me to do
But look at the color of your hair
And your skin no longer looks so fair.

But, hey life is too short to care
Continue to live life and dare
Be happy and content
Otherwise, your mind will go absent.




More Funny Birthday Poems



Preparedness
Poet: Berton Braley

We are made of dust, so the preachers say,
And we only live for a little day,

And then, regardless of wealth or fame,
Return to the dirt from whence we came.

However we live, at last we go
Into the dust that the breezes blow.

Ah well, drink up! let us never fret,
If we keep our gullets extremely wet

Our dust may prove so damp to touch
That the wind can't blow us about so much!




My Feet
Poet: Gelett Burgess

My feet, they haul me Round the House,
They Hoist me up the Stairs;
I only have to Steer them and
They Ride me Everywheres.




Oh, this is so true! To read more about the importance of smiles, view smile poems.



Keep Your Marriage Brimming
Poet: Ogden Nash

To keep your marriage brimming
With love in the loving cup,
Whenever you're wrong, admit it;
Whenever you're right, shut up.




Funny Love Poems



Do You Carrot All for Me?
Poet Unknown

Do you carrot all for me?
My heart beets for you,
With your turnip nose
And your radish face,
You are a peach.
If we cantaloupe,
Lettuce marry:
Weed make a swell pear.




Funny Birthday Poems for Friends



Somebody
Poet: Berton Braley

Somebody's got to be steady
And stick at a regular job,
Somebody's got to be ready
To stay with the laboring mob.

Somebody's got to be trudging
The path from the house to the mill,
Somebody's got to be drudging
At work that has never a thrill.

Every one cannot be left to roam
Careless and blithe and free,
Somebody's got to stay at home,
Somebody Else — not me!


Another funny poem along the same lines is Mr Nobody Poem - a poem that is sure to bring a smile to your face!



You've Earned It
Poet: Catherine Pulsifer

You've earned your degree,
And that's quite a feat,
No more all-nighters,
Or notes to repeat.

Now go out and conquer the world,
with your newfound knowledge,
Just don't forget to pack your sunscreen,
And pay off your college.




Funny Graduation Poems



My Shadow
Poet: Robert Louis Stevenson

I have a little shadow that goes in and out with me,
And what can be the use of him is more than I can see.
He is very, very like me from the heels up to the head;
And I see him jump before me, when I jump into my bed.

The funniest thing about him is the way he likes to grow -
Not at all like proper children, which is always very slow;
For he sometimes shoots up taller like an india-rubber ball,
And he sometimes gets so little that there's none of him at all.




More funny quotes about life



The Twins
Poet: Henry S. Leigh

In form and feature, face and limb,
I grew so like my brother.
That folks got taking me for him.
And each for one another.
It puzzled all our kith and kin.
It reached an awful pitch;
For one of us was bom a twin,
Yet not a soul knew which.

One day (to make the matter worse).
Before our names were fix'd.
As we were being wash'd by nurse
We got completely mix'd;
And thus, you see, by Fate's decree,
(Or rather nurse's whim),
My brother John got christen'd me,
And I got christen'd him.

This fatal likeness even dogg'd
My footsteps when at school,
And I was always getting flogg'd,
For John turned out a fool.
I put this question hopelessly
To every one I knew —
What would you do, if you were me,
To prove that you were you?

Our close resemblance turn'd the tide
Of my domestic life;
For somehow my intended bride
Became my brother's wife.
In short, year after year the same
Absurd mistakes went on;
And when I died — the neighbors came
And buried brother John!




Salad
Poet: Mortimer Collins

O cool in the summer is salad,
And warm in the winter is love;
And a poet shall sing you a ballad
Delicious thereon and thereof.
A singer am I, if no sinner,
My muse has a marvellous wing,
And I willingly worship at dinner
The Sirens of Spring.

Take endive — like love it is bitter.
Take beet — for like love it is red;
Crisp leaf of the lettuce shall glitter,
And cress from the rivulet's bed;
Anchovies, foam-born, like the lady
Whose beauty has maddened this bard;
And olives, from groves that are shady;
And eggs — boil 'em hard.




Funny Garden Poems



The Height Of The Ridiculous
Poet: Oliver Wendell Holmes

I wrote some lines once on a time.
In wondrous merry mood.
And thought, as usual, men would say
They were exceeding good.
They were so queer, so very queer,

I laughed as I would die;
Albeit, in the general way,
A sober man am I.
I called my servant, and he came;

How kind it was of him.
To mind a slender man like me.
He of the mighty limb!

"These to the printer," I exclaimed,
And, in my humorous way,
I added (as a trifling jest),
"There'll be the devil to pay.'

He took the paper, and I watched,
And saw him peep within;
At the first line he read, his face
Was all upon the grin.

He read the next; the grin grew broad,
And shot from ear to ear;
He read the third; a chuckling noise
I now began to hear.

The fourth; he broke into a roar;
The fifth; his waistband split ;
The sixth; he burst five buttons off.
And tumbled in a fit.

Ten days and nights, with sleepless eye,
I watched that wretched man.
And since, I never dare to write
As funny as I can.




Poems about Laughter



Constancy
Poet: John Boyle O'Reilly

"You gave me the key of your heart, my love;
Then why do you make me knock?"
"Oh, that was yesterday, Saints above!
And last night — I changed the lock!"




A Secret
Poet: Unknown

We have a secret, just we three,
The robin, and I, and the sweet cherry tree;
The bird told the tree, and the tree told me,
And nobody knows it but just us three.

But of course the robin knows it best,
Because he built the — I shan't tell the rest;
And laid the four little — somethings in it —
I am afraid I shall tell it every minute.

But if the tree and the robin don't peep,
I'll try my best the secret to keep;
Though I know when the little birds fly about,
Then the whole secret will be out.




The Inner Side
Poet: Ellen Thorneycroft Fowler

The inner side of every cloud
Is bright and shining;
I therefore turn my clouds about,
And always wear them inside out,
To show the lining.



We choose each and every day whether to be happy or be sad. Be inspired by our collection of poems about happiness and choose happiness!



More smile quotes to brighten your day.



I Know
Poet: Unknown

One time I thought I knew it all
But now I must confess
The more I know I know I know
I know I know the less.




I Wouldn't
Poet: John Vance Cheney

A sprig of mint by the wayward brook,
A nibble of birch in the wood,
A summer day, and love, and a book,
And I wouldn't be a king if I could.


As the poem reflects you don't need to be wealthy to find joy in the simple things in life. Be encouraged by our collection of poems about joy.



Problems
Poet: John Kendrick Bangs

Which came the first, the chicken or the egg?
That is a question I shall always beg.
I never vex my mind with points like that,
But like a man of appetite stand pat.
Come as they may, Egad, I'm nothing loth
To sit me straightway down and eat 'em both.
We'd all, I think, be happier than kings
Were we to worry not o'er unimportant things!


The poem, Problems, reminds us not to worry to make sure we enjoy life. Read enjoy life poems to encourage you to live every day and not worry!



Why Man Is Bald
Poet: David V. Bush

Why man is bald has baffled him
For ages - many years -
And it has caused much querying
And sighs, even to tears.

Why he is bald? I know the why
And later will relate
The reason he is minus hair
On top of his bald pate.

It's not this here heredity,
Nor dandruff nor disease,
Because a hat band is too tight;
Tight scalp - no none of these.

A man is bald, I know the why,
And here I will declare,
He's bald because, he's bald because,
He's minus of some hair.




More Funny Poems About Aging



Born For
Poet: Will Carleton

Some men were born for great things,
Some were born for small.
Some, it is not recorded
Why they were born at all.




Don't Lose Your Goat
Poet: David V. Bush

Jim Casey had two balls; two strikes; as he stood up to bat,
"Ball three" was called - another came - when 'Holy Smoke! What's that?'
Clean over third, beyond the fence, the flying sphere he smote.
And scored a straight home run because he didn't lose his goat!

And so in life's big game, young friend, the one who leads the score
Is he who calmly meets each shock and stands alert for more;
You'll be abused and nicknamed, son, with every curse afloat,
But always can come out on top if you don't lose your goat!

You'll make mistakes aplenty, boy, but don't let that distress,
So long as you've the staying power to mend each passing mess;
There's much you can afford to lose, though others jeer and gloat;
So long as you don't lose your grip, or let 'em get your goat!

Though many men will try their worst to make you slip and fall,
Just pay no heed, but keep your nerve - the greatest thing of all;
Give up, if need be, house and home; give up your cap and coat;
But if you're truly out to win, don't dare give up your goat!

From rich and poor, from strong and weak, will come a thousand snares;
Let each one but a lesson be, to guide past future cares.
Your losses all to one great end with cheerfulness devote.
For not a one can set you back unless you lose your goat!




Surprise
Poet: Unknown

When you get to heaven,
You will likely view
Many folks whose presence there,
Will be a shock to you.
But keep very quiet;
Do not even stare.
Doubtless, there'll be many folks,
Surprised to see you there!




Procrastinator - That's Me
Poet: Catherine Pulsifer

A procrastinator, that's me.
Lacking motivation and plan I see.
Sitting here on the couch all day,
Getting nothing done, running astray.

Tomorrow might come to pass,
Today put off is what I say alas!
Use time wisely, that I should do,
But alas I become lazy too!




Poems About Procrastination



Funny Man
Poet: J. G. Saxe

My dear young friend, whose shining wit
Sets all the room ablaze,
Don't think yourself  "a happy dog"
For all your merry ways;
But learn to wear a sober phiz.
Be stupid, if you can,
It's such a very serious thing
To be a funny man!



Grown Up   by Edgar A. Guest



Unregenerate   by Arthur Franklin Fuller



The Secret Of Success   by Nixon Waterman



Little Further   by Berton Braley



Frankness Between Friends   by Berton Braley



Learning To Write   by Berton Braley
Related Poems & Quotes: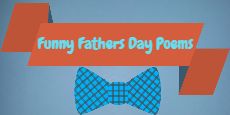 Funny Fathers Day Poems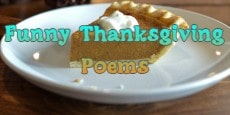 Funny Thanksgiving Poems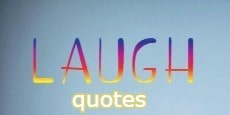 Laugh Quotes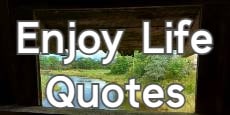 Enjoy Life Quotes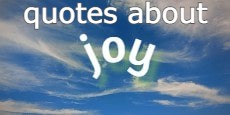 Quotes about Joy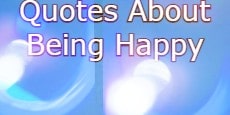 Quotes about Being Happy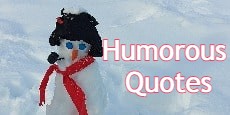 Humorous Quotes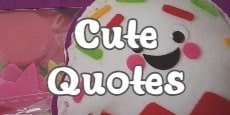 Cute Quotes
Featured Famous Poets:

David V. Bush Poems

Poetry of Robert Louis Stevenson

Catherine Pulsifer Poems
Berton Braley Poems

John Kendrick Bangs
More Famous Poems


We hope these funny poems have made you smile. It is always better to have a smile during the day. Share these with others that could use a positive smile to brighten their day!
Short Poems & Quotes
    |    
About Us
    |    
Contact Us