Funny Christmas Card Messages
Find short messages to use in your Christmas cards that will bring a smile to their face! Christmas is a time when smiles are plenty, with exchanges of love and happiness. You may also want to share our collection of
funny poems
.
Christmas Messages
   /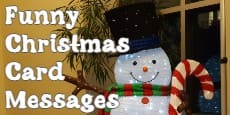 Eat, drink, and be very merry. Repeat as often as needed. Wishing you an awesome Christmas holiday!




My math may not be the best but I sure know that I can count on you as number one. Merry Christmas!




May your presents be many and troubles be few.
And may Santa be gracious to you.





May all your bells jingle and your white whiskers be fewer. Merry Christmas!




As I grow older, I'm not sure which comes first - Claus or Santa, or Santa and Claus. But, one thing I know for sure is that I'll never forget you! Merry Christmas!




Make sure you laugh lots this Christmas season, as when the New Year starts - the bills will come piling in and you want won't to laugh then.




Christmas is the only time of year in which one can sit in front of a dead tree and eat candy out of socks




Families have their ups and downs
Sometimes it seems we are all clowns
But on this Christmas just let me say
I am happy we're together, celebrating this day!




May the shine of your bald head be the light guiding the reindeer to your home this Christmas. Have a very, merry holiday!





If your holidays aren't filled with lots of ho-ho-ho, you've missed it!




Can you believe that Christmas is approaching? Golly,
We hope yours will be jolly!




Why does Santa now look younger than me? I wonder if he'll share his secret for staying the same age each year.




With age, Christmas wishes
become not to have to do the dishes




May your jingle be jolly this Christmas season.




Don't wake me up until you check under the tree
And make sure there are lots of presents for me!




I've prepared my naughty and nice list. Good news - you've finally made my 'nice' list. Congratulations! Merry Christmas!





Hope this holiday season adorns your walls and halls with an abundance of merriment!




It is the reason in this season to be a little topsy turvy or even a little tipsy! Cheers to a wonderful Christmas!




The Christmas countdown has begun
Counting the days for Christmas fun




I can't wait for Santa dear
Oh the jingle jangle on the roof I will hear
May the time go fast for all
The day will come and we will have a bawl.




Don't let your visa become your Santa!




All through the house, not even a mouse. Look out, though, for the little munchkins running to and fro searching for treasures left by old St. Nic. Have a wonderful joy-filled Christmas time.
More Quotes to Encourage, Motivate, and Share
Related Poems & Quotes: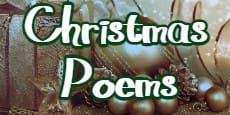 Christmas Poems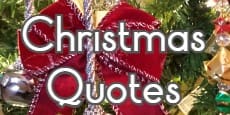 Christmas Quotes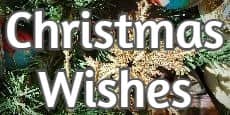 Christmas Wishes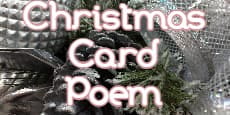 Christmas Card Poem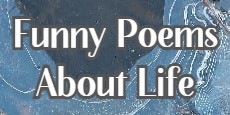 Funny Poems About Life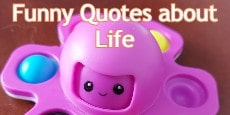 Funny Quotes about Life
Short Poems & Quotes
    |  
About Us
    |  
Contact Us