14 Easy Children's Christmas Poems
Share our collection of easy children's Christmas poems with the little ones in your life. Easy verses to read to them, or for the child to recite.

Christmas is not easy when a child is waiting for the big day to come. Reading poems or books about Christmas is a great way to entertain and help the child contain their excitement.

Short Poems / Special Occasion / Easy Children's Christmas Poems - in Christmas Poems



Sleigh Bells
Poet: Jane Belk Moncure

Reindeer prancing through the snow
Sleigh bells jingling as they go
Now I know that Santa's near.
This is what I hear:

Tap, tap, tap!
Thump, thump, thump!
Then,
down the chimney
with a bump!

I will not move.
I will not peep!
For Santa thinks
I'm fast asleep!




Candy Canes
Poet: Colleen L. Reece

Candy canes
are like peppermint sticks.
The more I lick them
the smaller they get!

When I'm done
and get ready for bed,
I stick out my tongue
and it's candy cane red!




Are The Reindeer
Poet: Rowena Bennett

"Are the reindeer in the rain, dear?"
Asked Mrs. Santa Claus.
"No. I put them in the bard, dear,
To dry their little paws."

"Is the sleigh, sir, put away, sir,
In the barn beside the deer?"
"Yes, I'm going to get it ready
To use again next year."

And the pack, dear, is it back, dear?"
"Yes. It's empty of its toys,
And tomorrow I'll start filling it,
For next year's girls and boys."




White Fields
Poet: James Stephens

In the winter time we go
Walking in the fields of snow;

Where there is no grass at all;
Where the top of every wall,

Every fence and every tree,
Is as white as white can be.

Pointing out the way we came,
- Every one of them the same -

All across the fields there be
Prints in silver filigree;

And our mothers always know,
By the footprints in the snow,

Where it is the children go.




A Ride With Santa
Poet: Ovie Pedigo Tanner

I wish that dear old Santa
Would take me for a ride;
I'd like to drive his reindeer
And sit by Santa's side.

I'd like to help old Santa
Find all the girls and boys,
So each one might be happy
With Christmas books and toys.

Jingle, jingle, jingle, jingle,
Christmas toys we'd bring.
Jingle, jingle, jingle, jingle,
How the bells would ring!




Thoughts
Poet Unknown

From unkind thoughts my mind is free,
And no one is unkind to me.
When everyone speaks words of peace,
All thought of war will surely cease.
When I'm in doubt, I stop and pray;
God hears me and makes plain my way.




Christmas
Poet: Judy K. Owen

I like Christmas, for it brings lots of joy;
Little children are happy over every Christmas toy.
And on this night so long ago
The angels sang on this wonderful night;
And around them shone a holy light.




Christmas Recipe
Poet: Gay Dowling

A pound of fun
And a pound of joy
Make a nice present
For a girl or boy.

A cup of goodness
And a cup of love
Really are gifts
From heaven above.

A pinch of holly
And a pinch of pine -
Now, we know
It's Christmas time.




Christmas Trees
Poet: Joyce Howland

People are as busy as bees,
Carrying home their Christmas trees.
Putting on their pretty lights
And decorations very bright.




Christmas
Poet: Iris Lane Franklin

Christmas is for mistletoe,
Evergreens, and holly;
Christmas is for Santa Claus,
Red and fat and jolly.

Christmas is for hearts to love
And voices to sing,
For on that day in Bethlehem
Was born the Christ, our King.




Song of Santa's Helper
Poet: Ernestine Cobern Beyer

I'm Jingle, the elf, I am glad to tell!
I was born, they say, in a jingle bell!
I' little and nimble and jolly, oh,
And my cheeks are redder than holly, oh!

I curry young Rudolph and rouge his nose;
I shine the sleigh till it gleams and glows!
I give rubber toys their jolly squeak,
And tenderly color the dolly's cheek!

When Santa sets off on his Christmas trip,
I sit at his side, and I crack the whip
Until he exclaims with a merry, "Whoa!
Our first stop, please, is Ontario!"

I'm Jingle, the elf! I am gay and spry!
From toe to tassel, I'm two feet high!
I work and I sing and I whistle, oh,
And my heart is as merry as mistletoe!




How Many Days
Poet: Kate Summers

How many days until Christmas day
I will count them down and then will say
How many sleeps to Christmas day
I am so excited it is hard to play
I can't wait for Santa dear
Oh the jingle jangle on the roof I will hear
May the time go fast for all
The day will come and we will have a bawl.




The Nursery Clock
Poet: John Imrie

Tick, tickaty, tickaty took,
I'm only the nursery clock,
By night and by day,
I'm wagging away,
Tick, tickaty, tickaty tock!

How I love when the children play
In the nursery day by day,
I can't leave my place.
Yet know each wee face,-
Tick sadly when they go away!

When some one is sick in the house,
I "tick-tick" as quiet as a mouse;
The girls and the boys
Make play without noise,-
There's quietness all over the house!

One night in the year I know well.
The secret I'm going to tell:-
When Santa Glaus comes,
With toys, dolls, and drums,
I tick then as loud as a bell!

I want all the children to hear.
But none of them ever come near,
So quiet do they keep
They must be asleep
'Twill never be morning I fear!

I "tick-tick " as fast as I can.
Sixty ticks each minute my plan;
I'm happy at last, -
Wee feet running fast.
Quick into my room they all ran!

When Mamma and Pa comes to see
The reason of all this great glee,
I join in the fun
Of Christmas begun,
A smile on my face you might see!




Christmas Eve
Poet: Catherine Pulsifer

Christmas eve is such a long night
You hope that Santa will show up in the light
But go to bed my dear girls and boys
And then you may find Santa will bring lots of toys.

Sleep tight my precious little one
When you awake there will be lots of fun
Close your eyes and dream about
"Merry Christmas" in the morning you will shout!
Special Occasion Poems & Quotes to Celebrate The Season
Related Short Poems & Quotes You May Also Like: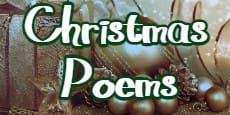 Christmas Poems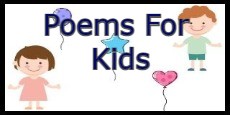 Poems For Kids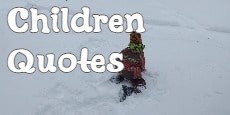 Children Quotes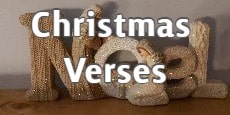 Christmas Verses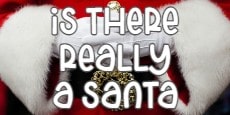 Is There Really A Santa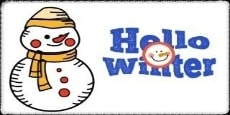 Winter Poems For Kids


Short Poems | Poems | Quotes | About Us | Contact Us |