9 Santa Poems
Feel the child within you as you read these Santa Poems. Christmas brings the magic of Santa to life for children and for adults. For children, the anticipation of Santa arriving is counted down each day as Xmas approaches. And for many adults, Santa always brings a smile to their face and memories of younger years.


Christmas Poems    /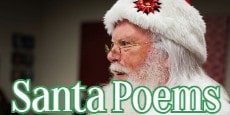 Santa's Route
Poet: Catherine Pulsifer

We track Santa's route in the sky
He and his reindeer, oh, how they fly
They land on our roof we often hear
The thump and the clatter of the reindeer.

And when we get up and look at our tree
We are so excited and filled with glee
Dear old Santa he did visit our house
But truly he was quiet as a mouse.

We thought we heard him land on the roof
The noise and things are the proof.
The cookies and the milk are all gone
And there are no footprints on our lawn!




Funny Christmas Card Messages



A Ride With Santa
Poet: Ovie Pedigo Tanner

I wish that dear old Santa
Would take me for a ride;
I'd like to drive his reindeer
And sit by Santa's side.

I'd like to help old Santa
Find all the girls and boys,
So each one might be happy
With Christmas books and toys.

Jingle, jingle, jingle, jingle,
Christmas toys we'd bring.
Jingle, jingle, jingle, jingle,
How the bells would ring!




Children's Christmas Poems



We Wait
Poet: Catherine Pulsifer

Santa Claus is jolly
Amidst the Christmas holly
We love this time of year
When Christmas is near.

With anticipation, it's Santa we wait for
He comes down the chimney, not through the door
We count down the days, we can't wait
We think old Santa is so great.

We see him at the mall
He seems so jolly and tall
We see him on the TV
But waiting is not easy.

Then the big night arrives and we
Have decorated our tree
We go to bed but find it hard to sleep
But from us, you'll hear not a peep.

We lay and listen for any noise
That Santa has arrived with lots of toys.
But then off to sleep, we drift
Dreaming of a special gift.

Oh, Santa we can hardly wait
We have been waiting for this date
December 25th you did arrive
We didn't think we would survive.

Thank you, Santa for all the gifts
As you waded through the snow drifts.
We can't wait for next year
When again you will appear!




Christmas Quotes



Love Santa Claus
Poet: Grinnell Willis

We all love Santa Claus,
A merry man is he,
We'll shout our loud applause
And greet him merrily.
He has a heavy pack
With Christmas gifts galore,
He soon will come a-knocking,
A-knocking at the door.

Many homes to-night
Are waiting for his call,
Their welcome will be warm and bright
But ours is best of all.
Hark! He's coming fast,
Hear the sleigh-bells ring,
Now he's here at last!

Farewell, ring out the song,
Sing with all your heart.
Speed the parting guest along
If he must depart.
Let the echoes ring,
Shout the loud applause.
Sing with all your voices, sing,
Good-by to Santa Claus.




Christmas Messages



A Song by Santa Claus
Poet: Emilie Poulsson

The children of the present
Are wondrous wise, 'tis said;
No superstitious thoughts are found
In any little head;
They don't believe in fairies
They don't believe in gnomes.
Enchanted castles they "pooh-pooh!"
And likewise haunted homes.

"But bless their hearts!" laughed Santa,
Right merrily laughed he.
"They cannot bear to give me up;
They still believe in me
Oh, yes!
Some still believe in me."

They don't believe in witches,
They don't believe in ghosts;
They don't believe in woodland nymphs,
Nor in the goblin hosts.
They don't believe in giants,
In magic cloak or hat;
They only smile at "bogie men"
I'm very glad of that.

"But bless their hearts!" laughed Santa,
Right merrily laughed he.
They cannot bear to give me up;
They still believe in me
Oh, yes!
Some still believe in me.

They don't believe in Crusoe!
Nor yet in William Tell!
And some have even thrown aside
The cherry-tree as well!
But every year at Christmas
Their faith in me revives.
"Oh, good old Santa Claus," they say,
"We've loved you all our lives!"

"Yes, bless their hearts!" laughed Santa,
Right merrily laughed he.
"They cannot bear to give me up;
They still believe in me
Oh, yes!
Some still believe in me."




Christmas Songs



Song of Santa's Helper
Poet: Ernestine Cobern Beyer

I'm Jingle, the elf, I am glad to tell!
I was born, they say, in a jingle bell!
I' little and nimble and jolly, oh,
And my cheeks are redder than holly, oh!

I curry young Rudolph and rouge his nose;
I shine the sleigh till it gleams and glows!
I give rubber toys their jolly squeak,
And tenderly color the dolly's cheek!

When Santa sets off on his Christmas trip,
I sit at his side, and I crack the whip
Until he exclaims with a merry, "Whoa!
Our first stop, please, is Ontario!"

I'm Jingle, the elf! I am gay and spry!
From toe to tassel, I'm two feet high!
I work and I sing and I whistle, oh,
And my heart is as merry as mistletoe!




Christmas Wishes



A Toast To Santa Claus
Poet: John Kendrick Bangs

Whene'er I find a man who don't
Believe in Santa Claus,
And spite of all remonstrance won't
Yield up to logic's laws,
And see in things that lie about
The proof by no means dim,
I straightway cut that fellow out,
And don't believe in him.

The good old Saint is everywhere
Along life's busy way.
We find him in the very air
We breathe day after day
Where courtesy and kindliness
And love are joined together.
To give to sorrow and distress
A touch of sunny weather.

We find him in the maiden's eyes
Beneath the mistletoe,
A-sparkling as the star-lit skies
All golden in their glow.
We find him in the pressure of
The hand of sympathy,
And where there's any thought of love
He's mighty sure to be.

So here's to good old Kindliheart!
The best bet of them all.
Who never fails to do his part
In life's high festival;
The worthy bearer of the crown
With which we top the Saint.
A bumper to his health, and down
With them that say he ain't!




A Child's Thoughts About Santa Claus
Poet: Sydney Dayre

What do you think my grandmother said,
Telling Christmas stories to me
To-night, when I went and coaxed and coaxed
With my head and arms upon her knee?

She thinks--she really told me so--
That good Mr. Santa Claus, long ago,
Was as old and grey as he is to-day,
Going around with his loaded sleigh.

She thinks he's driven through frost and snow
For a hundred, yes, a thousand times or so,
With jingling bells and a bag of toys--
Ho, ho! for good girls and boys,
With a carol gay,
Crying, "Clear the way,
For a rollicking, merry Christmas day!"
Grandmother knows almost everything--
All that I ask her she can tell;
Rivers and towns in geography,
And the hardest words she can always spell.
But the wisest ones, sometimes, they say,
Mistake--and even grandmother may.

If Santa Claus never had been a boy
How would he always know so well
What all the boys are longing for
On Christmas day? Can grandmother tell?

Why does he take the shiny rings,
The baby houses, the dolls with curls,
The little lockets and other such things
Never to boys, but always to girls?

Why does he take the skates and all
The bats and balls, and arrows and bows,
And trumpets and drums, and guns--hurrah!
To the boys? I wonder if grandmother knows?

But there's one thing that doesn't seem right--
If Santa Claus was a boy at play
And hung up his stocking on Christmas night,
Who filled it for him on Christmas day?




Funny Santa Claus Poems



Proof of Santa
Poet: Catherine Pulsifer

It was Christmas day and the children were dancing
Santa arrived, we heard the reindeer were prancing.
The Christmas tree was full of lights
And gifts that brought the children delight.

Santa came, we heard him on the roof
He is real, he ate the cookies that is proof!
We heard the jingle of the reindeers bells
We think Santa is really swell!
More Christmas Poems for The Season
Related Poems & Quotes: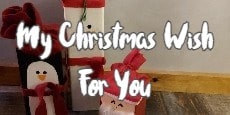 My Christmas Wish For You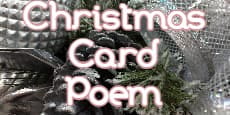 Christmas Card Poem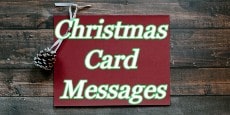 Christmas Card Messages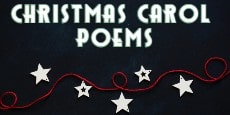 Christmas Carol Poems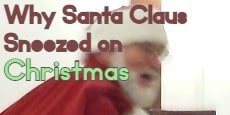 Why Santa Claus Sneezed on Christmas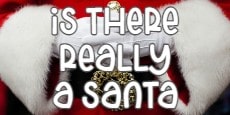 Is There Really A Santa
Featured Famous Poets:

Catherine Pulsifer


John Kendrick Bangs


More Famous Poems



Short Poems & Quotes    |   About Us    |   Contact Us