Funny Birthday Poems About Old Age
Share these funny birthday poems about old age with someone who is old in years but not in mind. The verses are sure to bring a smile to their face. They may also enjoy the quotes about old age!
Age is just a number, you are only old if you think you are old. There many who have said this. For example, Oliver Wendell Holmes, Sr. said, "To be seventy years young is sometimes far more cheerful and hopeful than to be forty years old," and Dorothy Thompson said, "Age is not measured by years. Nature does not equally distribute energy. Some people are born old and tired while others are going strong at seventy." So while the quotes and poems are funny never think of old age as a number!!
Old Age
Poet: Catherine Pulsifer, © 2020


Old age you say
Happens in just a day
One minute you're fine
And then you start to decline.

They say you're over the hill
That you have had your fill
That life holds no more thrills
You end up taking more pills.

It sneaks up on you that old age
They say it is a life stage
Where did the years go
You have only wrinkles to show.

Forget all that stuff
It really is just fluff
It is just a number
It does not mean slumber.

You are still full of life
You take all things in strife
Forget about old age
It is just another page.

Keep that smile
Keep going the mile
You're young at heart
Even if you have more farts.



Happy Birthday Don't Be Blue
Poet: Julie Hebert, © 2011


Happy birthday to you,
We know you feel blue.
It's time to get over it . . . .
There's nothing you can do!

We all eventually get old,
And it all feels foretold.
But aging can be good . . . .
Just take a look at mold!

So what if winkles come,
And your mind often feels dumb.
Don't worry about the hair loss . . . .
Your head will soon feel numb.

All joking aside,
We now must abide,
And sing happy birthday to you. . . . .
We all must now hide!



Old Age
Poet: Edgar A. Guest


I used to think that growing old was reckoned just in years,
But who can name the very date when weariness appears?
I find no stated time when man, obedient to a law,
Must settle in an easy chair and from the world withdraw.
Old Age is rather curious, or so it seems to me.
I know old men at forty and young men at seventy-three.

I'm done with counting life by years or temples turning gray.
No man is old who wakes with joy to greet another day.
What if the body cannot dance with youth's elastic spring?
There's many a vibrant interest to which the mind can cling.
'Tis in the spirit Age must dwell, or this would never be:
I know old men at forty and young men at seventy-three.

Some men keep all their friendships warm,
and welcome friendships new,
They have no time to sit and mourn the things they used to do.
This changing world they greet with joy and never bow to late;
On every fresh adventure they set out with hearts elate
From chilling fear and bitter dread they keep their spirits free
While some seem old at forty they stay young at seventy-three.

So much to do, so much to learn, so much in which to share!
With twinkling eyes and minds alert some brave both time and care.
And this I've learned from other men, that only they are old
Who think with something that has passed the tale of life is told.
For Age is not alone of time, or we should never see
Men old and bent at forty and men young at seventy-three.



More Funny Birthday Poems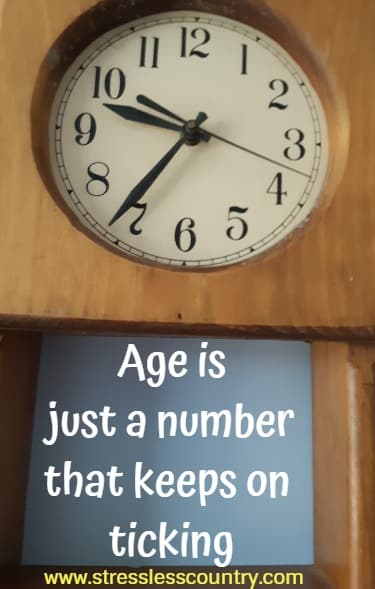 Old Age Quotes To Make Them Smile
The trick is growing up without growing old.
Casey Stengel
Cute Quotes



In childhood, we yearn to be grown-ups. In old age, we yearn to be kids. It just seems that all would be wonderful if we didn't have to celebrate our birthdays in chronological order.
Robert Brault
Birthday Poems



I'm not growing older, I'm increasing in value.
Author Unknown
Humorous Quotes



You know you're getting old when the candles cost more than the cake.
Bob Hope
Smile Poem



Age is just a number that changes depending on who's asking.
Author Unknown
Easy Poems To Memorize



The old begin to complain of the conduct of the young when they themselves are no longer able to set a bad example.
Francois de la Rochefoucauld
Funny Poems on Aging



Smile more they will just think it is old age setting in.
Kate Summers
Smile More



Age is an issue of mind over matter. If you don't mind, it doesn't matter.
Mark Twain
Poems About Life
You May Also Like:
Birthday Quotes
Good Morning Poems
Poems About Change
Positive Poems
More
Funny Birthday Poems
Short Poems
|
Poems
|
Quotes
|
About Us
|
Contact Us
|