Birthday Poem For Friend
Share a birthday poem with a friend to recognize and celebrate their special day. Verses wishing a great day and verses about aging. Surely to bring a smile to their face!

Friends share the ups and downs of life and a birthday is a time of celebration no matter what the age! You may also want to consider quotes for a friend,


Birthday Poems /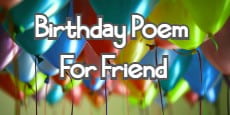 Aging Advice
Poet: Julie Hebert, ©2011

Happy Birthday to my dear friend,
I wish you a happy and great day.
Can't believe you're now one year older,
Time to celebrate and holler Hooray!

Being an age older than you,
I must give you a little advice.
Growing older is not just getting wiser,
It's all in the roll of the dice.

Some of us start to forget things,
Others our bodies unravel.
We wish we could take aging and stop it,
Or maybe sent it somewhere to travel.

All I can say is eat well,
And try and take care of yourself.
A little exercise and great company,
Is what aging is all about.



If you friend needs a smile for their birthday, send them one of our funny birthday poems for friends.



To You My Friend
An Irish Blessing

I wish you health, I wish you well,
and happiness galore.
I wish you luck for you and friends;
what could I wish you more?
May your joys be as deep as the oceans,
your troubles as light as its foam.
And may you find, sweet peace of mind,
where ever you may roam.




A Birthday Blessing For You, My Friend
Poet: Catherine Pulsifer, ©2020

May the memories of birthdays past
be with you on this day.
May the celebrations of today
be a memory that lasts.

Because friends like you are
dear and we celebrate you
We pray for God's blessing
on all you do.

May the coming year be a blessed one
filled with happiness
May all your dreams come true and
may you achieve life success.




Birthday Blessings



Birthday Wishes
Poet: Catherine Pulsifer, ©2020

This thought is sent to you
Wishing success in all you do
You, my friend, deserve the best
May this birthday find you blessed!

So, another year passes, another year older
Be happy, be joyful, don't let your heart get colder
You see my friend a birthday is just a day
For celebration and love are sent your way.




Raise Our Glass
Poet: Catherine Pulsifer

Twenty-one comes with a cheer
A celebration is in order that is clear!
Let's raise our glasses and celebrate you,
All your hard work and achievements we view.

Our teenage years memories of fun and carefree days,
Being the friend we can count on through the haze.
The promise of more smiles and laughter come true,
As we say Happy Birthday to you!




21st Birthday Poems



The Birthday
Poet: R. C. Lehman

Through the changing years may all delight
Live in your face and make your being bright.
May the good sprites and busy fays befriend you,
And cheerful thoughts and innocent defend you;
And, far away
From this most joyous day,
When in the chambers of your mind you see
Those who have loved you, then remember me.




A collection of Birthday Quotes



In A Blink
Poet: Catherine Pulsifer, ©2021

My friend just think
The last year went by in a blink
Today marks another birthday
Feels like a year passed in a day!

We celebrate you today
We wish you happiness every day
Friends like you deserve applause
Sometimes we wish the years to pause.

The years may pass,
But our friendship will last
Age really doesn't matter
We always will laugh and chatter.

Happy Birthday, my friend, you're a dear
We will sing for all to hear
Wishing you all the best
As a friend, you're the greatest!





Have A Happy Birthday
Poet: Catherine Pulsifer

Friends come and go
But you my friend
Have stuck with me
But we're not to the end.

You may be getting older
And a bit wiser too
But I know your age,
But don't let that get you blue.

You may be a bit slower,
You may see wrinkles too
But my friend that will
Never stop you.

Your hair is turning colors,
Is it silver or gray?
Who cares,
Just have a Happy Birthday!




Funny Birthday Poems



Friends Like You
Poet: Catherine Pulsifer, ©2021

Friends like you never age
Remember the years of teenage
And now the years have passed us by
But our friendship no one can deny.

God sends us friends to bless us
And you in my life has been a plus
The years can pass us by you see
But friends we will always be!




Roses Are Red
Poet: Catherine Pulsifer

Roses are red,
Violets are blue,
Happy Birthday my friend
A friend that is true.

I value your friendship
Appreciate all you do
Wishing you a happy day
Happy Birthday to YOU!




Roses Are Red Birthday Poems


Some of our best memories are made with our friends. Share these poems about memories with your friends.



You Are Great
Poet: Unknown

May love be with you each day you live,
And the truest happiness give:
With happy smiles each face adorn.
On this happy birthday morn

You, our friend, celebrate today
Don't look at birthdays with dismay
Take a deep breath and look around
At all your blessings that surround.

You are a friend whom we love
We thank the dear Lord above
For giving us this day to celebrate
Because we think you are great!!

More Birthday Poems to Share
Related Poems & Quotes: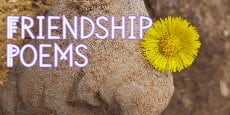 Friendship Poems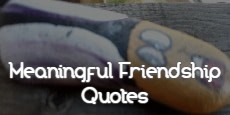 Meaningful Friendship Quotes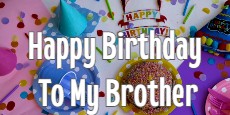 Happy Birthday To My Brother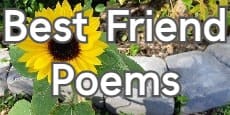 Best Friend Poems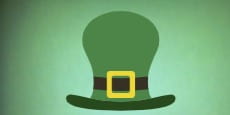 Irish Blessing Quotes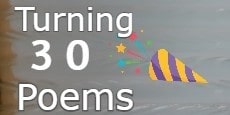 Turning 30 Poems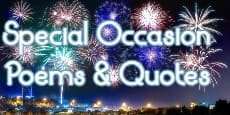 Special Occasion
Featured Famous Poets:


Catherine Pulsifer

More Famous Poems

We hope you have found a poem that expresses your birthday thoughts for a friend. Friends are to be cherished and recognized, and sending them a birthday poem is one small way to do that.


Short Poems & Quotes | About Us | Contact Us