9 Happy Birthday Poems To My Love
Share one of our happy birthday poems with the love of your life, amd let them know how much they mean to you. Poems that express best wishes and love.
Birthday Poems
   /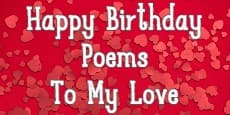 Your Special Day
Poet: Catherine Pulsifer

To my love, Happy Birthday
Today is your special day
My heart is filled with joy and pride,
When I am by your side.

Your love and kindness are something I can't ignore
It's why I chose you alone, today and forevermore.
May your birthday be filled with sunshine and laughter,
And may the coming year bring happiness ever after.




Once Upon A Time
Poet: Catherine Pulsifer

Once upon a time, we were young and so fair,
Now the passing years more wrinkles and gray hair,
We'll choose to rejoice on this special day,
An opportunity to celebrate you in every way.

Gray hairs and wrinkles are birthday woes,
Some people may bemoan these as foes.
But who cares if we're getting older?
Let's just celebrate and be even bolder!

And as we celebrate another year,
We can rejoice in the bond we have so dear.
A bond that is more real and stronger
Despite the birthdays we have no longer.

Happy Birthday, my love, I celebrate you
Love and appreciate all that you do.
May the coming year bring all that you wish
And hopefully, this poem will bring me a kiss!




Funny Birthday Poems



Celebrate You
Poet: Catherine Pulsifer

Your birthday is here and I can hardly contain,
All the happy thoughts and joy that my heart does retain.
I'm so thrilled to have your love ever present in my life,
Never losing faith even when times become rife.

The happiness you brought spills out of me,
Lift up my spirits so I can be free.
My love and appreciation for you is more than words could ever tell,
This special day to celebrate you is something that is swell.




Birthday Love Poems



My Love For You
Poet: Catherine Pulsifer

My love for you runs deeper than the ocean blue,
It's a stream that grows stronger each day anew;
You are the one my heart will always choose,
Your smile lights up my life like a summer's hue.

On this special day of yours, so bright and gay,
I want to remind you, just what words can't say;
Happy Birthday! This much is true -
My love is infinite and strong for you!




Birthday Poems For Husband



My Joy
Poet: Catherine Pulsifer

Happy birthday to you, the source of all my joy.
Your loving presence in my life gives me light I can't destroy.
The love you share has brightened up every season.
You give life a meaningful reason.

No matter what happens I know that you will be there,
In good times and bad, life we do share.
On your birthday I thank you with all my heart,
For giving me the happiness that sets you apart.




Birthday Poems For Wife



As We Age Together
Poet: Catherine Pulsifer

The love between us grows stronger with each passing year
As we age together, the bond grows ever more dear.
Over time our relationship has endured it all
Giving us a strength that will never fall.

My heart belongs to you and it quickly does mend
When I feel your touch, you are my best friend.
The years seem to fly by as our love grows even stronger
Looking in your eyes, I know together we can conquer.

Happy Birthday my Love, may every day be blessed
From now until forever, you are the best!




Poems On Aging



A Birthday Wish, I Sing This Tune
Poet: Catherine Pulsifer

Today is special, today I share with you
A day of joy, to honor and revere anew
I want to thank you for the blissful days we've shared
Your love has brought so much joy, 'tis more than I can bear

My heart blooms with beauty each time we embrace
A beauty that could stun in any given place
My love, my wish is for a wonderful birthday for you
Always remember my love for you is so true.




Birthday Quotes



So Tender And True
Poet: Catherine Pulsifer

My love, so tender and true,
I adore every look and smile from you.

Every touch upon my skin,
Each reminder of your sweet love within.

Your arms around me, gentle and strong,
No greater comfort could I long.

Your eyes alight, your voice & grace,
Shine brighter than any moonlit space.

Full of love is this birthday wish,
Happy birthday my love, sealed with a kiss!




Roses Are Red Birthday Poems



My Love, My Friend
Poet: Catherine Pulsifer

On this joyous day, on the birth of you,
May all your dreams come true.
May your birthday bring
Happiness and all good things

Love and friendship are yours to keep,
You have been my light and companion deep.
Each journey that comes our way,
Together we'll conquer even when we are old and gray.

Happy Birthday, my love, my best friend,
The coming year is yours to spend.
More Birthday Poems To Share
Related Poems & Quotes: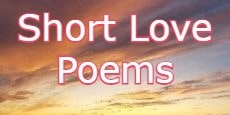 Short Love Poems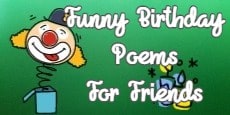 Funny Birthday Poems For Friends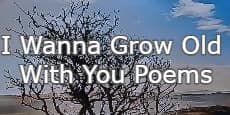 I Wanna Grow Old With You Poems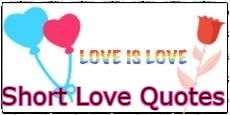 Short Love Quotes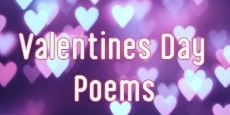 Valentines Day Poems
Featured Famous Poets:

Catherine Pulsifer
More Famous Poems
Short Poems & Quotes
    |  
About Us
    |  
Contact Us