10 Happy Birthday Poems Daughter
Happy birthday poems for daughters are a beautiful way to express the depth of your love and appreciation for the wonderful individuals your daughter is becoming. As she marks another year of life, let these verses express the joy and pride you feel in watching her grow. Each poem is a heartfelt tribute, capturing the the unique bond between parent and daughter. So, make her birthday even more memorable by sharing a poem of love and admiration.


Birthday Poems    /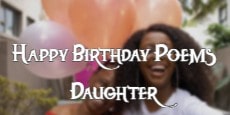 A Blessing
Poet: Catherine Pulsifer

The day you were born I never fully realized
What a blessing you would be
A blessing that has now crystallized
A loving daughter for all to see.

The years have passed by at lightning speed
I can't believe how fast time has gone by
The older you get, the less you need
You're independent and certainly not shy.

So now on this birthday
My daughter, I just want to say
Thank you for all you do
I am so proud of you!




poems about Daughters



May This Birthday
Poet: Catherine Pulsifer

May this birthday bring you happiness
Have some fun and a bit of craziness.
You, my daughter, deserve the best
Don't let your age give you stress!

Have a super awesome day
May your birthday be perfect in every way.
Happy Birthday to my daughter dear
Here is to another year!




funny birthday poems



Happy Birthday To Our Sweet Daughter
Poet: Catherine Pulsifer

To a daughter who is sweet
One who is thoughtful and always shares
This birthday we wish for you
Happiness and success in all you do.

Celebrate with family and friends
Warm wishes we do send
That your birthday will be
Filled with happiness and glee.




Yesterday A Tiny Baby
Poet: Catherine Pulsifer

Seems like yesterday you were a tiny baby,
Now today 21, you are a lovely young lady!
You demonstrated grace and warmth through each phase
Your spirit we've watched blossom, even more, each day

Your smile lights up the room, reflecting our joy and pride
A beautiful woman full of vibrancy and life, with confidence in each stride.
We've cherished every moment of witnessing your success unfold
Filled with a sense of awe as you are on life's threshold.  

Today marks a milestone - your 21st birthday
Oh, how quickly the years have passed away.
We are so proud of the loving woman you've chosen to be      
Happy Birthday, Daughter, at 21 you hold life's key!




21st Birthday Poems



Our Love For You
Poet: Catherine Pulsifer

Happy birthday to you
We will sing it loud and true
We think you're special
We are happy to celebrate.

A day of celebration
A day of inspiration
To a girl whom we love
And whom we thank God above.

Have a very happy day
Happy Birthday we do say
Enjoy the gifts and the cake
And remember, our love for you will never break.




more birthday quotes



A Treasure
Poet: Catherine Pulsifer

Daughter, you truly are a treasure
No one else gives us such pleasure.
And on this birthday we hope for you
Happiness and success in all you do.

Birthdays come but once a year
So celebrate and we will cheer
As you blow out the candles on the cake
A wish you will make.




Mother Daughter poems



Roses Are Red
Poet: Catherine Pulsifer

Roses are red
Violets are blue
Happy Birthday daughter
We love you!




Roses Are Red Birthday Poems



The Best
Poet: Catherine Pulsifer

We remember holding you
A little girl, a dream come true.
When we looked into your eyes
Our love did uprise.

Growing up you were such a charm
We loved holding you in our arms.
And now you are growing up
You no longer need us to hold the cup.

Our feelings you never have to guess
You in our life, we feel so blessed.
For you, we want only the best.
Happiness, success, and all the rest!




Happy Birthday Baby Girl



Our Princess
Poet: Catherine Pulsifer

To us, you are a princess
And we just want to express
A Happy Birthday we wish for you
May you feel like a princess too.

And as you journey through this life
May you find happiness and no strife
May you live each day
And appreciate those along the way.

Be kind to others who pass you by
Especially those who are heavy with a sigh
Remember what you do
Will always come back to you.

Happy Birthday to our princess dear
May you have many more years
Love you on this special day
We will always love you in every way.




Hard to Believe
Poet: Catherine Pulsifer

I can't begin to explain the joy
I felt on that day,
A baby girl we did have,
it made us happy and so glad.

And now another birthday is here,
it is hard to believe
The time has gone by so fast,
hard to believe another year.

Of course, we wish
only the best for you
We are so proud of you,
and all you do.

Happy Birthday, Daughter,
We send you lots of love.
May God bless you
from above.
More Birthday Poems
Related Poems & Quotes: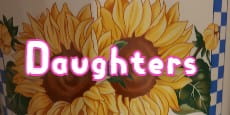 Daughter Quotes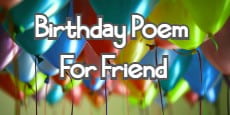 Birthday Poems for Friend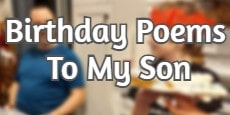 Birthday Poems to My Son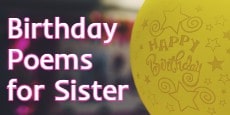 Birthday Poems for Sister
Birthday Poems For Mom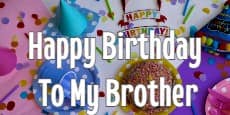 Happy Birthday To My Brother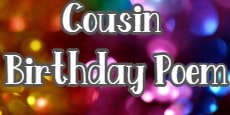 Cousin Birthday Poem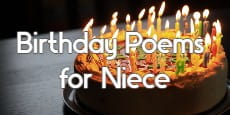 Birthday Poems For Niece
Featured Famous Poets:


Catherine Pulsifer

More Famous Poems

We hope you have found a poem that adds to the celebration of your daughter's special day!




Short Poems & Quotes    |     About Us    |     Contact Us