What Is Christmas Poems
There are so many things that Christmas can be. But what is Christmas? Let these poems answer that question for you or at least give you thoughts to reflect upon.
Christmas Poems
   /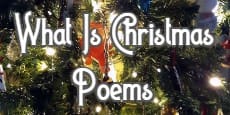 What Is Christmas?
Poet: Catherine Pulsifer

"What is Christmas," the little girl did ask,
"It seems like such a task."
I thought about Christmas before I gave a reply.
I wanted to answer properly, I did not want to lie.

Is Christmas all the trees and lights?
Is that what makes Christmas so bright?
Or, is Christmas Santa Claus and gifts,
Or, checking off our long to-do lists?

Is Christmas meant to be a stressful time of year,
With little time to spend with those who are dear?
Or, is Christmas a time to decorate all -
Our house, the church, and even the hall?

Or, is Christmas a time to buy expensive gifts
Or, is it the first snow that falls, and the snow drifts?
The meaning of Christmas can soon disappear
When not meeting a standard becomes a fear.

No, no, my mind was saying,
It started with Jesus in a manger laying.
A glorious night the angels did say
To the shepherds where the sheep did lay.

Christmas is the gift of love.
God sent his Son from above.
Christmas is a time of peace and joy
Love for people, girls, and boys.

Christmas is a feeling of sharing
Where people feel others are caring.
All these other things that have materialized
Are not the true meaning of Christmas, I realized.

To the little girl, an answer I did say:
"It was a gift from God and His way
To show us His love, by sending His Son.
A blessing to teach us how to love everyone."




Christmas Blessings



The Meaning of Christmas
Poet: Delphia C. Freeman

When the hustle and bustle is over
And the last of the gifts has been wrapped,
And the cookies and cakes are all ready
For the big Christmas plans you have mapped;

When the children are quiet and dreaming
of the presents Saint Nick will bestow,
And the fire on the hearth burns less brightly,
And the clock has struck twelve long ao;

You relax by the embers and ponder
On this happiest evening of all . . .
On the meaning of Christmas to mankind
By Christ's birth in the low cattle stall.

In the giving of gifts upon Christmas,
People pattern the Father above
Who, in giving His Son, gave His best gift . . .
So the meaning of Christmas is love.




Christmas Quotes



Christmas Is Gifts
Poet: Catherine Pulsifer

Christmas is the giving of gifts
to one another.
But is there a gift that is
better than others?

Consider gifts that
Money can't buy
It means more than
a gift priced high.

The gift of love is priceless
It means more than you can guess.
The gift of time is precious
Time can not be purchased.

The gift of caring is meaningful,
Making the world more beautiful.
The gift of sharing is thoughtful,
Restoring faith in the doubtful.

The gift of kindness can impact a person
much better than giving a sermon.
The gift of laughter
takes the focus off what doesn't matter.

God gave us his Son,
A gift that money couldn't buy
A gift that was a miracle
For the world a pinnacle.
More Christmas Poems to inspire and celebrate the season
Related Poems & Quotes: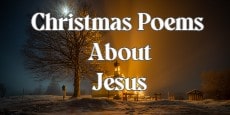 Christmas Poems About Jesus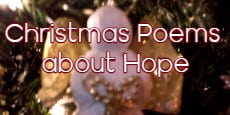 Christmas Poems About Hope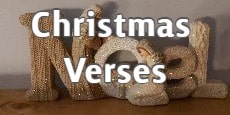 Christmas Verses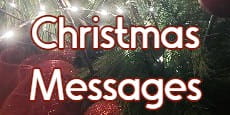 Christmas Messages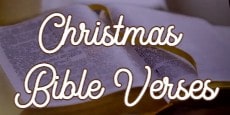 Christmas Bible Verses
Featured Famous Poets:

Catherine Pulsifer
More Famous Poems
We hope you have found thoughts to reflect on in these poems about "what is Christmas".
Short Poems & Quotes
    |    
About Us
    |    
Contact Us