What Is Love Poem
A question that is often asked, what is love? Read these short poems that suggest answers to the question. Verses expressing thoughts about what love is all about.

In our opinion, of all of these poems, the words from 1 Corinthians best describes what love is.


Love Is
1 Corinthians 1-7 (NLT)

Love is patient and kind.
Love is not jealous or boastful or proud or rude.
It does not demand its own way.
It is not irritable, and it keeps no record of being wronged.
It does not rejoice about injustice but rejoices whenever the truth wins out
Love never gives up, never loses faith,
Is always hopeful, and endures through every circumstance.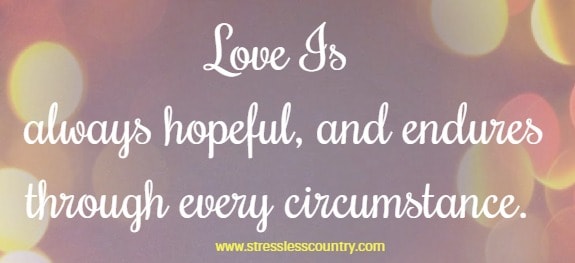 What Is Love
Poet: Julie Hebert, ©2011

What is love, really?
Is it good manners, great body, nice hair?
No, I think that's not love but infatuation.
But it's still nice to take a very long glare.

Is love something you know?
Do you feel it right from the start?
I wish I could tell what I'm feeling,
So hard to know what's right for the heart.



Am I In Love?
Poet: Julie Hebert, ©2011

I have a person in my life,
And I adore him so very much,
But I wonder what I'm feeling, is something that should make me squealing,
I think that he may have me in his clutch.

Am I really in love?
Is that possible and ever so true?
I hope to learn the answer when I dine with him later,
I wonder if he loves me too?


With What Love
Poet: Julie Hebert, ©2011

What is it about love, that makes it so sweet?
It's so hard not to unravel the wrapper.
It comes in so hard, and sometimes too strong,
You feel like it couldn't have gotten here faster.

We love to be loved, but sometimes we kind of,
Want to take things very slow.
Love comes with some heartache, and we all can't for sure take,
Risks that we've once done long ago.



Quotes and Thoughts About What Is Love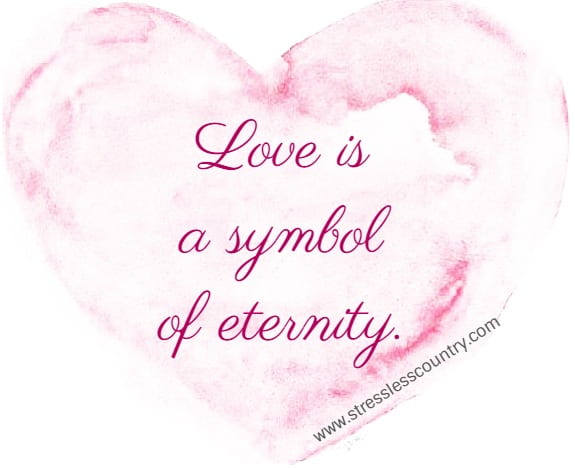 Love is a symbol of eternity. It wipes out all sense of time, destroying all memory of a beginning and all fear of an end.
Madame de Stael
Time Quotes


Love is not just tolerance. It's not just distant appreciation. It's a warm sense of, "I am enjoying the fact that you are you."
N. T. Wright
Short Love Quotes


Love or infatuation - sometimes it is so hard to tell. Love hits us when we least expect it and then we question, "is it love".
Kate Summers
Question Quotes


Love is that condition in which the happiness of another person is essential to your own...
Robert A. Heinlein
Happiness Quotes


Live through feeling and you will live through love. For feeling is the language of the soul, and feeling is truth.
Matt Zotti
Live In The Moment Quotes


Love is the flower you've got to let grow.
John Lennon
Flower Poem


Love is like a friendship caught on fire.
Bruce Lee
Friendship Poems


Love is a fruit in season at all times, and within reach of every hand.
Mother Teresa
Poems of Encouragement

You May Also Like

Positive Poems

Poems About Life

Poems About Hope

Spring Poems


More Love Poems to Express Your Feelings


Short Poems and Quotes | Poems | Quotes | About Us | Contact Us |