What Is Man
An inspiring poem about what is man. Read the verses by Arthur Franklin Fuller as he expresses what he sees and attempts to answer the question.
Short Poems
   /  
Famous Poems
   /  
Arthur Franklin Fuller Poems
   /   What Is Man - in
Christian Poems
What Is Man
Poet: Arthur Franklin Fuller

I sat me down by the wayside
To watch the passing throng
And guess at the varied interests
That moved each one along.
I saw the young and simple
Who flirt in wanton glee -
The hurrying man of business
As serious as could be.

I sat me down by the wayside
To note the crowd and din,
Where haste keeps ever silent
The still, small voice within;
For minds that brim with conquest
Forget what is right and wrong -
And hearts that seethe with lustings.
Unreasoning, drift along.

Behold th' approaching master!
With pompous ways supreme -
Perhaps he's just created
A Universe, I ween!
Now, what is God beside him
Who struts so proud and chill -
Omnipotence is nothing
When one has Power to Will!

O vaunting, crumbling castle,
O sod that stalks so fine -
Where didst thou get thy power,
Thy intellect sublime?
Well friend, just let me tell thee
A Truth that thou shouldst know -
Thou mayst be wise and mighty,
But such had e'en to grow.

Now listen, self-fooled debtor,
And learn this lesson well -
There's nothing so important
As keeping out of hell;
Too late thou mayst discover
Some laws must honored be -
No man has e'er escaped them
To this thou must agree.

No thing was e'er created
By man, and man alone -
The very thought thou thinkest,
God gives thee now to own;
Conception is receiving
And fostering, law on law,
The thought which God created
And full fruition saw.

All Power that was, or is, sir,
Or may seem given birth,
Comes straight from God Almighty,
Be it in heav'n or earth;
Then be not quite so haughty.
But choose a lowly place -
Humility becomes us
Who live but by His grace.
More Arthur Franklin Fuller Poems to Inspire & Motivate
Short Poems & Quotes You May Also Like: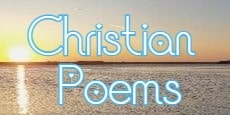 Christian Poems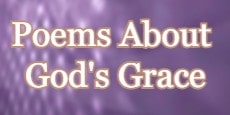 God's Grace Verses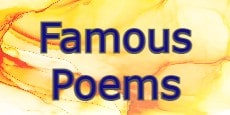 Famous Poems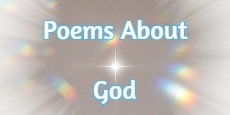 Poems About God
Lord, Make a Regular Man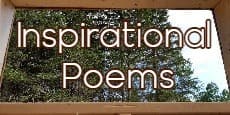 Inspirational Poems
Short Poems
    |    
Poems
    |    
Quotes
    |    
About Us
    |    
Contact Us
    |