4 Romantic Poems
A collection of romantic poems to share with the one you love. Romance is the beginning - when we start having feelings of love for the person we are seeing. But romance can carry on for many years after you fall in love. Romance can be a setting, a special gift, a bouquet of flowers given, overall making your special person feel the love you are experiencing for them. Valentine's day is a day when we see romantic gestures in full bloom!

Short Poems   /   Short Love Poems    /  Romantic Poems - related Short Love Quotes


When we are in love we see the world differently. Things we may never have noticed before, feelings that are different.
The poet expresses these things in this poem and also expressions of the feelings that never leave us once we fall in love.


Love Took Me Softly By The Hand
Poet Unknown

Love took me softly by the hand,
Love led me all the country o'er,
And showed me beauty in the land,
That I had never seen before -
Never before- never before -
O Love, sweet Love!

There was a glory in the morn,
There was a calmness in the night,
A mildness in the south wind borne,
That I have never felt aright,
Never aright - never aright, -
O Love, sweet Love!

But now it cannot pass away
I feel it wheresoe'er I go,
And in my heart by night and day
Its gladness moveth to and fro;
By night and day - by night and day
O Love, sweet Love!




Joys Of A Living Love
Poet Ella Wheeler Wilcox

I love your lips when they're wet with wine
And red with a wild desire;
I love your eyes when the lovelight lies
Lit with a passionate fire.
I love your arms when the warm white flesh
Touches mine in a fond embrace;
I love your hair when the strands enmesh
Your kisses against my face.

Not for me the cold, calm kiss
Of a virgin's bloodless love;
Not for me the saint's white bliss,
Nor the heart of a spotless dove.
But give me the love that so freely gives
And laughs at the whole world's blame,
With your body so young and warm in my arms,
It sets my poor heart aflame.

So kiss me sweet with your warm wet mouth,
Still fragrant with ruby wine,
And say with a fervor born of the South
That your body and soul are mine.
Clasp me close in your warm young arms,
While the pale stars shine above,
And we'll live our whole young lives away
In the joys of a living love.




In My Heart
Poet: Unknown

Beating winds or shining sun,
Pouring rain or gentle dew,
May the blossom of thy life
Still unfold and grow in you.

Thou art so like a flower,
So pure and fair and kind,
I gaze on thee, and sorrow
Then in my heart I find.

It seems as I must lay then
My hand upon thy brow.
While praying God will keep thee
As pure and fair as now.




I Never Imagined
Poet: Catherine Pulsifer

I never imagine our relationship would be
A love that is stronger than you can see.
You are a romantic who is charming
And now you are truly a darling.

You were so thoughtful, flowers you did bring
And oh all the special things you did bring
But the love that you shared and made me feel
Truly my heart you did steal.

But looking back over the years
I wouldn't trade you, my dear.
I love today and tomorrow too
My love for you will always be true!
More Short Love Poems to Inspire
Related Short Poems and Quotes You May Also Like: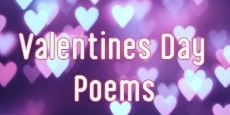 Valentines Day Poems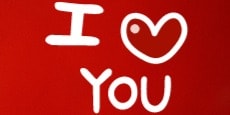 I Love You Poems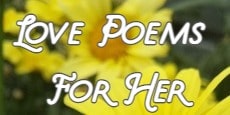 Love Poems For Her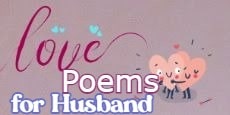 Love Poems For Husband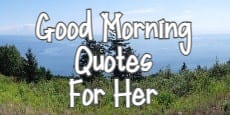 Good Morning Quotes For Her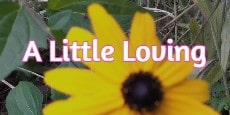 A Little Loving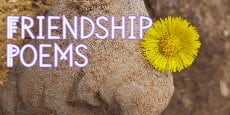 Friendship Poems



Short Poems    |     All Poems    |     Quotes     |     About Us    |     Contact Us    |