God's Love
An inspiring poem pondering the love of God for each and every one of us. The poet expresses thoughts about what it would be like if we did not have God's love as a refuge. Reflect on this Christian poem by Mary C. Ryan.
God's Love
by Mary C. Ryan

Midst scenes of distress, oh I what would we do,
If God's love like His rainbow was not
Encircling the world, with its chasms of woe,
Where the sin-burdened souls writhe in despair?

Our heart's strings would snap, when life's cold storms blow.
Blighting the hopes of our sunniest hour,
If the soul in its anguish then did not know
That all things were made and ruled by God's pow'r.

Alone on life's sea, oh! where would we drift.
If God's love did not encircle the soul;
Bearing it onward to faith's tow'ring cliff,
As the ages of eternity roll?

Our bark would be wrecked, on some rocky
Where powers of darkness ever would reign,
If we knew not, when our voyage was o'er,
That smiles of our Lord would banish all pain.

When sowing the wheat and reaping the tares.
And struggling to rise, we stumble and fall.
What could we do, to escape Satan's snares,
If God's love was not a refuge for all?

More Mary C. Ryan Poems to Inspire
Related Short Poems & Quotes You May Also Like: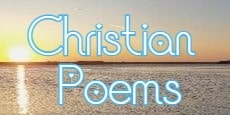 Christian Poems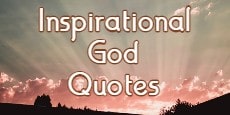 Inspirational God Quotes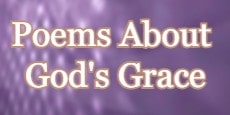 God's Grace Verses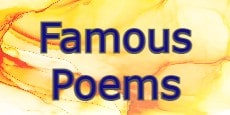 Famous Poems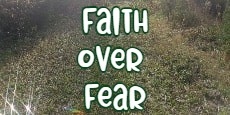 Faith Over Fear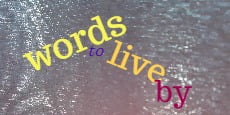 Words To Live By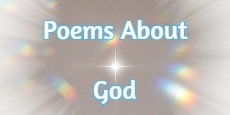 Poems About God
More Poems About God's Love by Other Famous Poets:
Valley Of Rest
Poet:
Ellwood Haines Stokes


This valley rest be thine,
Rest nobly won, thine by the toil of years;
Rest which has come of struggle and of tears;
Sweet prelude to the rest of higher spheres;
Here, evermore entwine
Such fragrant flowers as grew in Eden's bliss,
And never bloom except in vales like this.

Home's sweetest rest is here;
Love's golden throne! Love's coronation day!
Love weaves for thee her softest, sweetest lay,
Love walks with thee in love's delicious way, -
White robed, with heart sincere,-
She lisps of all things, beautiful and good,
And bathes thy brow with tears of gratitude.

Though in the valley still.
Thy saintly years are as the mountain's height,
Where widening visions burst upon thy sight,
And gardens of thy toil blossom in light;
Bright hopes thy spirit fill.
While tides of joy in softest murmurs roll,
And home's sweet loves are song birds of the soul.

God's love is over all!
In measure broader than the broadest sea.
In all its nature perfect purity.
In full " Baptisms " may it come to thee,
Baptisms few nor small,
Then sing anew thy mother's cherished psalms,
Till altogether wave victorious palms.




More Poems by category to inspire and encourage


Short Poems
|
Quotes
|
About Us
|
Contact Us
|