12 Poems About Faith
Be inspired and uplifted by these poems about faith. If you have doubts about God and His abilities then perhaps reading these verses will give you thoughts to consider.
One of the best definitions of what faith is can be found in Hebrews 11:1: "Now faith is confidence in what we hope for and assurance about what we do not see."
Having faith means trusting in God, having hope, and having the confidence that He keeps his promises. This is seen over and over again in the Bible.
May these poems strengthen your belief and uplift you!
Short Poems
   /   Poems About Faith
More Faith Poems
Walking the Path of the Light
Poet: John F Zurn, © 2020

So many times, the path seems so long,
And signposts are really just wishes.
When problems appear that turn me around,
The road through the woods is a prison.
Pride like a cloud blocks out the Light
So Truth is a place in the distance.
Patience collapses as fear overwhelms
And life is a cheerless existence.

The moments of happiness fail to return
Like all of my dreams of promotion.
The darkness takes hold as time becomes stale
And thoughts yield to wayward emotions.
With no hope within, I search for some peace
But life in the world is deceiving.
Stuck in the realm of flowers and weeds,
I cannot find love or its meaning.

But now I wait only for God and His love,
So Faith in His word must sustain me.
Sometimes a sign may find me at home,
And God will encourage and bless me.
Perhaps I am walking the path of the Light,
But I can't perceive the direction.
Feelings and thought are changeable guides,
But God is the road to perfection.



Poetry that emphasizes that God does answer prayers, but we need to have faith, trust Him and realize He knows best.

God Is True
by M. G. Plantz

God answers prayer; sometimes
When hearts are weak.
He gives the very gifts believers seek.
But often faith must learn a deeper rest;
And trust God's silence, when He
Does not speak;
For he whose name is Love
Will send the best;
Stars may burn out nor mountain
Walls endure
But God is true; His promises are sure
To those who seek.



Be inspired by this Christian poem. During challenging times never lose your faith. God does know best!
Earth's Dark Day
Poet: Mary C. Plummer

Why look so sad, old earth?
Your clouds are hanging low,
You look as though you're going to weep.
What has disturbed you so?

Oh, yes I plainly understand,
Your hidden secret I know,
You're wondering if the selfish folk
Would be pleased with rain or snow.

Now do not ponder quite so deep.
But make your worry less;
Remember that 'tis God above
Who sends down what is best.




It's Not About You!
Poet: Greta Zwaan, © 2010

Life wasn't meant to be easy, a time to lay down and rest,
Life's a process of learning with many a trial and test.
Life's not a bed of sweet roses or a sunny beach on the shore,
The hurdles we face are many, there's much that one must endure.

Yet all the while we are traveling God is fully aware,
We're pilgrims, this place is not permanent, a wee space of time that we share.
But we have a mission, a duty, a call to the lost must go out,
The message of Jesus the Saviour is what our journey's about.

It's true, we'll find much rejection, many will treat us with scorn,
But life was not meant to be easy, at best we might feel quite forlorn.
He knows when you feel like a failure, He knows when your plans don't succeed,
He feels the pressure you're facing, He knows where your future will lead.

Take heart, the Master of Glory knows when you're tattered and torn;
There's nothing that's hid from the Saviour, the sins that cause you mourn.
When folks reject what you stand for, the message that falls on deaf ears,
The personal message of Jesus that caused Him the taunts and the jeers.

Try to remember your calling, this whole thing is not about you;
God has requested your service, and to that mission you need to be true.
God's not concerned about numbers, it's faithfulness that He desires,
You take the message of Jesus; the Spirit's the One who inspires.

Leave the results with the Saviour, diligently pray and prod;
Earnestly follow His guidance, and leave the results up to God.




'Tis Noon
Poet: Hezekiah Butterworth

I look upon the clock, - 'tis noon;
The hour of day I know full well:
It may be noon of life with me, -
It may be, but I cannot tell.
I cannot see the hand divine
That marks of life's short day the time.

I would not set the hand of fate
Back on its dial: I draw near
The thousand suns whose golden gates
Before my Saviour's throne appeal'.
That world I would not dare to claim
Except by faith in Jesus' name




God's Love In The Flowers
Poet: Mary Howitt

God might have made the earth bring forth
Enough for great and small,
The oak-tree and the cedar-tree,
Without a flower at all.

He might have made enough, enough,
For every want of ours.
For luxury, medicine, and toil;
And yet have made no flowers.

The clouds might give abundant rain.
The nightly dews might fall;
And the herb that keepeth life in man
Might yet have drunk them all.

Then wherefore, wherefore, were they made,
And dyed with rainbow light.
All fashioned with supremest grace,
Upspringing day and night, -

Springing in valleys green and low,
And on the mountain high,
And in the silent wilderness.
Where no man passes by?

Our outward life requires them not;
Then wherefore had they birth?
To minister delight to man;
To beautify the earth;

To comfort man; to whisper hope
Whene'er his faith is dim:
For He that careth for the flowers
Will care much more for him.
More Poems to Inspire
Related Short Poems & Quotes You May Also Like: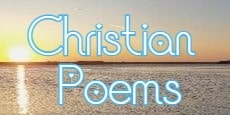 Christian Poems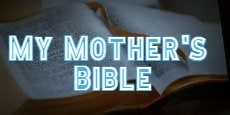 My Mother's Bible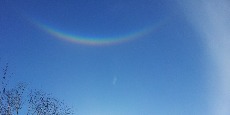 There Is No Unbelief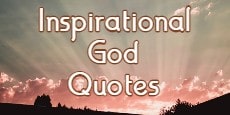 Inspirational God Quotes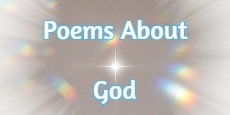 Poems About God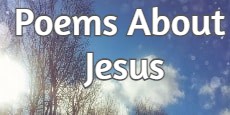 Poems About Jesus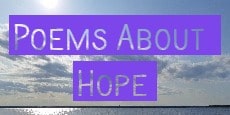 Poems About Hope
Short Poems
    |    
Quotes
    |    
About Us
    |    
Contact Us
    |