The Weaver Poem
This famous poem, The Weaver, is about life and God and was written by Benjamin Malacia Franklin. The verses remind us that we all have a purpose and that God is always with us moving us toward that purpose; we just have to remember to trust him!
This poem reminds me of Proverbs 19:21 (NIV): "Many are the plans in a person's heart, but it is the Lord's purpose that prevails." We can all have many plans we try and weave together in our lives, but if it is not God's will the plan will not unfold. You see according to Psalm 139:13 (NIV): "For you created my inmost being; you knit me together in my mother's womb." From the beginning God knows us, He has a purpose for us but at times we push him away and try to do it on our own. And when that fails, God is there waiting for us, always loving us - a love beyond what we can even understand. He has a plan and weaves it together for our own good. We just have to choose Him and trust Him!
Short Poems
   /  
Christian Poems
   /   The Weaver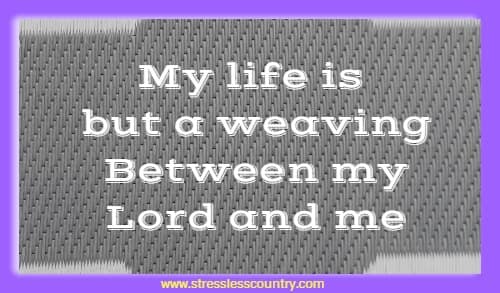 Just A Weaver
by Benjamin Malacia Franklin

My life is but a weaving
Between my Lord and me;
I cannot choose the colors
He worketh steadily.

Oft times He weaveth sorrow
And I, in foolish pride,
Forget He sees the upper,
And I the under side.

Not til the loom is silent
And the shuttles cease to fly,
Shall God unroll the canvas
And explain the reason why.

The dark threads are as needful
In the Weaver's skillful hand,
As the threads of gold and silver
In the pattern He has planned.

He knows, He loves, He cares,
Nothing this truth can dim.
He gives His very best to those
Who chose to walk with Him.
        More Christian Poems to Inspire
Related Short Poems & Quotes You May Also Like
: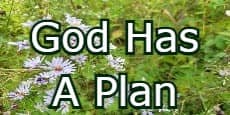 God Has A Plan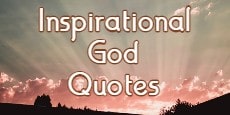 Inspirational God Quotes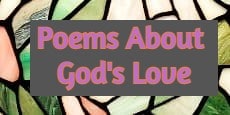 God's Love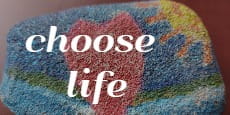 Choose Life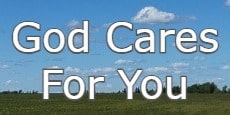 God Cares For You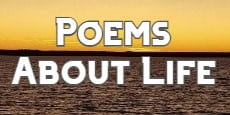 Poems About Life
We hope this Weaver Poem is one that reminds you to trust God and His plans. Share it with others who need an uplifting thought!
Short Poems
    |    
Poems
    |    
Famous Poems
    |    
Quotes
    |    
About Us
    |    
Contact Us
    |