The Weaver Poem
The famous poem, The Weaver, is about life and God and was written by Benjamin Malacia Franklin. The verses remind us that we all have a purpose and that God is always with us moving us toward that purpose; we just have to remember to trust him!
This poem reminds me of Proverbs 19:21 (NIV): "Many are the plans in a person's heart, but it is the Lord's purpose that prevails." We can all have many plans we try and weave together in our lives, but if it is not God's will the plan will not unfold. You see according to Psalm 139:13 (NIV): "For you created my inmost being; you knit me together in my mother's womb." From the beginning God knows us, He has a purpose for us but at times we push him away and try to do it on our own. And when that fails, God is there waiting for us, always loving us - a love beyond what we can even understand. He has a plan and weaves it together for our own good. We just have to choose Him and trust Him!
You may also find inspiration and encouragement in the other Christian poems about weaving. The analogy of weaving is used to describe life and our relationship with God.
Short Poems
   /  
Christian Poems
   /   The Weaver Poem -
related: Inspirational God Quotes
Just A Weaver
by Benjamin Malacia Franklin

My life is but a weaving
Between my Lord and me;
I cannot choose the colors
He worketh steadily.

Oft times He weaveth sorrow
And I, in foolish pride,
Forget He sees the upper,
And I the under side.

Not til the loom is silent
And the shuttles cease to fly,
Shall God unroll the canvas
And explain the reason why.

The dark threads are as needful
In the Weaver's skillful hand,
As the threads of gold and silver
In the pattern He has planned.

He knows, He loves, He cares,
Nothing this truth can dim.
He gives His very best to those
Who chose to walk with Him.






The poem, Life's Weaving, is very similar to Just A Weaver.
The message is the same, the verses are a bit different but as you read it you will realize the theme is the same


Life's Weaving
Poet: Father Tabb

My life is but a weaving
Between my God and me;
I may not choose the colors,
He knows what they should be;
For He can view the pattern
Upon the upper side,
While I can see it only
On this, the lower side.

Sometimes He weaveth sorrow,
Which seemeth strange to me;
But I will trust His judgment,
And work on faithfully;
'Tis He Who fills the shuttle.
He knows just what is best,
So I shall weave in earnest
And leave with Him the rest.

At last when life is ended,
With Him I shall abide,
Then I may view the pattern
Upon the upper side;
Then I shall know the reason
Why pain, with joy entwined.
Was woven in the fabric
Of life that God designed.



The poem below also has the same theme as Just A Weaver poem.
The words in these verses should make us stop and reflect are we fulfilling our purpose!


All The Good We Can
Poet: Unknown

If the sunshine never crept
Into hovels dark and sad,
If its glories never shone
Save where everything was glad,
If it scattered not its beams
Over hearts by sorrow chilled,
Would the sunshine do His will?
Would its mission be fulfilled?

If the roses never bloomed,
Save for gladsome eyes alone,
If their beauty and their grace
For the weary never shone,
If they never brought a smile
To the way-side passer-by,
Would the roses do their task
While the hours of summer fly?

If the sunshine of our smiles
We have scattered not afar,
If our roses—kindly deeds—
Bloom not where the lowly are.
If our words of hope and joy
Never fail to bless and cheer,
Have we done our Maker's will?
Have we wrought our mission here?



Our lives could be compared to a loom, each day weaving our story.
What story are you weaving in your life?


The Loom Of Life
Poet: Eben E. Rexford

All day, all night, I can hear the jar
Of the loom of life, — and near and far
It thrills with its deep and muffled sound,
As the tireless wheels go always 'round.

Busily, ceaselessly, goes the loom,
In the light of day, and the midnight's gloom;
The wheels are turning early and late,
And the woof is wound in the warp of fate.

Click, click! there's a thread of love wove in;
Click, click! another of wrong and sin.
What a checkered thing will this life be
When we see it unrolled in eternity!

Time, with a face like mystery,
And hands as busy as hands can be,
Sits at the loom with its arm outspread,
To catch in its meshes each glancing thread.

When shall this wonderful web be done?
In a thousand years, perhaps, or one;
Or to-morrow. Who knoweth? Not you nor I!
But the wheels turn on, and the shuttles fly.

Are we spinners of wool for this life-web, — say?
Do we furnish the weaver a thread each day?
It were better, then, oh, my friend, to spin
A beautiful thread than a thread of sin.

Ah, sad-eyed weaver, the years are slow,
But each one is nearer the end, I know:
Some day the last thread shall be woven in, -
God grant it be love instead of sin!



Never think you are not included in God's plan.
Never think that what you do and how you live does not make a difference.
God has a plan for each and every one of our lives. May the poem below remind you of this!


A Single Stitch
Poet: Susan Coolidge

One stitch dropped as the weaver drove
His nimble shuttle to and fro,
In and out, beneath, above,
Till the pattern seemed to bud and grow
As if the fairies had helping been;
One small stitch which could scarce be seen,
But the one stitch dropped pulled the next stitch out,
And a weak place grew in the fabric stout;
And the perfect pattern was marred for aye
By the one small stitch that was dropped that day.

One small life in God's great plan,
How futile it seems as the ages roll,
Do what it may or strive how it can
To alter the sweep of the infinite whole!
A single stitch in an endless web,
A drop in the ocean's flood and ebb!
But the pattern is rent where the stitch is lost,
Or marred where the tangled threads have crossed;
And each life that fails of its true intent
Mars the perfect plan that its Master meant.
More Christian Poems to Inspire
Related Short Poems & Quotes You May Also Like
: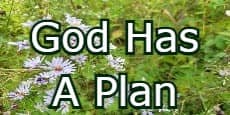 God Has A Plan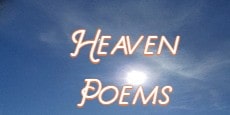 Heaven Poems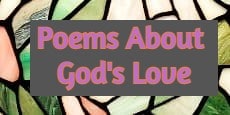 God's Love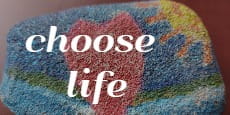 Choose Life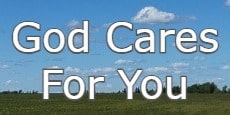 God Cares For You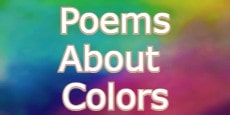 Poems About Colors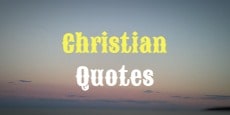 Christian Quotes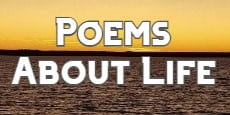 Poems About Life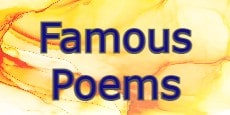 Famous Poems
We hope these poems are ones that make you question and think about your purpose. May they also remind you to trust God and His plans. May these poems make you reflect upon what are you weaving in your life. Share these poems with others who need an uplifting thought!
Short Poems
    |    
All Poems
    |    
Quotes
    |    
About Us
    |    
Contact Us
    |