New Year's Hymn
A hymn of thanksgiving for the New Year. Thanks for the harvest, for the gospel, for the seasons. The hymn is full of appreciation and thanks for all that the Lord has given in the past year, and hopes for the coming year. This hymn is a prayer of worship for all that God has done during the year.

Hymns and poems can be considered prayers to God. Raising our voices to give Him praise. And at the beginning of a new year, we should give thanks for the year of life we just had, and pray for the upcoming year that may we be filled with His presence and His purpose for our lives.

New Year Poems    /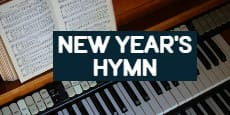 A New Year's Hymn
Poet: Hezekiah Butterworth

For us, Lord, the year has brought
Its bloom and harvest glory;
To us, through changing seasons, taught
Thy truth, in Gospel story.

Again our voices join in song,
And bring their glad thanksgiving
To Thee, to whom all years belong,
To Thee, the ever-living.

We meet with gladness on each lip,
And kindly warmth of greeting,
And in Thy boundless fellowship,
Each heart to heart is beating.

And for this day, and for this hour,
We bring our glad thanksgiving
To Thee, the ever gracious Lord,
To Thee, the ever-living.

We oft have sung with fresh delight
Of thy new love upspringing,
And some who joined our songs, to-night
Are with the angels singing.

But friends below and friends above
Unite in glad thanksgiving
To Thee, whom all thy children love,
To Thee, the ever-living.

Thy power in prayer we oft have felt,
Thy sympathy most tender,
And seemed to see, as we have knelt,
Thy face in veiled splendor.

For all these joys from Paradise,
We bring our glad thanksgiving
To Thee, who every good supplies,
To Thee, the ever-living.

So may we join from year to year,
Thy goodness ever singing,
And after faithful service, hear
The bells of glory ringing.

Then, safe with Thee, again we'll raise
Our voices in thanksgiving
To Thee, in more exalted praise,
To Thee, the ever-living.




New Years Blessings



Welcome, Day of Gladness
Poet: F. Field

Welcome, day of gladness,
Bringing in the dawning year!
Banished be all sadness.
And forgotten be grief and fear!
Forward! every voice shall ring;
Onward! every soul shall loudly sing;
Upward! every heart shall rise to meet the King,
And heaven be more near!

Farewell, year of blessing,
Which in peace and mercy ends.
Here, Lord, Thee confessing,
At Thy feet every Christian bends.
Send us greater hope, we pray.
Greater love unto the greater day.
Greater light to lead us on the greater way
That mankind ascends.

All hail, year before us!
Tidings glad are spread abroad.
Sing all, then, in chorus.
On the road that the blest have trod.
Sing Christ and his love for men;
Sing the love of men for Christ; and then
Sing, ye quick, and sing aloud, ye dead, again,
The great love of God.




New Year Prayers



Another Year
Poet: Frances Eidley Hayergal

Another year is dawning!
Dear Father, let it be
In working or in waiting
Another year with Thee!

Another year of leaning
Upon Thy loving breast,
Of ever-deepening trustfulness,
Of quiet, happy rest.

Another year of mercies,
Of faithfulness and grace;
Another year of gladness
In the shining of Thy face.

Another year of progress,
Another year of praise,
Another year of proving
Thy presence "all the days."

Another year of service.
Of witness for Thy love;
Another year of training
For holier work above.

Another year is dawning!
Dear Father, let it be,
On earth or else in heaven.
Another year for Thee!




Christian Poems



At Thy Feet, Our God and Father
Poet: James D. Bums

At Thy feet, our God and Father,
Who hast blessed us all our days,
We with grateful hearts would gather
To begin the year with praise:
Praise for light so brightly shining
On our steps from heaven above;
Praise for mercies daily twining
Round us golden cords of love.

Jesus, for thy love most tender.
On the cross for sinners shown.
We would praise thee, and surrender
All our hearts to be thine own:
With so blest a Friend provided.
We upon our way would go.
Sure of being safely guided.
Guarded well from every foe.

Every day will be the brighter
When, O God, Thy face we see;
Every burden will be lighter
When we know it comes from Thee.
Spread Thy love's broad banner o'er us.
Give us strength to serve and wait,
Till the glory breaks before us
Through the city's open gate.




New Year Quotes



What Shall I Wish Thee?
Poet: Florence LeClair

What shall I wish thee?
Treasures of earth?
Songs in the springtime,
Pleasure and mirth?
Flowers on thy pathway,
Skies ever clear?
Would this ensure thee
A happy new year?

What shall I wish thee?
What can be found,
Bringing thee sunshine,
All the year round?
Where is the treasure,
Lasting and dear,
That shall ensure thee
A happy new year?

Faith that increaseth,
Walking in light,
Hope that aboundeth,
Happy and bright;
Love that is perfect,
Casting out fear;
These shall ensure thee
A happy new year!

Peace in thy Saviour,
Rest at His feet,
Smile of His countenance,
Radiant and sweet;
Joy in His presence!
Christ ever near!
This will ensure thee
A happy new year!




Christian Poems For The New Year



God Knows
Poet: J. S. Oglivie

I cannot tell what thou wilt bring to me,
O strange New Year,
But tho' thick darkness shrouds thy days and months,
I will not fear.
Why should I fret my heart to know before
What may befall ?
With this one thought content- I ask no more -
God knows it all.




Inspirational Poems For The New Year



Ring Out, Wild Bells
Poet: Alfred Tennyson

Ring out, wild bells, to the wild sky.
The flying cloud, the frosty light;
The year is dying in the night;
Ring out, wild bells, and let him die.

Ring out the old, ring in the new;
Ring, happy bells, across the snow:
The year is going, let him go;
Ring out the false, ring in the true.

Ring out the grief that saps the mind
For those that here we see no more;
Ring out the feud of rich and poor,
Ring in redress for all mankind.

Ring out old shapes of foul disease;
Ring out the narrowing lust of gold;
Ring out the thousand wars of old.
Ring in the thousand years of peace.

Ring in the valiant man and free.
The larger heart, the kindlier hand;
Ring out the darkness of the land.
Ring in the Christ that is to be.
More New Year Poems
Related Poems & Quotes: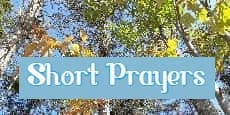 Short Prayers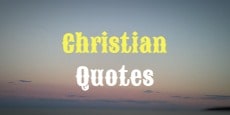 Christian Quotes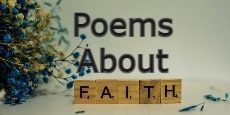 Poems About Faith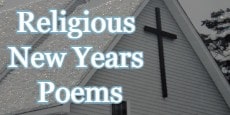 Religious New Years Poems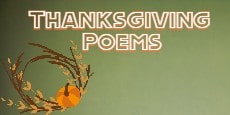 Thanksgiving Poems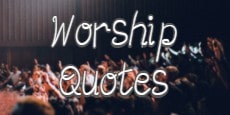 Worship Quotes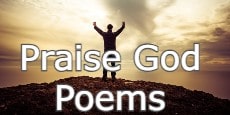 Praise God Poems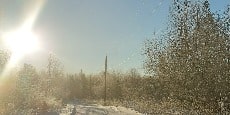 Morning Hymn


Short Poems & Quotes    |   About Us    |   Contact Us