Morning Prayer Devotion
Use our morning prayer devotion to focus your day in a positive way remembering God is with us each and every minute of the day. Our devotion includes a prayer, a hymn, a short poem, and a reflection. May God bless your day!
Short Poems
/
Christian Poems
/ Morning Prayer Devotion
"Guide me in your truth and teach me,
for you are God my Savior, and my hope is in you all day long."
Psalm 25:5 (NIV)


Morning Prayer
Poet: Charles E. Orr

Father, give me grace today,
That all I do or think or say,
May be most pleasing in thy sight,
And bring me peace when falls the night.

Lead by thy hand the whole day through,
That I thy perfect will may do;
I would not take one step apart
From the sweet pleasure of thy heart.

Thy purpose is of greater worth
Than all the treasures of the earth;
Upon thy will I daily think -
To do it is my meat and drink.

To thee I live, whate'er betide
To thee, my heart's door opens wide.
Come in; the whole to thee is given;
There do thy pleasure as in heaven.

In this heart- temple have thy way;
Be pleased to walk about today;
And if thou findest one thing there
Thy holy image dost not bear,

Oh! tear it down - let naught remain;
To leave it there is worse than pain.
Apply the blood, the cleansing stream,
That thy pure image may be seen.

Just like the branches in the vine,
Oh! let my soul in thine entwine,
That I may holy be today
In all I do or think or say.

As in the earth deep roots the tree,
So may my heart, dear Lord, in thee,
That I this day may walk upright,
Have peace with thee when falls the night.


Morning Hymn
by Charles Fenno Hoffman

"Let there be light!" The Eternal spoke,
And from the abyss where darkness rode
The earliest dawn of nature broke.
And light around creation flow'd.
The glad earth smiled to see the day,
The first-born day, come blushing in;
The young day smiled to shed its ray
Upon a world untouched by sin.

"Let there be light!' O'er heaven and earth.
The God who first the day-beam pour'd.
Utter'd again his fiat forth,
And shed the Gospel's light abroad.
And, like the dawn, its cheering rays
On rich and poor were meant to fall.
Inspiring their Redeemer's praise
In lowly cot and lordly hall.

Then come, when in the Orient first
Flushes the signal light for prayer;
Come with the earliest beams that burst
From God's bright throne of glory there.
Come kneel to Him who through the night
Hath watch'd above thy sleeping soul.
To Him, whose mercies, like his light,
Are shed abroad from pole to pole.


Short Poem
New Every Morning
Poet: Susan Coolidge

Every day is a fresh beginning,
Every morn is the world made new;
Ye who are weary of sorrow and sin,
Here is a beautiful hope for you:
A hope for me and a hope for you.

All the past things are past and over,
The tasks are done and the tears are shed;
Yesterday's errors let yesterday cover;
Yesterday's wounds which smarted and bled
Are healed with the healing which night has shed.

Yesterday now is a part of forever,
Bound up in a sheaf which God holds tight,
With glad days, and sad days, and bad days which never
Shall visit us more with their bloom and their blight,
Their fullness of sunshine or sorrowful night.

Let them go, since we cannot re-live them,
Cannot undo, and cannot atone;
God in his mercy receive, forgive them;
Only the new days are our own;
To-day is ours, and to-day alone.

Here are the skies all burnished brightly,
Here is the spent earth, all re-born,
Here are the tired limbs, springing lightly
To face the sun and to share with the morn,
In the chrism of dew and cool of dawn.

Every day is a fresh beginning;
Listen, my soul, to the glad refrain,
And spite of old sorrow and older sinning,
And puzzles forecasted, and possible pain,
Take heart with the day and begin again.


"Therefore do not worry about tomorrow, for tomorrow will worry about itself.
Each day has enough trouble of its own."
Matthew 6:34
Morning Reflection:

Little Tangles
by Grace Gold

Once there was a king who employed his people to weave for him. The silk and patterns were all given by the king. He told them when difficulty arose they should send for him, and never fear troubling him.
Among the men and women busy at looms was a little child whom the king did not think too young to work. Often alone at her work cheerfully and patiently she labored. One day, when the men and women were distressed at the sight of their failures, the silks were tangled and the weaving unlike the pattern, they gathered around the child and said: "Tell us how it is that you are so happy in your work. We are always in difficulties."
"Then why do you not send to the king ?" said the little weaver; "He told us that we might do so."
"So we do, night and morning."
"Ah," said the child, "but I send directly when I find I have a tangle."
So let us all take our wants and troubles to the Lord in prayer. He invites us to do so, and promises to help us.
More Christian Poems to Inspire
Related Short Poems & Quotes You May Also Like
: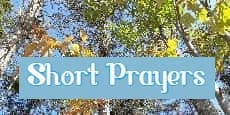 Short Prayers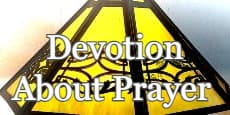 Devotion About Prayer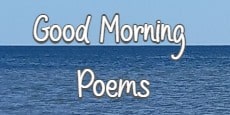 Good Morning Poems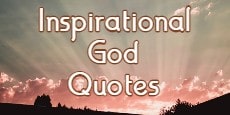 Inspirational God Quotes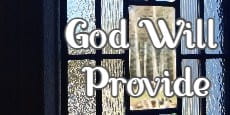 God Will Provide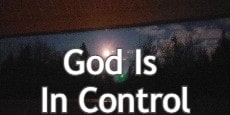 God Is In Control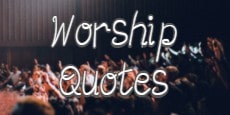 Worship Quotes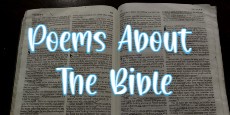 Poems About The Bible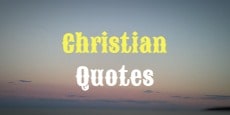 Christian Quotes
Short Poems
|
All Poems
|
Famous Poems
|
Quotes
|
About Us
|
Contact Us
|