Fathers Day Poems From Daughter
Enjoy these Fathers Day Poems from daughter with your Dad. Fathers and daughters have a special bond as you will see by the verses. In a daughter's eyes, a father is the king of all kings. The relationship between them grows stronger as the years pass. And you can always count on a daughter to be there as a father gets older. They say daughters marry a man that is similar to their Dad. Daughters express their love in many different ways but Fathers Day is the one day of the year they make special for their Dads!

Short Poems   /   Poems About Family    /  Fathers Day Poems    /  Fathers Day Poems From Daughter


King Of A Father
Poet: Julie Hebert, ©2011

Today is the day that all fathers,
Are thanked for being great!
So I'm father, here to say,
Let's celebrate!

You deserve more than I can give,
I just wish I could give you something.
I suppose the next best thing would be,
To treat you like a great king.

Cause to me you come from greatness,
Much like the kings we know.
The difference is your my dad,
No king would be as great of dad as you.

So Happy Fathers Day my Father,
I hope your day is keen.
Some day I hope my husband,
Is as great of dad as thee.




Tea Party Type Of Dad
Poet: Julie Hebert, ©2011

I don't know many dads that would give up a day with the lads,
To sit home and play tea party with me.
But you did something great, and made me never wait,
How lucky I was to have a dad like thee.

You may have felt odd, yet never appalled,
To play with your daughter each day.
I'd like to thank you, for being someone who,
Puts your daughter first in every way.

So what I must say, is something so cliche,
But I feel I must tell you today.
Happy fathers day to you, you'll always be my glue,
And I love you in so many ways.





Times I Still Cherish
Poet: Catherine Pulsifer, ©2018

When I was a little girl I sat upon your knee
And you would tell me stories making me as happy as can be.
Now I am all grown up, but memories I still cherish
The times with you my Dad, are times I still relish.

I always felt so safe and secure with you my Dad
You made me happy when I was sad.
Your big smile and your happy wink
Always made me stop and think.

How blessed I am to have such a Father
I know at times I was such a bother.
But that didn't stop you from loving me
I could count on you that was a guarantee.

So thank you Dad for being you
Thank you Dad for all you do
In my books you're number one
May this Father's Day be filled with fun!




My Father
Poet: Catherine Pulsifer, ©2018

My Father the one that I could always trust
When things were bothering me we always discussed.
You gave me truth and wisdom too
Never telling me that I must do.

You taught me good decision making skills
Some of them however could make you ill.
But you always helped when I failed,
You stuck with me and never bailed.

I have learned so much from you my Dad
Your life is an example of what makes me glad.
I hope I will live a life like yours
As I face challenges I will endure.

You are my hero, I look up to you
You are the best that is so true.
A happy day and a great year
Is wished for you, my Father dear.
More Fathers Day Poems for Dad
Related Short Poems & Quotes You May Also Like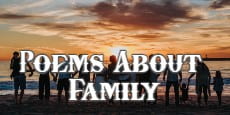 Poems About Family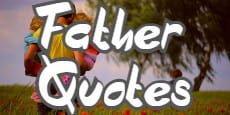 Father Quotes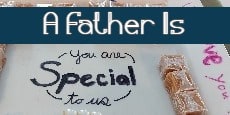 A Father Is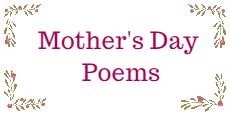 Mothers Day Poems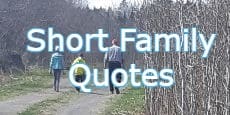 Short Family Quotes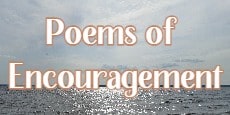 Poems of Encouragement


Short Poems    |     Poems     |     Quotes     |     About Us    |     Contact Us    |