5 Dad Poems
Share these Dad poems with your father. Poems that reflect our feelings for our Dad. When we are young our Dads are our heroes and as we get older and have children of our own we appreciate our Dads even more and the wisdom they have to offer.
Short Poems
   /  
Fathers Day Poems
   /   Dad Poems
To Dad
Poet: Mrs. Fred C. Wilbanks

I'm glad that you're the sort of Dad
That has always understood
The "whys" and "wherefores" of my acts
Whether bad or good.

I like your sense of humor
Your quick and ready wit;
Of the sunny side of living-
You've not lost sight of it.

And though advancing now in years
In heart you're still quite young.
For you can think within the realms
Of youth's own modern tongue.

I love you for so many things,
You've been a pal and brother,
But most of all, I love you for
You wooed and married Mother!




When Dad Takes Me
Poet: Douglas Malloch

My dad sometimes some little trip
Takes me along — and, my, it's fun!
He puts my (you know) in his grip,
A suit (not this, my Sunday one),
And other things that Mother, too,
Says I will need. (I never do.)

I'd always rather go with dad
Than go with her. (Oh, goodness me,
Of course I love her, course I'm glad
That she's my mother — as can be.)
But when my mother lets me go
With dad! — well, lots of things, you know.

For instance, Father doesn't scrub
Me night and day and all the time.
My mother keeps me in a tub
And says it really is a crime
How dirty children (me she means)
Can get, no matter how one cleans.

But Father, huh, he doesn't care,
Ask "How's your neck?" or "How's your ears?"
Or worry what you have to wear,
Or if a button disappears,
Dad doesn't watch you day and night
And say you simply are a fright.

Then we get home. "Just see that child,"
My mother says, "as black as ink!
I knew you'd leave him running wild.
My goodness, what will people think!
You'll never take — my, my, these men ! —
That boy, with my consent, again."




A Man
(To My Father)
Poet: Mrs. Fred C. Wilbanks

Often, when I would sit, a dreamy, straight-haired child,
A book held gaping on my knee,
Watering a sterile romance with my thoughts,
You would come bounding to the curb
And startle me to life.
You sat so straight upon your vibrant horse -
That lovely horse, all silken fire and angry grace -
And yet you seemed so merged in him,
So like! At least my thoughts
Gave you a measure of that wildness.
And oh, for many years you seemed to me
Something to marvel at and yet to fear.

But now I know that you resemble most
That growth in nature that you most revere.
You are so like, so very like, a tree -
Grown straight and strong and beautiful,
With many leaves.
The years but add in richness to your boughs,
You make a noble pattern on the sky.
About your rugged trunk
Vines creep and lichens cling,
And children play at tag.
Upon your branches some will hang their load
And rest and cool while you must brave the sun.
But you put forth new life with every year,
And tower nearer to the clouds
And never bend or grow awry.




I Like Dad
By Ida Tyson Wagner

I like Dad! He helps me do the keenest things,
Like flying kites each spring, making boats and swings.
Besides he knows so much about the wind, the sea,
Why leaves turn red — most everything it seems to me.
And sometimes out in fields, where slender grasses grow,
He talks to me of God and things a boy should know,
Helps folks in need, is always kind to everyone.
No wonder I like Dad and try my best to do
The kind of things I know dear Dad would want me




Daddy
Poet: Robert Freeman

It's good to take the dusty road
With daddy,
To shoulder my share of a camper's load
Like daddy;
Flee for a night all coddling care,
The dreads and the dangers of darkness share,
With the stars in my eyes and the dew in my hair -
And daddy.

It's fun to sit by the crackling fire
With daddy,
While the flames leap high and the sparks mount higher
For daddy;
To break for once the home food ban -
Eat with my fingers out of a pan
And chatter along as man to man
With daddy.

It's great to stretch on a sweet pine bed
By daddy,
To vision the trails that lie ahead
With daddy;
Gaze for a while at the spangled sky,
Sleepily smile to the man close by
And yield to Nature's lullaby
With daddy.

Then the dawn - the dawn - and the dusty way
With daddy!
Another vagabondish day
With daddy;
No call has he, no cares annoy;
He's all my own, and mine the joy
Of finding the very heart of a boy
In daddy.
More Fathers Day Poems to Share
Related Short Poems & Quotes You May Also Like: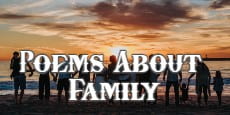 Poems About Family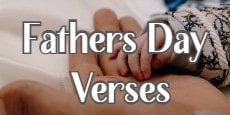 Short Fathers Day Verses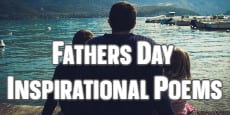 Fathers Day Inspirational Poems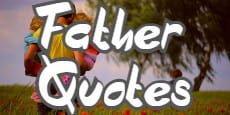 Father Quotes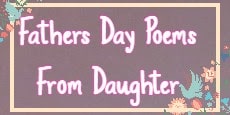 Fathers Day Poems From Daughter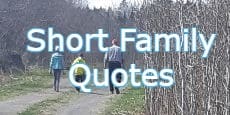 Short Family Quotes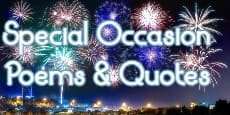 Special Occasion
Short Poems
    |    
Poems
    |    
Quotes
    |    
About Us
    |    
Contact Us
    |