10 Douglas Malloch Poems
Douglas Malloch was an American poet whose poems have encouraged millions around the world. One of his most encouraging poems,
Be The Best of Whatever You Are
is one that has inspired people of all ages.
He was born in in Muskegon, Michigan on May 5, 1877 and died on July 2, 1938. But his words live on today and inspire and encourage many.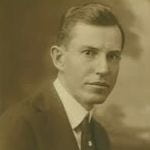 Douglas Malloch
We hope you have found these poems by Douglas Malloch as encouraging as we do. Share them with someone who could use a positive message today.
More Famous Poems from Famous Poets to Encourage and Inspire
Short Poems
|
Poems
|
Quotes
|
About Us
|
Contact Us
|