A Father's Prayer
A father's prayer is one that every father prays about for their children. In this poem, Douglas Malloch is asking God to help him raise his son in a way that will be right. He is asking for guidance to be the example that he needs to be to be a good father.

One of the great miracles of life given through our God above is that of the birth of a child. A child is a blessing like no other and can never be duplicated. Each child is a unique creation; each son or daughter is crafted by God to be special. And, when this special and unique child happens to be a son or daughter, to the parents, comes brightness and joy.

If the child is a son, each parent whether mother or father wishes nothing but the best for their child. However, the raising of a son, for example, does not simply transpire all on its own. As the poet Malloch states,
"Too good for any sinful joy,
Or, if tempation prove too strong,
Too wise to follow folly long."

This means that each step of the child is not left to chance or to the vagaries of life that will occur. Instead, it means that a father is set upon this earth as a guide, a counsellor, teacher and disciplinarian. Each young person must be taught the difference between right and wrong and this teaching must be consistent. There can be no double standards displayed or accidentally modelled or portrayed. This means that a father's behaviours actions and body language must portray what is the proper ways to behave in all situations and not taught as "you should do" but rather as "what I also do".

There are many examples of what should be done and not be done through the various phases of development. All of these are really seasons in life where differing circumstances, issues and problems arise. The most challenging responsibilities of a father are never-ending no matter what the age of the child. A father, however, never has all the answers. So, how does a father guide a son without knowing what to do or say? The guide for all fathers is available for the asking and this comes through praying to our Heavenly Father for guidance. And, another important ingredient to develop a father's skill is to delve into the Bible on a regular basis to not only read the word of God but to live it on a daily basis. That is to say that knowledge by itself is useless unless that knowledge is put into action.
Short Poems
   /  
Famous Poems
   /  
Douglas Malloch Poems
   /   A Father's Prayer - in
Short Prayers
A Father's Prayer
by Douglas Malloch

God, you have given me a son:
Now help me make him worthy of
His father's name, his father's love;
Among companions, make him one
Both clean of heart and clean of speech;
Help me my son these things to teach.

God, you have given me a boy:
Now help me still my boy to rear;
Too kind to quarrel, brave to fear,
Too good for any sinful joy,
Or, if tempation prove too strong,
Too wise to follow folly long.

God, you a son have given me:
Help me to make my boy a man,
Help me to teach him all I can
Of honesty and decency -
Father of fathers, make me one,
A fit example for a son.

More Douglas Malloch Poems to Inspire
Related Short Poems & Quotes You May Like
: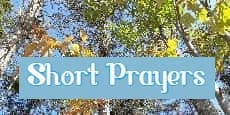 Short Prayers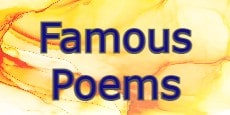 Famous Poems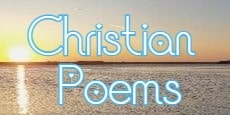 Christian Poems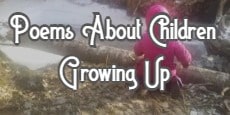 Poems About Children Growing Up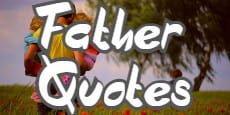 Father Quotes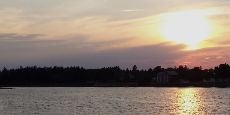 A Prayer For Today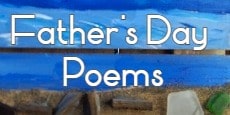 Fathers Day Poems
Short Poems
    |    
Poems
    |    
Quotes
    |    
About Us
    |    
Contact Us
    |