Baby Poems
As you read these baby poems, we hope it reminds you of how special babies truly are. Many of these are suitable for a baby girl or a baby boy. Also one that you could use for a baby shower invitation.

Feel free to share these with new parents, grandparents and siblings. To quote Vincent van Gogh: "If one feels the need of something grand, something infinite, something that makes one feel aware of God, one need not go far to find it. I think that I see something deeper, more infinite, more eternal than the ocean in the expression of the eyes of a little baby when it wakes in the morning and coos or laughs because it sees the sun shining on its cradle."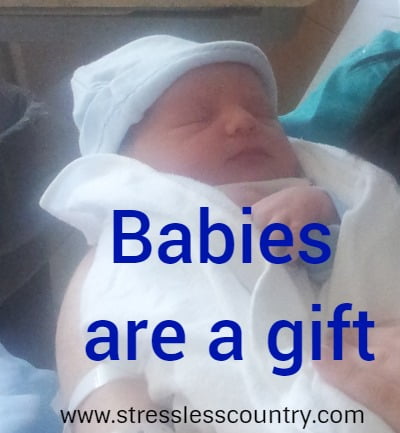 Babies Are
Poet: Catherine Pulsifer, ©2012

Babies are a gift.
Each with their own uniqueness.
So cuddly and small
It is hard to believe that they will crawl.

Happiness is what they bring
Even with all the babbling
They grow so fast
A baby they won't last.

Cooing and smiling
Wetting the bedding
Eating and sleeping
Whatever they do we are cheering.

Even the most aged
See a baby and they are engaged
Babies melt our heart
They truly are a work of God's art.


Thankful For My Child
Before you were born, my life was a bore.
Really, your Dad and I slept so much longer!
But even though you, get us up in the dew,
Having you, made us much stronger.
Read the entire poem, Thankful For My Child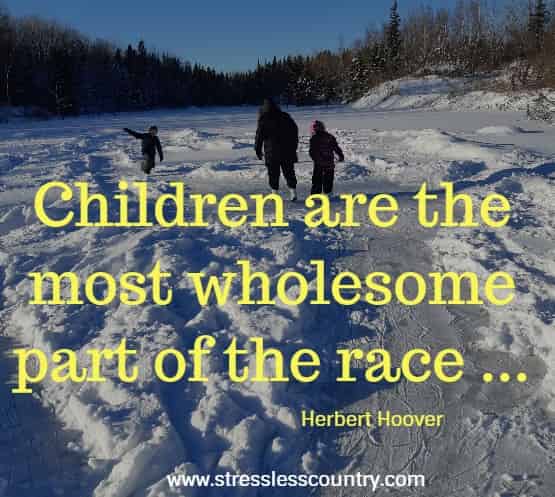 Children
Children are the most wholesome part of the race,
the sweetest, for they are the freshest from the Hand of God.
Whimsical, ingenious, mischievous,
they fill the earth with joy and good humor.
See the complete poem, Children Poem


The Little Things
My hands were busy through the day
I didn't have much time to play
The little games you asked me to.
I didn't have much time for you.
Browse the full poem, The Little Things


What a Baby Costs
How much do babies cost?" said he
The other night upon my knee;
And then I said: "They cost a lot;
A lot of watching by a cot,
A lot of sleepless hours and care,
A lot of heartache and despair,
A lot of fear and trying dread,
And sometimes many tears are shed
In payment for our babies small,
But every one is worth it all.
Check out the total poem, What a Baby Costs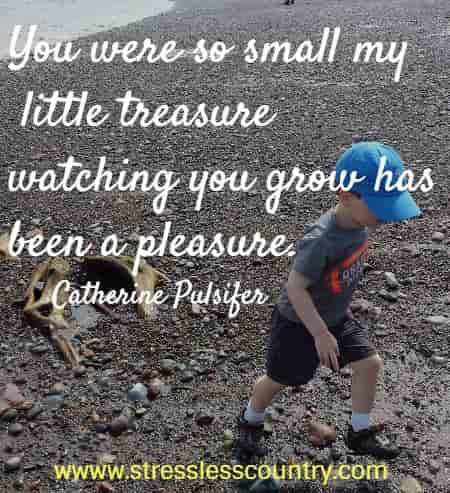 Baby Steps
You were so small my little treasure
watching you grow has been a pleasure.
I remember those first baby steps
Some made you laugh, some made you sweat.
Explore the entire poem, Baby Steps


A Child
A child is
A butterfly in the wind,
Some can fly higher than others;
but each one flies the best it can.
Why compare one against the other?
Consider the complete poem, A Child


The Childs Appeal
I am the child.
All the world waits for my coming.
All the earth watches with interest to
see what I shall become.
Civilization hangs in the balance,
For what I am, the world of tomorrow will be.
Look at the full poem, The Childs Appeal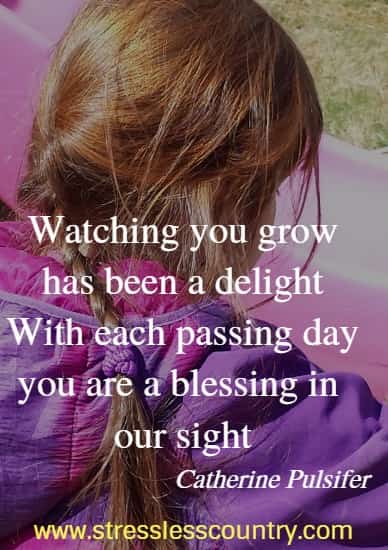 You Turned Two
On your birthday
as you turn two
It almost made me
feel a bit blue
Browse the whole poem, You Turned Two


Where Did You Come From
Where did you come from, baby dear?
Out of the everywhere into the here.
Where did you get those eyes so blue?
Out of the sky as I came through.
Examine the total poem, Where Did You Come From


The First Steps
Last night I held my arms to you
And you held yours to mine
And started out to march to me
As any soldier fine.
You lifted up our little feet
And laughingly advanced;
And I stood there and gazed upon
Your first wee steps, entranced.
See the entire poem, The First Steps


Safe Keeping
So beautiful are thee,
When babies lay sleep.
They lay there knowing,
Their parents safe keep.
Read the whole poem, Safe Keeping





You're Invited

You're invited to a baby shower
To welcome the new little one with power!
Come and join us on this day
To celebrate and convey
Our congratulations and happiness
To the new parents who will be fabulous
And welcome the new baby with glee
We will even serve you a good cup of coffee!


You May Also Like:
Poems About Change | Grandma Poems | Poems About Life |
Mothers Day Poems | Thanksgiving Poems | Poems About Hope |

More Poems To Inspire




Quotes About Babies:

"Unconditional love is when a baby is placed in a Mother's arms for the first time."
Kate Summers
Mothers Day Messages


"A newborn in the house makes the house a home!"
A. C. Lynch
Short Quotes


"A baby's smile can make your heart melt."
Catherine Pulsifer
Smile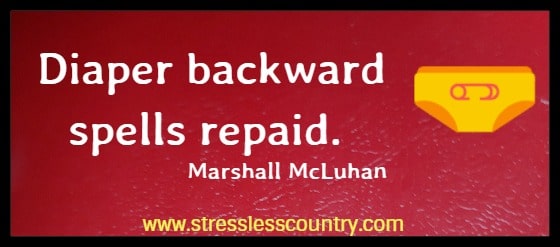 "Diaper backward spells repaid. Think about it."
Marshall McLuhan
Cute Quotes


"Babies are but one gift that continue to grow in value nurtured through love and devotion."
Byron Pulsifer
Inspirational


"The months leading up to the baby's due date are ones where we can hardly hold our excitement."
Nana
Short Positive Quotes


More Quotes to inspire


We hope our baby poems and quotes are ones that suit your occasion. They can be used in a note sending congratulations, or just as a reminder about how dear babies are.

A newborn will change the lives of the parents, of siblings, of grandparents. Babies are totally dependent on their parents. And the parents find their life has changed usually more than they imagined when the newborn is at home. But the love that comes when they first see their baby is unlike any love there is. And that love stays with a parent no matter what age their child is.

Whatever your use for the poems, the Poet's words express the wonder and miracle of a baby!