16 Baby Shower Poems
Use our baby shower poems in your invitations to a shower. These short verses and rhymes can be a keepsake for the new Mom-to-be. Your favorite poem could be read at the shower, or it could be written in your card. Or if you are planning a shower you could attach the poem to your shower favors. Also, use the baby and children quotes below for a quick inspiring word about babies.

A baby shower is a wonderful occasion. It is time to "shower" the new Mom with gifts that express love and congratulations and your invitations can offer love and congrats also! It is a time for celebration for the expected baby, a time for friends and family to gather. It is a time to help the new Mom receive items that she needs for her new arrival.

A baby shower could be thought of as a helping hand for the new parents. Especially for the firstborn baby. There are so many items that are needed that will assist the new parents a shower is something that can have a big impact financially for the new parents.

We hope the poems and rhymes are ones that you will share with the new parents to welcome their new bundle of joy.

Short Poems   /   Poems About Family    /  Baby Poems    /   Baby Shower Poems - related: Quotes About Babies




Baby Shower Poems
Include these short baby shower poems in your invitations or
 in your emails announcing your upcoming baby shower.



You Are Invited
You are invited to a baby shower filled with love and joy
We just want to celebrate, we don't care if it is a girl or boy.
We are so happy to host a day when we all get together
No matter what the weather.

We want to celebrate and welcome
A new baby we think will be awesome.
Very soon a new baby will be on its way
We want to celebrate the expectant day.

So please come and join us
Just come don't make a fuss
We'll play games and have some fun
With the expectant Mom!




New Mom
There is so much that is needed
For a new Mom to succeed
We want to help her out this day
And help her in every way.

So a baby shower we will have
We'll share some gifts and a laugh
A happy occasion this will be
Fun for all just wait and see.




It Won't Be Long
It won't be long till we meet this little one
We all are wondering is it a daughter or a son
Whichever it will be doesn't matter to us
A new baby in the family is always a plus.

We will have the shower soon we won't delay
As you never know when this baby will be on its way
But one thing we do know, the baby will be loved
As we know it comes from heaven above




Join Us
Come join us, please
It will be relaxed and easy
To celebrate this blessing from above
The new baby whom we will all love.




Celebrate On This Day
Come celebrate on this day
A baby has arrived, I say!
We will give the baby a good start
And we thank you from the bottom of our hearts!




New Little One
Welcome the new little one
Come join us for some fun
To welcome this miracle sent from above
One we will adore and smoother with love

We will play silly games
Maybe we can suggest a few names
And of course, we will eat,
The food will be hard to beat.




A Baby Shower
A baby shower to buy lots of things
Like diapers, clothes or whatever you bring
Will be  welcome for the new Mom and baby
The things you need for a new baby is crazy!

We all want to help welcome this little one
A new baby is special and so much fun
Please join us in celebrating in every way
The birth of the new baby on this special day.




Please Accept
Please accept this invitation
Please come without hesitation
To welcome the new little one
Who is as beautiful as the sun.




Poems For Baby Shower Cards
Baby poems to include in your baby shower cards.
Great verses that a new Mom will reflect upon.
Many new Mom's keep the cards they receive and the poems
maybe just the reminder she needs as the years go by



Baby Fair
Poet: Linda Robertson

Baby fair,
Baby sweet;
Angel kisses
On your feet.

Tiny dancer
On the wing;
You new voice
Is here to sing.

Baby love,
Baby mild;
Welcome, welcome,
Brand-new child.





Such Happiness
Poet: Kate Summers

A baby brings such happiness
And also lots of busyness
But we just want to say
Congratulations are sent your way!

We are so happy for you
Finally, the baby is due
We hope this little something
Will be perfect and fitting!




Cherish The Days
Poet: Catherine Pulsifer, ©2020

Cherish the days with your little one
Watch them grow and enjoy the fun
Life will present a many a stage
As you watch and see them age.

They are only little for a short time
You watch them crawl and then they climb
Then before you know it, the first step they take
You watch them grow and make mistakes.

There will be times when your heart will break
You want to protect them and take away their aches
But growing up we all go through
Just love them and all they do.




A Baby Is Like
Poet: Unknown

A baby's like a flower
All soft and pink and white,
A baby's like a sunbeam,
All sparkly, warm and bright,
A baby's like a bluebird
That brings a happy song,
And life is so much sweeter
When a baby comes along!




The Child's Appeal
Poet: Mamie Gene Cole

I am the child.
All the world waits for my coming.

All the earth watches with interest to
see what I shall become.
Civilization hangs in the balance,
For what I am, the world of tomorrow will be.

I am the child.
I have come into your world about
which I know nothing,
Why I came I know not;
How I came I know not.
I am curious, I'm interested.

I am the child.
You hold in your hands my destiny.
You determine largely whether
I shall succeed or fail.

Give me, I pray you,
those things that make for happiness.
Train me, I beg you,
that I may be a blessing to the world.




The Baby
Poet: Unknown

There bloomed in the garden of Paradise
Two violet buds for the darling's eyes.

A rosebud touched her lips one day
And ripe, red kisses bloomed straightway.

A cloud lamb brushed her cheeks one night
And left them tender and soft and white.

The sea the sweet little secret hears
And gives two tiny, pink shells for ears.

The breezes came in delicate whirls
And twisted her hair into dainty curls.

Then the fairies brought little hands and feet
And the dainty, wee maiden was quite complete.

The gate of Heaven was open one day
And to earth the little one ran away.




Boy or Girl?
Poet: Edgar A. Guest

Some folks pray for a boy, and some
For a golden-haired little girl to come.
Some claim to think there is more of joy
Wrapped up in the smile of a little boy,
While others pretend that the silky curls
And plump, pink cheeks of the little girls
Bring more of bliss to the old home place
Than a small boy's queer little freckled face.

Now which is better, I couldn't say
If the Lord should ask me to choose to-day;
If He should put in a call for me
And say: " Now what shall your order be,
A boy or girl? I have both in store —
Which of the two are you waiting for?"
I'd say with one of my broadest grins:
Send either one, if it can't be twins.

I've heard it said, to some people's shame,
They cried with grief when a small boy came,
For they wanted a girl. And some folks I know
Who wanted a boy, just took on so
When a girl was sent. But it seems to me
That mothers and fathers should happy be
To think, when the Stork has come and gone,
That the Lord would trust them with either one.

Boy or girl? There can be no choice;
There's something lovely in either voice.
And all that I ask of the Lord to do
Is to see that the mother comes safely through
And guard the baby and have it well,
With a perfect form and a healthy yell,
And a pair of eyes and a shock of hair.
Then, boy or girl — and its dad won't care.




Baby Child
Poet: Edna Allen Exchenback

Down in the valley of shadow we go,
How far in those depths, we never know,
Months of waiting, hours of pain,
Then it's over, we're smiling again.

A kiss from the Daddy and to see his proud smile,
Then to hold in your arms your own baby child,
That's Heaven, that only a Mother can know.
And it's worth all the suffering thru which we must go.

Oh the mighty strength of those wee baby hands,
That clasp two hearts together like iron bands,
Those dear little arms two hearts will entwine
With a love that's so sacred it's almost divine.

Have you ever wondered, if it is really worthwhile,
To hold in your arms your own baby child?
My dear I will tell you - if I had my choice
Of some wonderful talent, a beautiful voice,

A gorgeous home with enormous wealth,
Together with these I'd have strength and health,
But in order to have them it must be understood
That I'd be denied the joy of Motherhood.

Oh I might have been tempted, had I never been blest
With the joys of clasping a babe to my breast,
I might have been tempted, had I not known the bliss
Of a baby's arms and a baby's kiss.

For each new babe gets the same tender care,
When another one comes, there is more love to spare.
We may want a daughter and receive a little son,
But we're happy and contented when all is said and done.

In this world of ours, no home is complete,
That has not known the patter of little feet.
And no woman can give to this world her best,
Until with Motherhood her life is blest.
More Baby Poems to Share
Related Short Poems & Quotes You May Also Like: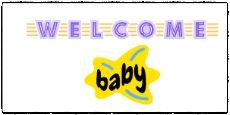 Welcome Baby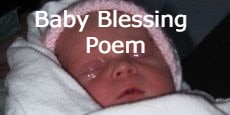 Baby Blessing Poem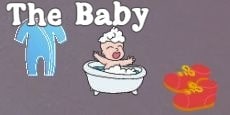 The Baby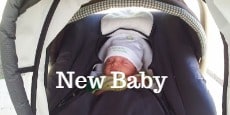 To A New Baby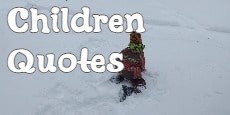 Children Quotes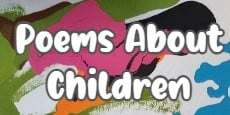 A Child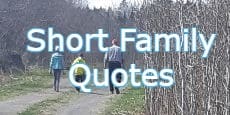 Short Family Quotes
 

All children deserve the best. And what a great way to start them out with a baby shower and wishes of congratulations to the new parents. We hope our baby shower poems and quotes are ones that you will share with the new parents.


Short Poems    |     All Poems    |     Quotes     |     About Us    |     Contact Us    |