6 Grandparents Poems
Smile as you read these short Grandparents poems full of love and affection. Verses that have been written by and about grandparents. Grandparents make up a special part of a child's life. They hold many memories as the years pass by. Grandparents Day is in September, use one of our poems to express your love and appreciation to your Grandparents!
Short Poems
   /  
Poems About Family
   /  Grandparents Poems
Grandparents
Poet: Catherine Pulsifer, ©2020

Grandparents are full of pride
When that first baby does arrive
They understand the meaning of love
When they hold that baby sent from above.

Grandparents can provide many things
Love, affection, and they may even sing
They are always there to lend a hand
And the grandkids learn that they understand.

When the grandkids go to sleep
They pray the Lord for Him to keep
They pray for protection and for smiles
And to keep grandkids safe through all life's trials.

Grandparents love to sing and play
They are happy to see grandkids any day
The smile that comes upon their face
Makes grandkids welcome at their place.

Grandparents share wisdom and advice
They tell stories that are nice
They share secrets about Mom and Dad
They make grandkids happy and glad.

Grandparents always care
They are always willing and always share
Grandparents say I love you more
As you leave and go out the door.




Grandparents Are
Poet: Unknown

Grandparents are a family's greatest treasure,
The founders of a loving legacy, the greatest storytellers,
The keepers of traditions that linger on in cherished memory.

Grandparents are the family's strong foundation.
Their very special love sets them apart.
Through happiness and sorrow,
through their special love and caring,
Grandparents keep a family close at heart.




My Grandparents
Poet: 10-year-old Tommy

They always have a special treat
And never make me wash my feet.
They get right down on the floor
Play with me and say no more.

They watch over me
Keep me busy as a bee.
They laugh and sing
And let me have the bell that rings

I know they love me so much
I can tell by their voice and their touch
I feel so safe and happy with them
They make me feel like a special gem.

My grandparents are special to me
They love me lots I can see
I love them and think they are special too
I thank them and love them for all they do.




Grandparents Bestow
Poet: Unknown

Grandparents bestow upon their grandchildren
The strength and wisdom that time
And experience have given them.

Grandchildren bless their Grandparents
With a youthful vitality and innocence
That helps them stay young at heart forever.

Together they create a chain of love
Linking the past with the future
The chain may lengthen, but it will never part.




Being A Grandparent
Poet: Catherine Pulsifer, ©2019

In this journey of life, we have learned things
But nothing prepared us for what grandchildren bring.
It's been many a year since we looked after a small child
Before our grandchildren life was so mild.

But now with the grandkids, our life is full of pride
We hope, we pray that as grandparents we wisely guide
We love these little ones with all of our heart
We think they are the cutest and they sure are smart.

Life holds so many treasures but we want to say
Being a grandparent is the best of all days.




When We Are Old
Poet: F. W. Sanderson

When are we old? and how and where,
When gray hairs steal in unaware?
May it be known by signs of care,
Or children's children here and there?
More Poems About Family To Inspire
Related Short Poems & Quotes You May Also Like: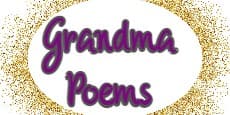 Grandma Poems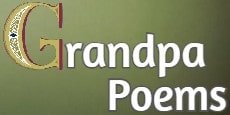 Grandpa Poems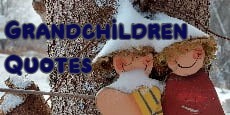 Grandchildren Quotes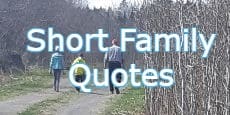 Short Family Quotes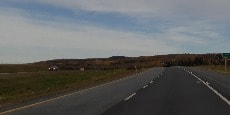 Journey of Life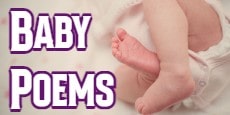 Baby Poems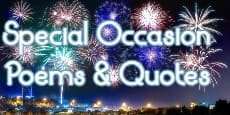 Special Occasion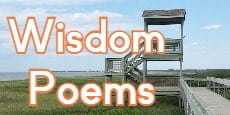 Wisdom Poems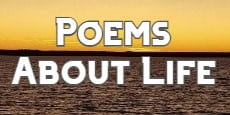 Poems About Life
Short Poems
    |    
Poems
    |    
Quotes
    |    
About Us
    |    
Contact Us
    |