15 Grandparents Poems
Smile as you read these short Grandparents poems full of love and affection. Verses that have been written by and about grandparents. Grandparents make up a special part of a child's life. They hold many memories as the years pass by. Grandparents Day is in September, use one of our poems to express your love and appreciation to your Grandparents!
Poems About Family
   /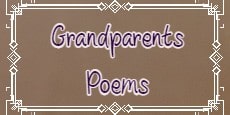 Grandparents
Poet: Catherine Pulsifer, ©2020

Grandparents are full of pride
When that first baby does arrive
They understand the meaning of love
When they hold that baby sent from above.

Grandparents can provide many things
Love, affection and they may even sing
They are always there to lend a hand
And the grandkids learn that they understand.

When the grandkids go to sleep
They pray to the Lord for Him to keep
They pray for protection and for smiles
And to keep grandkids safe through all life's trials.

Grandparents love to sing and play
They are happy to see grandkids any day
The smile that comes upon their face
Makes grandkids welcome at their place.

Grandparents share wisdom and advice
They tell stories that are nice
They share secrets about Mom and Dad
They make grandkids happy and glad.

Grandparents always care
They are always willing and always share
Grandparents say I love you more
As you leave and go out the door.




Poems About Grandchildren




Grandparents Provide
Poet: Catherine Pulsifer

Grandparents provide love and care,
Giving their time for the grandchild fair.

Greeting each other with hearty hugs,
Laughing as they search for frogs and slugs.

They share advice when storms stretch too far.
In their eyes, their grandchild is a star.

Grandparents always give support and cheer,
Sharing love that's so simple and clear.




Cherished Bond
Poet: Catherine Pulsifer

Grandma and Grandpa, are so wise and so kind.
Their love is unconditional, and security they provide.
Compassion and strength, always an encouraging word
Their home is a true haven, you are always heard.

No wish too impossible or too small;
Patience is immense as they accommodate it all!
Appreciation we feel for their lifetime of grace;
Our cherished bond will never be replaced!




Inspirational Poems



Grandparents Are
Poet: Unknown

Grandparents are a family's greatest treasure,
The founders of a loving legacy, the greatest storytellers,
The keepers of traditions that linger on in cherished memory.

Grandparents are the family's strong foundation.
Their very special love sets them apart.
Through happiness and sorrow,
through their special love and caring,
Grandparents keep a family close at heart.





My Grandparents
Poet: 10-year-old Tommy

They always have a special treat
And never make me wash my feet.
They get right down on the floor
Play with me and say no more.

They watch over me
Keep me busy as a bee.
They laugh and sing
And let me have the bell that rings

I know they love me so much
I can tell by their voice and their touch
I feel so safe and happy with them
They make me feel like a special gem.

My grandparents are special to me
They love me lots I can see
I love them and think they are special too
I thank them and love them for all they do.




Grandma Poems



Grandparents Bestow
Poet: Unknown

Grandparents bestow upon their grandchildren
The strength and wisdom that time
And experience has given them.

Grandchildren bless their Grandparents
With a youthful vitality and innocence
That helps them stay young at heart forever.

Together they create a chain of love
Linking the past with the future
The chain may lengthen, but it will never part.




Grandpa Poems



Being A Grandparent
Poet: Catherine Pulsifer, ©2019

In this journey of life, we have learned things
But nothing prepared us for what grandchildren bring.
It's been many a year since we looked after a small child
Before our grandchildren life was so mild.

But now with the grandkids, our life is full of pride
We hope, we pray that as grandparents we wisely guide
We love these little ones with all of our heart
We think they are the cutest and they sure are smart.

Life holds so many treasures but we want to say
Being a grandparent is the best of all days.




Quotes on Grandparents



When We Are Old
Poet: F. W. Sanderson

When are we old? and how and where,
When gray hairs steal in unaware?
May it be known by signs of care,
Or children's children here and there?




Birthday Poems for Grandma



Special Grandparents
Poet: Catherine Pulsifer

Grandma, you, and Grandpa are special to me
With grandparents like you guys, how lucky can I be
Part of your family I'm thankful I was born
I never had to worry about being forlorn.

You both provided love and so much care
With you both, I was always happy and never scared
The feeling of security and love
For you both, I thank God above!

May the love of our family surround you both
May you see us all mature with loving growth
May the days be happy ones for you and plus
We love you both, you're so special to us




An Example
Poet: Catherine Pulsifer

My grandparents have both passed away
But I will always remember the days
When I came to their home
And my grandpa's hair I would comb.

He only had a few strands of hair
But he never seemed to care.
Grandma would smile at me
As I made Grandpa's hair fancy.

These two people loved me so
They didn't have to tell me I knew it so
They always had time for me
They spoiled me as a baby.

A smile would light upon their face
Whenever I came over to their place.
They made me feel so special
And encouraged me to reach my potential.

I miss their loving arms
Their wisdom and their charm
But I know they are still watching me from above
They filled my life with love.

They set an example for me
I now know what a grandparent should be!




Grandchildren Quotes



Treasures
Poet: Catherine Pulsifer

We have treasures, not of money and gold
Not of silver or things that we sold
Our grandparents are a treasure for sure
Because they love us and adore.

No amount of money could buy
And no amount of toys even qualify
For the love they give us
Is truly a life plus!

We may not see them every day
But when we do they will always play
They always have time you see
And always want us to be happy.




Grandmother and Grandfather
Poet: Catherine Pulsifer

My grandmother and grandfather;
They give so much care.
For their grandchildren,
They always have time to spare.

From the moment I walk through their door,
Feeling warm and welcome again.
They make sure there's lots of fun for me,
Smiles and laughter never end.

Grandparents have pieces of knowledge
That no one can replace.
Endless love and guidance to us,
These blessings will not erase.




Best Grandparents
Poet: Catherine Pulsifer

Grandma and Gramps, they understand,
Playtime here is always grand.
They'll stop to give a hug and kiss,
A listening ear that will never miss.

Full of stories and advice to aid,
My grandparents, I would never trade.
Being around them always does make me smile
They're the best grandparents in the world for miles!




Thank You Grandma Poems



In My Heart
Poet: Catherine Pulsifer

My grandparents are with God above
But I can still feel their love.
They showered me with wisdom
Before they left for the Kingdom.

Growing up they loved me so
A love in action they did show.
In their eyes, I could do no wrong
They made me feel I belonged.

They left a legacy in me
They helped shape who I would be
I miss them every day
But in my heart, they will always stay.




Christian Poems



Remember When
Poet: Catherine Pulsifer

Remember when I held my darling child?
My heart so full of love and pride,
Smiles, laughter, and memories so sweet
Watching little ones grow, nothing could beat!
But now our children have their own kids galore,
What a blessing is a grandchild to adore!
More Poems About Family To Inspire
Related Poems & Quotes
: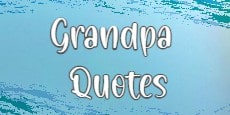 Grandpa Quotes
Grandma Quotes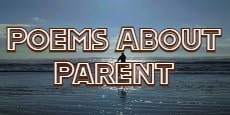 Poems about Parent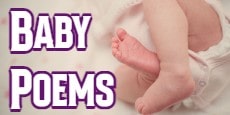 Baby Poems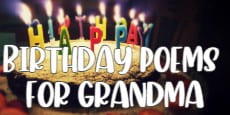 Birthday Poems for Grandma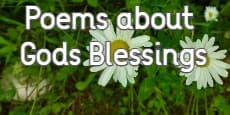 Poems about God's Blessings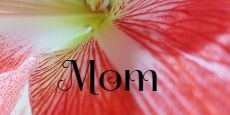 Mom Poems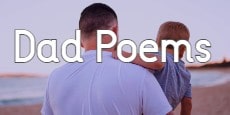 Dad Poems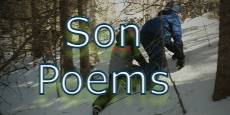 Son Poems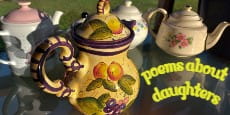 Poems About Daughter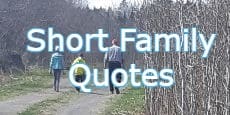 Short Family Quotes
Featured Famous Poets:

Catherine Pulsifer
More Famous Poems
Short Poems & Quotes
    |  
About Us
    |  
Contact Us