Thinking Of You Poems
Share our thinking of you poems with someone who is on your mind today. Letting others know that you are thinking about them can give them a good feeling.
Caring for others, expressing gratitude is something we should do on a regular basis. It could be a family member, a friend, a co-worker or, a neighbor. We all need the sense that we are not alone and that others do care about us.
Taking the time to send
poems
in an email, to write a note or, to just pick up the phone and let someone know you are thinking about them has a positive impact, more than you may realize! Never underestimate the impact you could make by sharing a poem or positive thought, you may just brighten someone's day!
I Thought Of You
Poet: Helen Farries

This morning when I wakened
And saw the sun above,
I softly said, "Good Morning, Lord,
Bless everyone I love!"

Right away I thought of you
And said a little prayer
That he would bless you specially
And keep you free from care...

I thought of all the happiness
A day could hold in store,
And wished it all for you because
No one deserves it more!

I felt so warm and good inside,
My heart was all aglow...
I know God heard my prayer for you,
He hears them all you know!

Related:
Poems About Happiness | Good Morning Poems | Prayer For Today |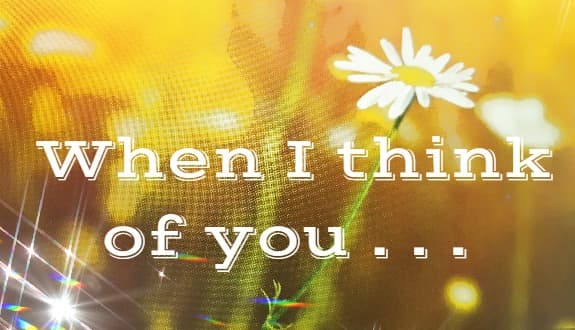 When I Think Of You
Poet: Catherine Pulsifer, © 2018

When I think of you,

I recall the laughter we shared
The troubles we aired
The joy and the tears
The expressions of fear.
The good times we've had
The times we've been mad.

But through it all
I smile when I recall
The talks of life we have had
The times when we've been sad
But you are always there
Even when I acted like a bear

So when I think of you
I know I can count on you that's true
I count my blessings that you, I can depend
You will always be a good true friend.

Related:
Friendship Poems | Meaningful Friendship Quotes | Best Friend Poems |



Every Time I Think Of You
Poet: Kate Summers, © 2019

Every time I think of you
I am thankful for all you do.
You are always there
And, you always show you care.

No matter the issue at hand
You never make any demands
You listen and comfort me
Help find solutions for me to see.

And when the times are good
You encourage as you should
We have such good memories
The days of fun and victories.

Friends like you are far and few
I always can count on you.
So when I think of you
I am thankful for all you do.

Related:
Thank You Poems | Friends Are Blessings | Gratitude Poems |



Thought of Love Just For You
Poet: Mary S. Scotsburn, © 2020

I can't imagine life without you
I now understand love and what it can do
My days are filled with thoughts of you
I love you so much that is true!

You make my world happy each day
By the things, you do and say.
You make me feel so special too
I love you so much that is true!

You are considerate and thoughtful too
If you were a building you'd be the glue
I just can't imagine life without you
I love you so much that is true!

Related:
Poems About Life | I Love You Poems | Irish Blessings |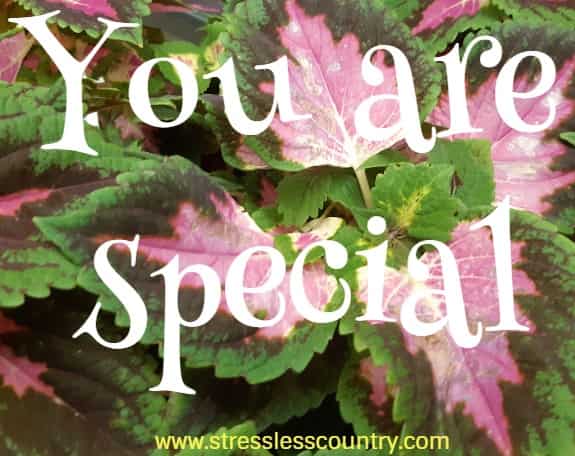 Special In Every Way
Poet: Samatha Anne Marie Lynch, © 2020

There are many people I think of during the day
But you are one who is special in every way.
I think about you and wonder
Is your day good or full of thunder?

I say a prayer for you each day
And ask the Lord to keep you in every way
I pray that you are kept safe and well
Because in my books you are swell.

I hope you find laughter and lots of smiles
And as you travel life's many miles
That peace, happiness and love
Are sent to you from heaven above.

Related:
Take Care Of Yourself | Smile Poem | Thanksgiving Prayers |



You Bring
Poet: Catherine Pulsifer, © 2019

Thinking of you brings visions of flowers
You bring memories of happy hours.

Thinking of you brings thoughts of sunshine
Of all things in life that are fine.

Thinking of you makes me appreciate the things
That special people in our life do bring.

Thinking of you brings thoughts of love
Of freedom and flying just like a dove.

Thinking of you each and every day
Makes me hope in my life you will stay.

Related:
Poems About Life and Love | Memories | Wonderful Things |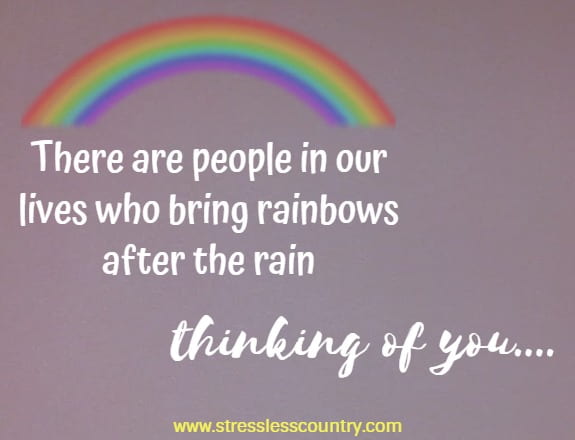 There Are People In Our Lives
Poet: Catherine Pulsifer, © 2020

There are people in our lives who bring rainbows after the rain
There are people in our lives who make us laugh and entertain
There are people in our lives who bring sunshine on a cloudy day
There are people in our lives who encourage us in all they say
There are people in our lives who bring a smile when all seems blue
There are people in our lives who help us no matter what we do.

When I think of you, I think of the rainbow after the rain
When I think of you, I think of laughter and being entertained
When I think of you, I think of sunshine on a cloudy day
When I think of you, I think of the encouragement and things you say
When I think of you, I think of smiles and I'm never blue
When I think of you, I think of all the help you give and what you do.

So on this day as I think of you
I just want to say I appreciate you and thank you for being so true!

Related:
Poems Of Encouragement | Appreciation | Helping Hands |


Thinking Of You Today
Poet: Catherine Pulsifer, © 2020

You are in my thoughts today
Just want to say I appreciate you in every way
My wish is for your happiness
And feelings of how much you're blessed.

When you enter the room
Away flys any gloom or doom
Your smile brightens the day
You're uplifting, I must say.

Your kindness and how much you care
Is truly unique qualities that seem so rare.
You have such loving traits
I just want you to know you we appreciate!

Related:
Kindness Poem | Thanksgiving Blessings Smile | Be Appreciative |
You May Also Like
Thanksgiving Blessings
Positive Poems
Teacher Appreciation Poems
Positive Thoughts
More Poems to Encourage and Inspire
Short Poems
|
Quotes
|
About Us
|
Contact Us
|