Thank You For Being There For Me
Use these poems to say, Thank You For Being There For Me. Verses and poems to thank your parents, teachers and friends - the people in your life that have helped you reach graduation day all of them have helped you get to graduation day.

They say graduation is a day of achievement and success. But it is also a day when we recognize those who have helped us along the way. As Samuel Mister once said, "Thank you, I did it, with your help!"

Short Poems   /   Special Occasion   /   Graduation Poems   /   Thank You For Being There For Me - related: Graduation Sayings


Thanks To Those Who Helped Me
Poet: Julie Hebert, ©2011

It's here, I've finally made it,
Graduation is finally here.
I would have never made it,
Without my three musketeers.

The first is my parents who always,
Made me believe in all I could be.
You were always such an inspiration,
And showed me what I couldn't see.

The second is the great teachers,
Who wanted nothing than me to succeed.
You've helped and been so patient,
And were always around when I need.

And last, but very not least,
Were my friends who kept me afloat.
Whenever I felt I was drowning,
You always came to me by boat.

Without my three inspirations,
I don't know if I'd have made it through.
Now that graduation is near us,
I don't have to wonder what's true.

But what I do want to say to you all,
Is thank you for being you.
I'm so lucky to have you all with me,
You've held me together like glue.

So here I am about to embark,
In a new journey all on my own.
I hope I remember your teachings,
And find my way as you've shown.

Today is the day that I graduate,
A day unlike any I've owned.
I know I like to procrastinate,
But this time I definitely won't postpone.




Words of Thank You
Poet: Catherine Pulsifer, ©2020

Words don't seem enough to say thank you
You have been there for me in every way
I appreciate everything you've done, that's true
Thanks to you I'm seeing this graduation day.

My thanks to you will come by
Giving the best I have each day
All I have learned I will apply
My success is tied to you in every way.

You have impacted my life by your support
You have done so much
You the best nothing short
May someday may I repay as much.




Your Belief In Me
Poet: Kate Summers

I want to thank you,
for your belief in me,
for your patience with me,
for always taking the time to help me,
and for those four little words that helped me when I was discouraged:
"You can do it!"




I Wanted To Quit
Poet: Catherine Pulsifer

So many times I wanted to quit
But you would say, "just sit"
Then patiently you would show
How it works and how it flows.

You saw something in me
That I never imagined could be.
Your encouragement meant so much
You picked me up when I felt crushed.

You pushed me to do more
And showed patience when I was sore
Your helping attitude was one
That without you, I would not have won.

For all your support I thank you
Much credit to you is due.
I would never have made it thru
Thank you for all you've done and do!




Words Can Never Say
Poet: Catherine Pulsifer

Words can never say
Or express how I feel this day
What you mean to me
What you helped me be
The difference you have made
In my mind will never fade
Thank you from the bottom of my heart
For the knowledge and wisdom, you did impart.
More Graduation Poems
Short Poems & Quotes You May Also Like: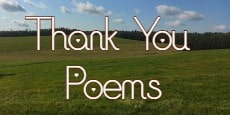 Thank You Poems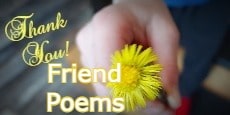 Thank You Friend
Thank You Teacher Quotes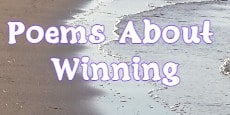 Poems About Winning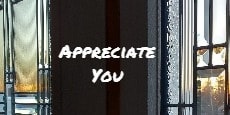 Appreciation Quotes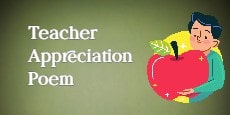 Teacher Appreciation Poem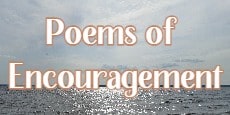 Poems of Encouragement

When we reach milestones like graduation it is always important to stop and thank those who have helped us get to where we are. Two words: thank you, are always appreciated by those who have helped us!




Short Poems    |     All Poems    |     Quotes     |     About Us    |     Contact Us    |