Teacher Appreciation Poem
Find a Teacher appreciation poem to say thank you for all that they have done. Teachers have such a positive impact on our children we should always take the time to express our gratitude and appreciation. A thank you can have a positive impact on their day! Share these poems with a teacher or a mentor who needs to be recognized and appreciated. Also find appreciation poems to say thank you.


Graduation Poems    /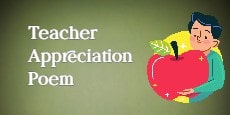 A Special Thank You
Poet: Catherine Pulsifer, ©2018

A special thank you just for you
We thank you for all you do.
The children always love you so
You teach them lots and let them grow.

You open learning doors for them
To us you are such a gem.
You help them when struggles appear
To us, you are such a dear.

You show you are a teacher who cares
No one else can compare.
We thank you from the bottom of our heart
For the knowledge, you do share and impart.




Thank You Poems



We Appreciate You, Teacher
Poet: Mary S. Scotsburn

You spend so much time with our children each day
We appreciate you in every way.
You teach them and encourage each one
And we thank you for all you have done.

We don't tell you often enough
How much you are thought of.
The work you do does get noticed
Our children are living proof.

We appreciate you for all that you do
This thank you is long overdue!



Expressing gratitude is the one thing we should all do on a regular basis. Never take anyone for granted, this includes our teachers! You may also want to look at our collection of gratitude poems



Number One Teacher
Poet: Catherine Pulsifer, ©2019

You, my teacher, do so more than teach
You challenge me and make me reach
What I think is impossible
You show me the possible.

There are days when I don't feel like coming to class
But with your helpfulness and kindness that feeling doesn't last.
I can't thank you enough for all you've done
In my books,  Teacher, you're number one!




Thank You Teacher Quotes



To Be A Teacher
Poet: Catherine Pulsifer, ©2020

To be a teacher you have to be
A loving person and a bit crazy
We don't know how you do it
Kids all over and some having a fit.

But you are always calm and sweet
For each child a smile, you greet
Your patience is amazing too
We are in awe at all you do!

So dear teacher we want you to know
We appreciate you so
Thank you for all your caring and concern
Our children are learning and growing in return.

The impact you have had on them
Is priceless and could be compared to a gem
So thank you for all you do
Happiness, health, and best wishes to you.




Christmas Poems for Teacher



There Are People
Poet: Catherine Pulsifer, ©2020

There are people who impact our life
People who help us deal with strife.
People who are an example to follow
People who help us deal with sorrow.

People who teach us things
People who coach on what life brings.
People who always seem to care
People who will encourage a dare.

People who make us bring out the best
People who encourage us to pass the test.
People who make us smile
People who show us how to turn the dial.

You, my teacher, have been all these things
So much learning you did bring
My life has changed because of you
Thank you for all you have done and still do!




Graduation Thank You Poems



Remember Our Teachers
Poet: Unknown

Next to parents whom can we find
that is more interested in our work,
Than our teachers?

With greatest care and with a great effort on their part
They try to fill our minds with knowledge.
Patiently they labor as if it were for their own good and
Not for ours that they put forth such an effort.

We could indeed accomplish very little without them.
They have great confidence in our ability to do each lesson well.
As an example of patience and self-sacrifice,
They are outstanding figures in school life.

When we paddle our own canoes on the journey of life,
Let us ever keep before us the wholesome lessons and
Good example of our teachers.

We shall never so fully appreciate
What they have done for us until, in later years,
We look back to our school days,
The happiest and most care-free in our life.




Poems about School



An Education Nurtured
Poet: Catherine Pulsifer, ©2018

Thank you, dear teacher, for the gifts you have bestowed,
An education nurtured, in our lives it has grown.
Through countless lessons, you've bridged the great unknown,
The textbooks alone would have left us all disowned.

With wisdom and patience, you painted knowledge's tale,
Unlocking doors to comprehension where previous minds did fail.
In gratitude we stand, forever in your debt, we proclaim,
For your guidance has shaped us and kindled the flame.




Poems about Education



You Showed The Way
Poet: Catherine Pulsifer

I stand here tall and confident today,
Dear teacher you showed the way,
Your patience, kindness and care,
You helped me learn and be aware.

Your support and words of encouragement so true,
Gave me hope even when I lost my view.
Your guidance inspired confidence and pride,
For this, I am truly grateful for all the time you've tried.

You lightened difficult roads through your exemplary grace,
And continued to believe in me no matter what pace.
Thank you for never giving up on me no matter what I did,
Appreciation is sent to you from this kid!




Positive Poems



My Appreciation
Poet: Catherine Pulsifer

A teacher of great knowledge and kind heart,
whose influence and guidance I've seen from the start.
Their lessons challenge me day by day,
invigorating my mind in every way.

Your brilliant guidance fills me with light,
allowing me to reach new heights.
Your strength and perseverance show in your words,
bestowing upon me all that I have learned.

My appreciation all goes out to you,
for you are always so true.
You gave me wisdom and shaped my desire,
inspiring me to reach ever higher.



  
Poems Of Encouragement



Teachers Light The Flame
Poet: Catherine Pulsifer

Teachers are the ones who light the flame
Of knowledge within our hearts aflame.
Their wisdom guides us along life's road,
Their patience helps us bear the heaviest load.

They dedicate their lives to making us grow,
Their efforts and hard work we'll forever know.
We offer our thanks, this much is true,
To every teacher out there, for all that they do.




A Tribute To Teachers
Poet: Hattie Vose Hall

A builder builded a temple,
He wrought it with grace and skill;
Pillars and groins and arches
All fashioned to work his will.
And men said as they saw its beauty,
"It never shall know decay.
Great is thy skill, O Builder!
Thy fame shall endure for aye."

A teacher builded a temple
With loving and infinite care,
Planning each arch with patience,
Laying each stone with prayer.
None praised the unceasing efforts.
None knew of the wondrous plan
But the temple the teacher builded
Was unseen by the eye of man.

Gone is the builder's temple,
Crumpled into the dust;
Low lies each stately pillar,
Food for consuming rust.
But the temple the teacher builded
Will last while the ages roll;
For the beautiful, unseen temple,
Was a child's immortal soul.
More Graduation Poems to Share
Related Poems & Quotes: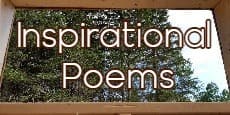 Inspirational Poems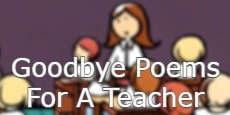 Goodbye Poems For A Teacher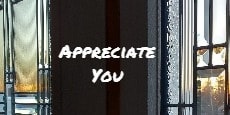 Appreciation Quotes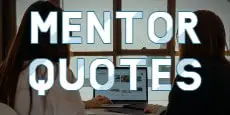 Mentor Quotes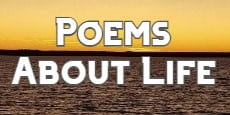 Poems About Life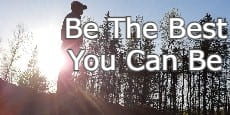 Be The Best You Can Be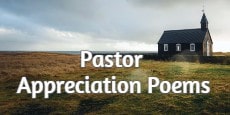 Pastor Appreciation Poems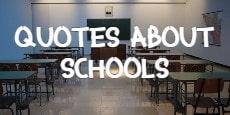 Quotes about Schools

Featured Famous Poets:


Catherine Pulsifer

More Famous Poems




Short Poems & Quotes    |   About Us    |   Contact Us