10 Christmas Poems for Teachers
Christmas is a great time to let your teacher know how much you appreciate them. Use our Christmas poems for Teachers to express your thoughts with your Teacher today.
Christmas Poems
   /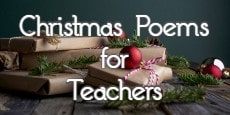 Teacher Night Before Christmas
Poet: Catherine Pulsifer

'Twas the night before Christmas and my teacher relaxed
She was done teaching, no more class.
The children were home, nestled in their beds
With no more tests dancing in their heads.

My teacher, smiled as she thought of the holiday
As September seemed like only yesterday.
This Christmas break was just what she wished for,
Before classes returned for teaching more.

Teacher, may your Christmas be cheery and bright
May Santa visit you on Christmas Eve night.
You deserve this Christmas break too
Merry Christmas, and Happy New Year to You!





Christmas Poems Twas The Night Before



Thank You
Poet: Catherine Pulsifer

Dear Teacher, we thank you
For all that you do.
For your support and patience too
May your Christmas be joyful and bright
You are an example of a shining light.




Merry Christmas Teacher
Poet: Catherine Pulsifer

Each day you prepare lessons that you teach
You inspire me, and my potential to reach.
You always make time for me
Helping me to become all that I can be.

With Christmas break approaching, I just want to say
Merry Christmas Teacher, may your Christmas day
Be filled with happiness and joy
And I hope Santa leaves you a toy!




Christmas Card Messages



Christmas Break
Poet: Catherine Pulsifer

Christmas break is finally here
I love this time of year.
No more tests, no more books
Only cookies I do cook.

But I just want to say
Teacher, thank you in every way.
You make learning fun
But I am happy I am done.

Teacher enjoy your Christmas break
Now you have time to bake a cake.
Relax, recharge, and refresh your mind,
Merry Christmas Teacher, you're one of a kind.




One Wish
Poet: Catherine Pulsifer

You decorated the classroom,
You brightened our learning doom.
You give us all a smile, welcoming us to
A year of learning what is false or true.

So with the Christmas holidays
We have one wish for you
May your Christmas be peaceful
As in the New Year, we'll all be back at school.




Christmas Quotes



Great Teacher
Poet: Catherine Pulsifer

Christmas's most beautiful things
Should always come your way.
Because you are a great teacher
Each and every day.

Hope a happy holiday
Is headed your way.
Teacher, Merry Christmas
Have a great blessed day.




Christmas Blessings



Joy and Laughter
Poet: Catherine Pulsifer

Joy and laughter you give to us
And you do so without a fuss.
You are patient and you're kind
As you teach our inquisitive minds.

You deserve lots of Christmas joy
And a beautiful Christmas tree.
Merry Christmas, Teacher dear
And best wishes for a Happy Year.




We Appreciate You
Poet: Catherine Pulsifer

Kids don't tell you often enough
How much they appreciate you.
But at home, we hear
How much they do.

Thank you from our kids
And from us too
For being a great Teacher
And sharing all you do.

May this Christmas be
Your finest one yet.




Teacher Appreciation Poem



The Stockings Are Hung
Poet: Catherine Pulsifer

As the stockings are hung and the tree is lit,
We pause to remember the reason for it.
We also give thanks for a teacher like you, we are blessed,
Your guidance and wisdom have stood every test.

The lesson of love and kindness you instill,
Fills our hearts with joy that never will spill.
So this Christmas, we say with heartfelt glee,
Thank you for being the best teacher that could ever be.




You Deserve
Poet: Catherine Pulsifer

When Santa fills your stocking
We hope that he will bring
All that you hope and dream for -
Lots of good things.

We will see you in the
New year ready to learn.
You deserve this Christmas break
Teacher all your work, you did earn!
More Christmas Poems to Inspire
Related Poems & Quotes: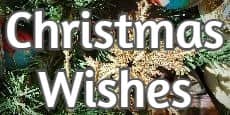 Christmas Wishes
Thank You Teacher Quotes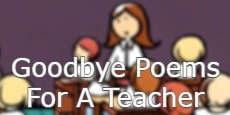 Goodbye Poems For A Teacher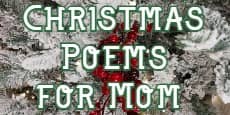 Christmas Poems for Mom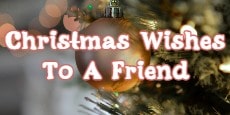 Christmas Wishes To A Friend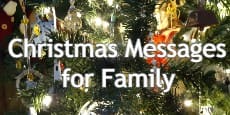 Christmas Messages for Family
Featured Famous Poets:

Catherine Pulsifer
More Famous Poems


We hope you find a poem that you will share with your Teacher to let her know how much you appreciate her and extend the best of the season.
Short Poems & Quotes
    |    
About Us
    |    
Contact Us