21 Christmas Messages for Friends
Send Christmas messages to friends to let them know how much you appreciate them. Taking the time to write or send a message lets them know you appreciate their friendship. You may also find a poem for them in our collection of Christmas poems.


Christmas Messages    /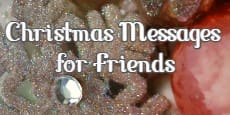 I have a special message just for you
Thinking about all the times we have been through
Makes me appreciate your friendship more
May your Christmas be like never before!
What Is Christmas Poems




Thinking of you and wishing you all the things
Love, peace, and happiness that Christmas brings.




We have many blessings in life, but you my friend are truly a blessing.
Wishing you the Merriest of Christmas and may you be blessed in the coming year.
Christmas Blessings




Friends who share, friends who care,
Friends who love, sent from God above.
You are this type of friend, my dear,
Merry Christmas and Happy New Year.





Many thanks go out to you for being such a true and inspiring great friend. May your Christmas season be filled with overflowing joy and happiness.




Christmas is love, family and friends like you.
This message is full of love and a Happy New Year too!
Christmas Poems about Love




My friend, I hope your Christmas is joyous and merry throughout
A Christmas that you'll love reminiscing about!




Your friendship is a blessing
I hope this Christmas isn't stressing
May relaxation and rest
Be a gift that is best.




There are people in our life that are an inspiration to us, and you, my friend are a true inspiration. Thanks for all you do and Merry Christmas to you!
Christmas Wishes To A Friend




Merry Christmas my darling. You are the one who helps me to become a better person each and every day by showing how much you believe in me. May the peace and joy of this season always shine brightly upon you!




Christmas is a time of joy, of laughter, of hope. To you, my dear friend, you bring each one of these blessings to me always.




As Christmas offerings meet your eyes,
Still closer be sweet friendship ties.




As we get older we realize what is important and brightens our lives. And your friendship certainly brightens my life. So may this Christmas season give back to you all that you give to others.




A friend like you is very dear.
Not just at Christmas but throughout the year!




Sending you a gift of love, faith, and hope at this blessed time of year.
Because your friendship to me is so dear.




Christmas is extra significant for me when I  spend it with people like you who always demonstrate caring and compassion. Thank you for welcoming me  into your loving home this Christmas. Look forward to spending a great time with you.





Merry Christmas to the greatest awe inspiring friend to cross my life's path.




It doesn't take a holiday
For me to recognize and say
What a great friend you are
May this Christmas be the best so far!




Within my worldly friends, there is no other I'd rather share the joys of Christmas with. May your Christmas be merry and bright.




Special days bring special thoughts
Of friends that mean so much
And you, my friend,  I wish for you
A Merry Christmas, and a Happy New Year too!




Friends like you are a gift from God. I thank God for putting you in my life, not only at Christmas but all year round!
More Quotes to Encourage, Motivate, and Share
Related Poems & Quotes: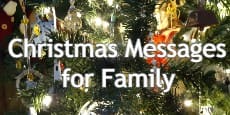 Christmas Messages for Family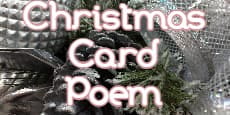 Christmas Card Poem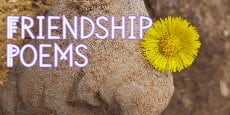 Friendship Poems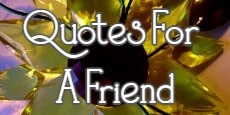 Quotes For A Friend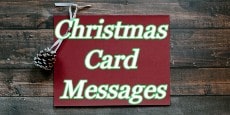 Christmas Card Messages



Short Poems & Quotes    |   About Us    |   Contact Us