Easter Carol
Be inspired by these poems about Easter - a celebration of the resurrection of Christ; verses that reflect gladness and hope. Easter is one of the most important days in the Christian calendar. Without Easter, Christianity would have no meaning. Easter truly a time to celebrate and praise God.
Short Poems
/
Special Occasion
/
Easter Poems
/ Easter Carol
Easter Carol
by Ernest Warburton Shurtleff

Lift up your heads, ye happy throngs,
And let your hearts be filled with light!
The Lord of Easter hears your songs,
And loves to see your faces bright.
Rejoice! and let His glory make
The path you tread a pleasant way!
Oh let His risen beauty break
Upon your lives like Easter day.

There's not a soul on earth that sighs,
But what the Lord hath power to heal:
He rose from death that we might rise,
And in our lives His presence feel.
Eternal life shall make us glad,
If we His gentle words obey.
Shall pain or trouble leave us sad
When such a hope fills Easter day?

Awake, fair flowers, the Spring is here!
Return, sweet birds, from southern climes!
Sing on, cool brooks, that babble clear!
Peal on, glad bells, your Easter chimes!
Let hope and trust fill every voice,
Let sunlight gladden every way,
And let the whole wide world rejoice
And praise the Lord on Easter day.

Hallelujah! sound His praises!
Hallelujah! Sing His might!
Death is put away for ever,
Christ is risen in glory bright!




Saturday Before Easter
Poet: Celia Thaxter

Sing, children, sing!
The lilies white you bring
In the joyous Easter morning for hope are blossoming;
And, as the earth her shroud of snow from off her breast doth fling,

So may we cast our fetters off in God's eternal spring,
So may we find release at last from sorrow and from pain.
So may we find our childhood's calm, delicious dawn again.
Sweet are your eyes, O little ones, that look with smiling grace.

Without a shade of doubt or fear, into the Future's face!
Sing, sing in happy chorus, with joyful voices tell
That death is life, and God is good, and all things shall be well;

That bitter days shall cease
In warmth and light and peace;
That winter yields to spring:
Sing, little children, sing!




Easter Sunday
Poet: Kate Sanborn

How did the Lord keep Easter? With his own.
Back to meet Mary where she grieved alone,
With face and mien all tenderly the same,
Unto the very sepulclire he came.

And I do think, as he came back to her.
The many mansions may be all astir
With tender steps that hasten in the way.
Seeking their own upon this Easter day.

Parting the veil that hideth them about,
I think they do come softly, wistful out
From homes of heaven, that only seem so far,
And walk in gardens where the new tombs are.





Easter Monday
Poet: G. H. D.


And perched the glittering, icy boughs among,
One little bird was pouring out his song,
An Easter carol full of faith and cheer.
Under the leaden sky so sad and drear.

Dear little songster, braver thou than we I
Surely our clouded hearts are shamed by thee:
So easy 'tis to sing when skies are fair.
And the spring gladness waketh in the air.

But still to keep sweet music in the heart
When wintry storms bid brightest hopes depart,
When skies are dark and springtime waiteth long.
This is the true, the perfect, Easter song.
More Easter Poems to Inspire
Related Short Poems & Quotes You May Also Like: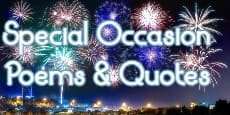 Special Occasion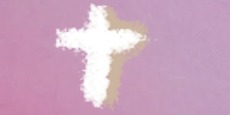 Risen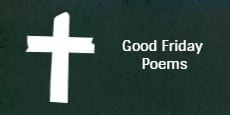 Good Friday Poems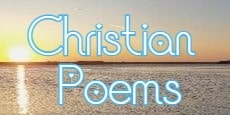 Christian Poems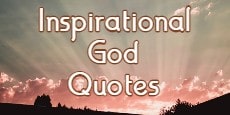 Inspirational God Quotes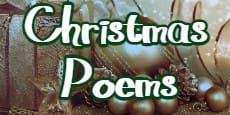 Christmas Poems
Short Poems
|
Poems
|
Famous Poems
|
Quotes
|
About Us
|
Contact Us
|