6 Valentine Poems For Friends
Send a poem on Valentines day to let your friends know how much you appreciate their friendship and the difference they make in your life.

Friendship is one of the most important relationships we have in our lives, and a heartfelt Valentine poem can be the perfect way to express your affection to those special friends who mean so much to you.


Valentines Day Poems  /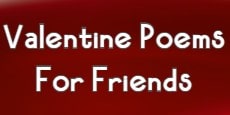 Forever Friends
Poet: Catherine Pulsifer

My heart is so full of joy and love,
I'm blessed to have a friend like you.
You're dependable and funny too,
Your caring always shows through.

From silly jokes to heartfelt talks,
You bring an abundance of happiness and smiles;
  How can I not fully express my thanks?
You're a friend who has got style.

No amount of words could ever truly describe,
Just how much you mean to me
But this poem I hope shows you how much I care,
Happy Valentines's day, forever friends we will be.




Friendship Poems



A Day of Fun
Poet: Catherine Pulsifer

On this day of love on Valentine's,
No cards we will not send.
Let's have laughter and silly jokes
A time for fun with you, my friend!

We don't need cards and candy treats,
There are various ways we can greet.
Smiles, hugs, and more from heart to soul,
Oh, a day that will be sweet.

Celebrate our friendship, may it never go away,
And make way for a great Valentines Day!
Friends like you make each day great
Happy Valentines Day, I say!




Thinking Of You Poems



A Hectic Day
Poet: Catherine Pulsifer

My day has been hectic, and the time I lack,
So I thought I'd send a text instead of a card, how's that!
For Valentine's Day, I wanted to spread a smile
Nothing rude or smutty, nothing juvenile.

On this special occasion, I have a few words
To take you through the day and onwards,
Happy Valentine's Day let your smile be seen
From your friend who is keen!




One Of A Kind
Poet: Catherine Pulsifer

Filled with unconditional love,
Our friendship remains dear,
We've shared so many moments
My friend, you always know when to cheer.

You understand me wholly and
Embrace the things I do,
From your kind words of wisdom
To being my buddy too!

Your encouragement is truly
An essential part of me,
My day is instantly brighter
When I know you'll see.

Laughter, adventure, and fun times
We always make sure to find,
Happy Valentine's Day my friend -
Appreciate you, you're one of a kind.




Appreciation Poems



Make My World Go Round
Poet: Catherine Pulsifer

On this Valentine's day
I just want to say:
Friends make the world go round.
Friends that understand and will always be around.

Love may fill us with pleasure and delight,
But friendship is an unending source of light.
So on Valentines Day, I want to say
You help make my world go round, Happy Valentine's Day!




Valentines Quotes For Friendship



Roses For My Friend
Poet: Catherine Pulsifer, © 2017

Roses are red, violets are blue
Friends like you are far and few.
Over the years the laughter we have shared
And the things we've done where others would not dare.

I appreciate you, my friend
Buddies we will be to the end.
Wishing you a wonderful Valentine's Day
And happiness in every way!
More Valentines Day Poems to Share
Related Poems & Quotes: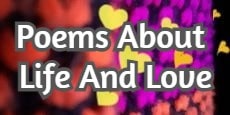 Poems About Life and Love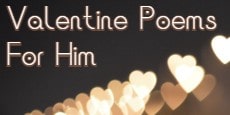 Valentine Poems For Him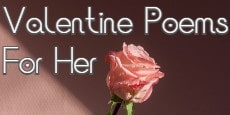 Valentine Poems For Her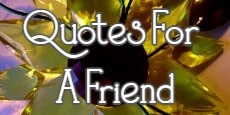 Quotes For A Friend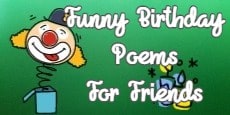 Funny Birthday Poems For Friends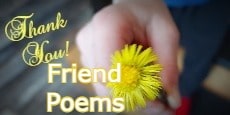 Thank You Friend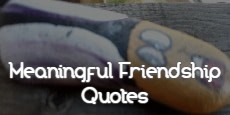 Meaningful Friendship Quotes
Featured Famous Poets:


Catherine Pulsifer

More Famous Poems

We hope you found a poem or a verse to share with your friends. Valentine's day is a good time to let our friends know how much they mean to us!


Short Poems & Quotes    |   About Us    |   Contact Us