10 Graduation Poems From Parents
Use one of our graduation poems from parents to help you express how proud and how honored you feel for this special milestone in your child's life. Graduation is a momentous occasion for both parents and their children. It marks the end of one chapter and the beginning of a new one.
As parents, we often find ourselves overwhelmed with pride and emotions as we watch our children cross the stage to receive their diplomas. These poems serve as a reminder of our unwavering love and support and offer words of wisdom and encouragement as our children embark on their journey toward adulthood.
Graduation Poems
   /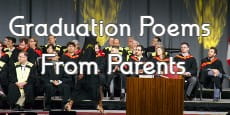 You've Earned This Day
Poet: Catherine Pulsifer

Congrats, you've earned this special day
Your hard work has finally paid
For so long you studied, and prepared
Uplifting yourself never scared.

As parents, we are so proud of the effort you've made
You did so well in all your grades.
Your goals have been met with skill and drive
And your future is wide open to thrive!




Graduation Poems For Daughter



First Day Of School
Poet: Catherine Pulsifer

Walking you to school on that first day
As you clutched your lunchbox in your hand
Your eyes wide with excitement and fear
We could never have imagined here we stand

Ready to witness the graduation of our child
Watching the young man you have become
We feel a mix of emotions so wild
Joy, pride, and sentiment all in one!

Every laugh has been joyous and tears shed sweetly
Now here you are, a star on this stage
We are so happy for your success
A new milestone in your path that you've paved.




Graduation Poems For Son



Hearts Filled With Love
Poet: Catherine Pulsifer

We remember the day you were born,
A precious gift from up above,
And now you're graduating with honors,
Our hearts are filled with boundless love.




Milestone of Your Graduation
Poet: Catherine Pulsifer

We watched as you grew up in front of our eyes,
From your first steps to your last goodbye.
Now we come together and it's time to celebrate,
The milestone of your graduation date.

We're filled with pride to witness this moment today,
The path that you chose has truly led the way.
Your courage and strength have brought you so far,
We know success will follow wherever you are.

The future is bright and our love is unconditional,
We'll be here for you whatever life's occasion.
As a graduate remember the hard work you put in,
And let it continue as a new chapter in life begins.




A New Chapter In Life Poem



We Are So Proud Of You
Poet: Catherine Pulsifer

We are so proud of you,
Our amazing child!
All the years and days leading up to this day
You have made us smile.

The teachers said you worked hard,
That you went the extra mile.
Your journey was filled with many hills,
But you persevered all the while.

A bright future lies before you
Shining like the sun in every way.
We are beyond ecstatic to say
Congratulations on your graduation day!




Graduation Poems for High School



As Parents We Proudly Watch
Poet: Catherine Pulsifer

We proudly watch you graduate,
Tests are over, teachers have evaluated.

Your hard work has paid off today,
You'll make the world brighter in every way.

We're so proud of all that you achieved,
Your future ahead is bright, that you can believe.




Graduation Sayings



We Are Thrilled For You
Poet: Catherine Pulsifer

Achievement and pride today thrilled we feel,
As you commence a brand new chapter in life.
You have made us so very proud, no doubt is real,
Hard work and dedication brought success quite bright.

Much joy for this day on which you graduate,
Your future looks so promising and so grand,
From here on it takes just sheer dedication and might,
To make the most of all opportunities on hand.

We will always be here to give love and support,
For you reaching this milestone we do celebrate.
Faith in dreams and success to you,
Are our wishes with you as you graduate!




Graduation Wishes For A Friend



Special Day
Poet: Catherine Pulsifer

Our minds are so full of pride and joy,
As we see you stand before us now.
The years have passed in blink-of-an-eye,
We can't deny how fast it went.

But look at all that you have done,
The milestones you have bravely reached!
We are proud to watch you fly away,
On this special day of graduation.




Poems Of Encouragement



A Parents Pride Can't Be Measured
Poet: Catherine Pulsifer

It's the day that we've all been waiting for;
Our pride can not be measured anymore.
These years have flown too quickly by,
Tonight you make us so proud and fly.

Your graduation cap and gown,
A celebration we think is justly found.
This milestone will remain in our hearts;
Memories cherished from the start.

Though the journey may be just begun,
We are behind you always - you are our sunshine!




Life Journey Poems



Your Dreams Have Come True
Poet: Catherine Pulsifer

This day of graduation, your dreams have come true;
You've worked so hard and reached success so true.
As parents, we saw you dreaming and willing;
Your efforts were such that future ones had no ceiling.

Today is the day all will applaud your toil;
We're so proud, for this moment was your own foil.
Go forth with pride and courage, may it unceasingly stay;
Your graduation is celebrated today!
More Graduation Poems
Related Poems & Quotes: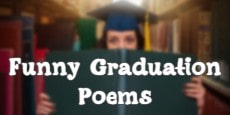 Funny Graduation Poems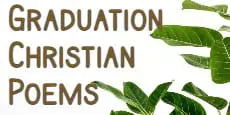 Graduation Christian Poems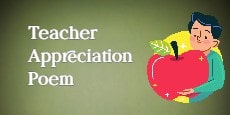 Teacher Appreciation Poems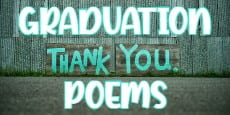 Graduation Thank You Poems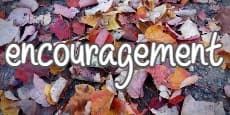 Encouragement Quotes
Featured Famous Poets:

Catherine Pulsifer
More Famous Poems
We hope as a parent you have found a poem to share with your child that expresses how proud you are of them!
Short Poems & Quotes
    |    
About Us
    |    
Contact Us