Friendship Poems
A collection of best friendship poems to share with her or him. These short poems are great to share with people with whom you have a closeness and affection for. Friendship is a blessing and we hope you find reflections of this in the poetry we feature.

The relationship we have with our friends is a unique one; with our friends, we share the excitement, trust, forgiveness, and joy. We experience happy times and unhappy times. But the one thing that is consistent with a friend is no matter what the situation they are there for you.

Over the years we have collected short poetry and many of our friends have given us great ones and in some cases written poems for us.





More Poems About Friendship
Fountain of Friendship
Poet: Hall L. Calhoun

Just a word of kindly greeting;
Just a thought of other's care;
Just a word of love repeating;
How it lifts the load that's there!

Just to know another's thinking;
Just to feel another's there;
Just to hope another's drinking;
At the fountain of friendship fair.

This it is that sets us feeling;
This it is that cheers the soul;
This it is that comes revealing,
What is friendship's real goal.

Let me then a kind word speak;
Let me cheer another's heart;
Let me joy for others seek
As in life I take my part.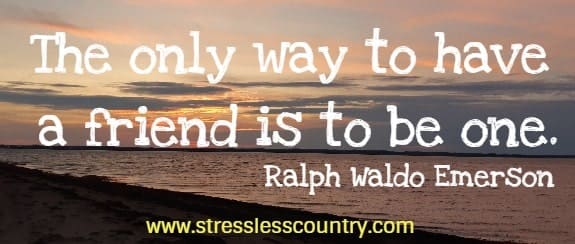 Friendship
Poet: Leonora Milliken Boss

We often meet in walks of life.
Those who are strange of face;
But they oftimes in passing,
Have left the faintest trace

Of something we can hardly name,
But, still, must own it's there;
A something that in passing,
Has left our lives more fair.

And may there not, in meeting here,
Within this forest grand,
A friendship been cemented,
A friendship that will stand.

We meet, we part, we know not how,
Or when again we'll meet.
But there is, in forest friendship,
A something rare and sweet.

And may it be in after years,
These days you'll each recall,
And linger then with fondness
On the crowning scene of all.

The forest; with its stately trees,
So large and straight and grand,
A monument to friendship,
For in unity they stand.

Not a chord that is not vibrant
With harmony supreme;
Take them ever for your guidance.
Then you'll know what friendship means.



A Life Treasure, A Friend
Poet: Catherine Pulsifer, © 2020

A life treasure to me
Is my old friend indeed
They have been around
While others have gone underground.

That old friend is dependable
There is no one comparable
Through good times and bad
During the happy and the sad.

Memories that will be with me
Of old friends and being happy
Cherished times we have shared
Always with love and care.

But we should not forget
Nor should we regret
Making new friends also
Start by saying hello.

As new friends become old friends
With time passing by, one tends
To realize that new or old
Friends are truly gold!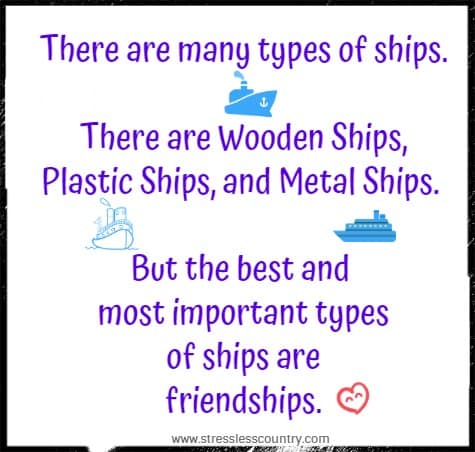 Loves You No Matter What
Poet: Catherine Pulsifer, © 2020

Who is that friend that loves you, no matters what
They would run through the mud, jump over a hut
Just to be with you
They love you, no matter what you do.

They say they are man's best friend
They will stand by your side to the end
They are always loyal and will protect you so
Doesn't matter if you are fast or slow.

So by now, you have figured out
And you may want to shout
A dog is man's best friend,
One who will stand with us to the end!


Around Your Heart
Poet: Greta Zwaan, ©2018

Friendship curls around your heart and joy replaces gloom,
It gives your life a sense of peace and calm.
It soothes the troubled mind where anxiety has ruled,
It comforts like a soothing, healing balm.

The curtain of despair that has threatened to devour
The very peace you tried so hard to find,
That has put your life on pause and subjected you to pain,
And has claimed each corner of your troubled mind.

Seems less painful when it's shared with a friend who knows your heart,
On whose shoulder you can shed your many tears.
Who will never reprimand and repeat what you have said,
Who will help to heal your hurts and deepest fears.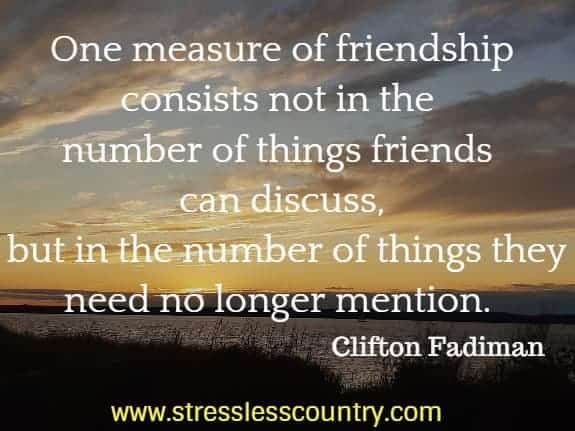 Love Us Best
Poet: C. C. Hassler

We may breast the waves of sorrow
That sometimes run mountain high,
See the hopes, we fondly cherish
Droop, and wither, fade and die
We may yearn for love and sympathy
To cheer us, as we go.
With weary footsteps over
Paths where thorns and roses grow,
But there's always this assurance
Soothes an aching, tired breast.
Friends that God has chosen for us,
Always seem to love us best.

Tis the little cares and worries.
That in life go hand in hand,
And the little slights and troubles
That are hardest to withstand.
But the little streams of pleasure,
Dancing onward to the sea,
Make the life of all worth living
Even in adversity,
For the friendly hands that often
In our own are fondly pressed,
Made us sure that of all others,
They're the ones that love us best.

Tis the little deeds of kindness
That we show to others here,
That shall bear the richest fruitage
When the harvest shall appear.
For the gentle word of sympathy
That cheers us on the way.
Makes the path thro' life seem brighter.
Helps to drive the clouds away.
And when life's bright rays are fading,
Like the sunset in the west,
Friends we meet in birthday greetings,
Always seem to love us best.



Thank You My Friend
Poet: Catherine Pulsifer, © 2020

I don't say it often enough
Maybe because I think I'm tough
But this thank you is long overdue
You are a great friend and I appreciate you!

We have had some wonderful times
Times I wouldn't trade for a million dimes
And then there have been times that are challenging too
But I could always depend on you.

So, my friend, I just want to say
Thank you, in every way
For being my friend each and every day
You are the best, you're more than okay!


Welcome My Friend
Poet: Unknown

The world is filled
With all too few
Wonderful people
Like YOU!

My door is always open
You are always welcome here
Our friendship is golden
You, my friend, are so dear!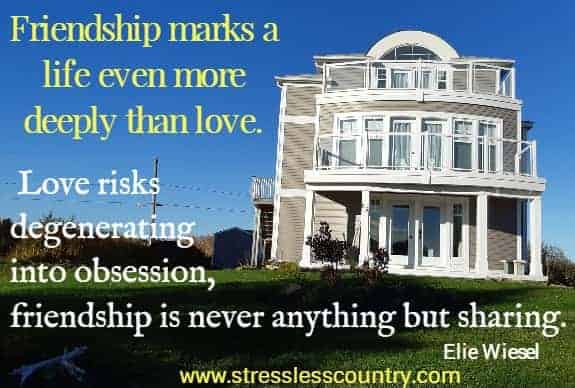 Friendship
Poet: Unknown

It is my joy in life to find
At every turning of the road,
The strong arms of a comrade kind.
To help me onward with my load;
And since I have no gold to give.
And love alone must make amends,
My only prayer is while I live, —
God make me worthy of my friends.



How Blessed I Am
Poet: Catherine Pulsifer, © 2020

Don't think a day goes by
When I stop and realize
How blessed I am
To have a friend like you

I appreciate your kindness
Your listening ear
When I tell you of my fears
You listen, you hear.

Appreciation for another
Especially like you, no other
Thanks my friend for always being there
Appreciation I do share!




Friendship is a gift in life, treasure it! Friends new and old can influence and impact us in positive ways. We hope this poetry expresses your thoughts for your friends and that you will share them with your friends.


More Poems to Inspire and Encourage


Short Poems | Meaningful Friendship Quotes | Quotes | About Us | Contact Us |