A Letter From Heaven
Be comforted by a letter from heaven - poems written with heaven in mind and thoughts of how a person may feel being in heaven and sending a message back to their loved ones. We are sad and mourn when we lose someone but we must always remember that in heaven there are no more tears. As God promised in Revelation 21:4: "He will wipe every tear from their eyes. There will be no more death or mourning or crying or pain, for the old order of things has passed away."
So when we think of our loved ones in Heaven they are truly in a much better place. However, that does not stop us from feeling sad, from having a hole in our heart. Let these poems give you thoughts of comfort.
Short Poems
   /  
Funeral Poems
   /   A Letter From Heaven
From Heaven
Poet: Catherine Pulsifer

I am sending you this letter
From a place that is better
Heaven is so peaceful
I am so grateful.

But just remember my dear
Be happy no more tears
I know you miss me
But live your life and see

Time goes so fast
Don't waste it being downcast
Be happy for the times we had
Don't waste your days by being sad.

We will see each other again
And for eternity we will remain
So fulfill your purpose on the earth
And you will find in heaven a rebirth!





Keep Believing
Poet: Catherine Pulsifer

Keep believing cause it is true
Jesus said, "I am the way and the truth and the life.
No one comes to the Father except through me."
What a promise, don't be blue.

We will reunite again, please believe
And, oh what a joyous day, just wait and see!
Quickly time goes by, don't waste your years
Smile when you think of me, please no tears.

Even though we are temporarily apart
I will always be in your heart
I will watch over you
Be happy in all you do!





Fan With Bright Wings
Poet: Eloise Hardy Thatcher

From all wilt thou part in joy, not in sorrow -
Oh! light be thy heart on thy bridal tomorrow.

And now in that home at morn and at even,
When swells the glad song of thanksgiving to Heaven,

One voice will be mute, one sweet song unspoken,
One string of the lute, one silver chord broken.

Thy place at the board - thy seat by the fire -
The duties of love to thy fond-hearted sire -

Thy sisters so dear, thy kind, loving brothers,
Thou'rt leaving them all, for thy heart is another's!

Oh, truly and well may he cherish and love thee -
May Hope's sunny spell shine ever above thee!

May Memorys chain thrown brightly around thee.
Oft bring thee again to the home where he found thee.

And when comes the spring with its sunshine and flowers
Again may'st thou sing in thine own woodland bowers.

From thy casement again in the soft hours of even
May'st thou gaze on die stars shining ever in Heaven.

Through the whispering grove, the lake and the river.
Again may'st thou rove as joyous as ever.

Thou hast listened the spell of the woodland and water
They have whispered farewell to their loveliest daughter.

But with thee I'll go through joy and through sorrow.
And fan with bright wings every cloud from tomorrow.




Plant A Tree
Poet: Kate Summers

Plant a tree and watch it grow
It will remind you how I love you so
Although we are apart
Memories you have will never part.

Let the little tree remind you
I'm in heaven watching over you
So please don't be blue
Remember all the happy times too.

The tree is a symbol of life
Good times and times of strife
I send this letter from heaven for you
A place that is beautiful and true.

So as the wind blows through the tree
Remember that I am now free
The day will come when together again
But you have a purpose on earth that is not the end.




Letter From Heaven
Poet: Ruth Ann Mahaffey

To my dearest family, some things I'd like to say...
but first of all, to let you know, that I arrived okay.
I'm writing this from heaven.
Here I dwell with God above.
Here, there's no more tears of sadness;
here is just eternal love.....


More Funeral Poems to Inspire & Motivate
Related Short Poems & Quotes You May Also Like: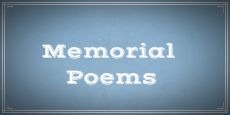 Memorial Poems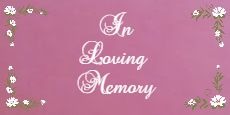 In Loving Memory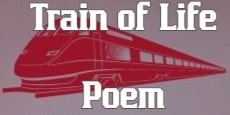 Train Of Life Poem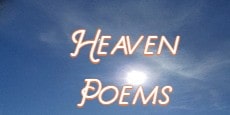 Heaven Poems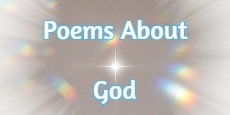 Poems About God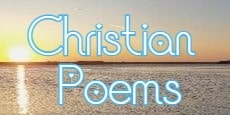 Christian Poems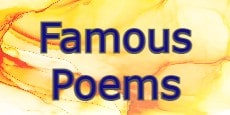 Famous Poems
Short Poems
    |    
All Poems
    |    
Quotes
    |    
About Us
    |    
Contact Us
    |