11 Memorial Poems
It is difficult to find the right words to say when you experience the loss of someone. Let these memorial poems written by Eloise A. Skimings express your thoughts. Eloise wrote these for specific people but the verses are ones that can be used at a funeral or a memorial service. May the verses express your feelings at this sad time but may they also give you hope that you will see your loved one again.
Short Poems
   /  
Famous Poems
   /  
Eloise A. Skimings Poems
   /  Memorial Poems -
related Funeral Poems
Memorial Poems
Poet: Eloise A. Skimings


At the break of day she was called,
Called by her duty and called by her God;
Both she obey'd, for the Master
Called her from the path she so nobly trod.
~ ~ ~ ~ ~




Just before midnight came the summons,
"Christ wants thee for His angelic band,
For hast thou faithfully done thy work,
Come now with me to the better land."

Why should we weep when the rose is pulled?
If left it would die upon the tree;
We want its fragrance, and break the stem.
So God took him from earth and thee.

Weep not; he's safe on the golden shore;
Temptation cannot sully his heart.
Weep not; Christ will thy wounded soul heal
And to thee his great blessings impart.
~ ~ ~ ~ ~




My pearl, my darling is gone.
With her lovely eyes of jet;
I lov'd her so fondly, too,
Her memory clings to me yet.

I cannot forget her, though
She was but a stranger's child.
I loved her innocent joy,
Like a young gazelle so wild.

She is happy, precious pearl,
In the circlet of gems above;
No storm to chill her fond heart
In her home of heavenly love.
~ ~ ~ ~ ~




Awake unto righteousness,
Not idly dreaming;
A loving wife and mother
With hope's rays streaming
From eyes, whose modest beauty
Told of the soul within,
Told of the faith and homage
That kept her free from sin.

Mourn not - her prayer was heard
That her daughter's face
A woman's soul would illumine
With a heaven born grace;
So weep not, christian friends,
With flowers deck her grave,
To bloom among the grasses
While o'er her tomb they wave.
~ ~ ~ ~ ~




In peace let him rent
In the mercy of his God,
Whilst thou feel'st the chastening rod,
Whilst thou weepest o'er the sod,
God knoweth best.

In peace let him rest;
His life on earth is run.
His earthly task is done.
Toil's golden crown is won;
God knoweth best.

In peace let him rest;
The Brotherhood will mourn.
Thy heart with grief is torn;
He's safe beyond the bourne,
God knoweth best.

In peace let him rest;
In blissful realms above,
The home of Heavenly love,
He sees the treasure trove.
God knoweth best.
~ ~ ~ ~ ~




loss of  a Husband
Kind friend, O bear awhile the warfare of this life,
Now a widowed mother - once a happy wife;
Thy loving husband needs not now thy tender care,
In a world of glory he waits thy coming there.

His works were works of love, in our land;
His words were words of truth, on India's coral strand;
But now his labor's o'er, his sands of life have pass'd,
And sorrow o'er his happy home its clouds have cast.

But rejoice, widow'd mother, be happy I pray.
Love will surround thee and illumine the way;
When the snow flakes fall upon his new made grave
Remember his bravery, and be thou brave.
~ ~ ~ ~ ~




loss of a Child
The pretty, tiny, dimpled hands.
Are closed on earth for ave;
The ruby lips and pearly teeth
Are covered with the clay.

But the tiny human soul,
That looked from eyes of blue,
Has entered now the heav'nly goal.
And beams with love on you.
~ ~ ~ ~ ~




loss of a Son
How I miss thee, my first born, my well beloved son,
And I'll try on bended knees to say, "Thy will be done,"
Every morn and night, until my race on earth is run -
God knoweth best.

The birds are caroling gaily, o'er thy new made grave;
Sweet flow'rs are shedding their fragrance o'er thy heart so brave;
'Mong the trees the breezes play, as if thy love they crave,
While thou'rt at rest.

Thou art happy in thy home by the golden river.
Pouring forth thy praises to the Heavenly Giver
Of celestial and terrestrial joy, who sends Death's quiver
To mortal breast.

There we will meet again, to dwell in rapturous joy
With Cherubim and Seraphim, will sing, my dearest boy,
Where no stain of sin, or tarnish of earth's alloy,
Can mar thy crest.
~ ~ ~ ~ ~




loss of a Father
Thy father has gone to the land of rest.
On his grave shines the August sun,
A molten sea of gold, a fitting crest
For the Christian prize he has won.
Requiescat in pace.

Weep not; his spirit rejoices above,
Earth's battles for him have no care,
But ye, for whom he chensh'd untold love.
Daily breathe for his soul this pray'r,
Requiescat in pace.
~ ~ ~ ~ ~




loss of a Mother
Thy sainted mother has found rest
Upon her Savior's loving breast;
She has only gone before.
Her pain has ceas'd, her spirit's free,
Her joy is for eternity
Upon the heavenly shore.

Her faith was strong, her love sincere;
Her children, to her heart, more dear
Than gold from Afric's sands,
Her voice so sweet, in praise oft heard,
Her life so pure, God's holy word
Her well obey'd command.

"I will not forsake thee," she said
To lov'd ones 'round her dyin' bed,
"Nor leave thee," firm in truth,
Firm in salvation's holy name.
To love her God, her highest aim.
The God she lov'd in youth.

Weep not, lov'd ones, God in Heaven
Knew, her earthly love was given
To him; her time had come,
Her strength; had gone, her spirit cried
To be with the lamb, the Crucified,
Her earthly race, was run.
~ ~ ~ ~ ~




loss of a parents
Gently they laid her to rest
By the grave of him who lov'd her in life;
There they lie, free from sorrow,
The kind loving husband, the faithful wife.

Mourn not, daughters of their love,
For they are safe on the bright golden shore;
God was their refuge, their strength,
In joy have they met, their parting is o'er.

Sweet May chimes, may ye each year
Bring a message of love from the starry skies:
And may sweet Mayflowers bloom
And birds sing o'er the grave where thy parents lie.
More Eloise A. Skimings Poems to Inspire & Motivate
Related Short Poems & Quotes You May Also Like: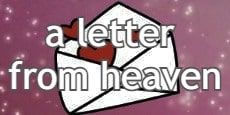 A Letter From Heaven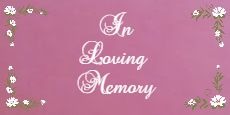 In Loving Memory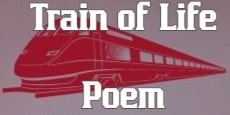 Train Of Life Poem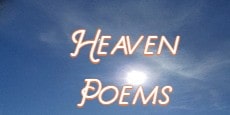 Heaven Poems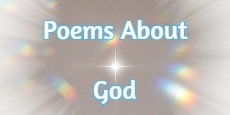 Poems About God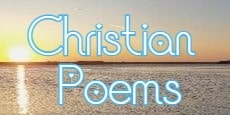 Christian Poems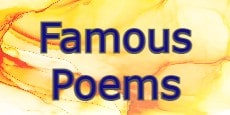 Famous Poems
Short Poems
    |    
All Poems
    |    
Quotes
    |    
About Us
    |    
Contact Us
    |