Words For A Wonderful Mother
There are some words to describe mother - especially a wonderful Mother. Sometimes it is hard to find the right words to tell your Mother how wonderful she is to you. The verses here describe many feelings of what a mother is, but what comes through loud and clear is the love and respect for Mom.

Enjoy the words in these poems, not just on Mother's Day, but throughout the year; send a poem to thank your Mom for being who she is. Use these words to thank her, let her know you are thinking of her, share our poems about how she is a wonderful Mother.

Short Poems   /   Mothers Day Poems   /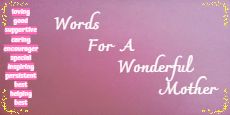 - related: Mothers Day Messages
Wonderful You Are
Poet: Julie Hebert, © 2011

Mom, you'll always be,
Someone special to me.

Someone who'd come on home,
So I wouldn't have to be alone.

I always had what I need,
I never had to plead.

You were always on my side,
And did so with great pride.




My Inspiration
Poet: Julie Hebert, © 2011

To my mother, my inspiration,
How do I adore you.
You've never gone, always held on,
Kept our family together like glue.

We've had our ups, our downs too,
But we've always come out in the end.
My relationship with you has pretty much been great too,
And you've always been like a friend.

One day I hope to be a mother like you,
One who will always be counted on.
They will always know, that I will never go,
And I will always be ready for their opinion.

So I'd like to say, at the end of the day,
Thanks for being so great.
I've learned so much, and will always be such,
A good person with all of your traits.




Words For Mom
Poet: Julie Hebert, © 2011

I've watched you,
Hear you,
learned from you
Want to be you.

Loved you,
Hugged you,
Kissed you,
Always missed you.

Never hurt you,
Never wanted to,
Be away from you,
Cause you're you.

Your love,
Your hugs,
Your kisses
Your misses,
Have made me out to be the person I am today.




Mothers Have Many Names
Poet: Julie Hebert, © 2011

A mom has many names,
At first, it starts with mama.
This stage of life is wonderful,
But is full of lots of drama.

Then shortly after that,
Mama becomes mommy.
This is when life gets real busy,
And we become very chummy.

When mommy is replaced,
Maturity is usually why.
Teenagers don't call mommy,
But Mom when they're nearby.

Mother is also used,
When getting the point across.
It's the same as us using middle names,
When we're telling them who's the boss.

And Maaaa will be used quite often,
When sucking up is a need.
Money here, a drive there,
Is often wanted with speed.

But whichever name you are called,
Mommy, mom, mama, maaa or mother.
Know they all have the same meaning,
And they wouldn't trade you for any other.




No Words Can Say
Poet: Catherine Pulsifer

No words can express
Nor can any words address
How I feel about you
For who you are and what you do.
No matter what I say or do
The words can't say how much I thank you.

So, Mom I just want to say
I love you each and every day
Thank you for your support and love
Each day I thank God above
For giving me a Mom like you
You're the best, that is so true!




A Toast To Mother
Poet: Fred Emerson Brooks

I toast the mother with the hallowed features,
Most blessed one of all created creatures!
What man achieves he owes to woman's care -
A sweet wife's love or saintly mother's prayer.
        More Mothers Day Poems to Share
Related Short Poems & Quotes You May Also Like: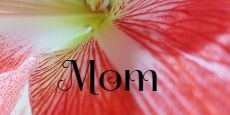 Mom Poems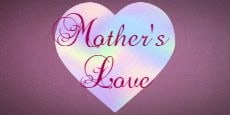 A Mother's Love Poem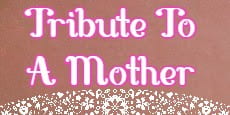 A Tribute To A Mother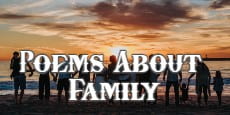 Poems About Family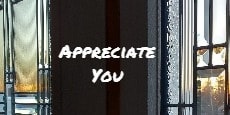 Appreciation Quotes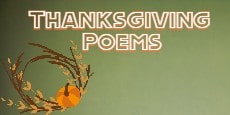 Thanksgiving Poems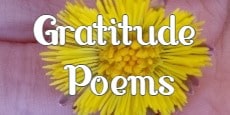 Gratitude Poems


Short Poems    |     All Poems    |     Quotes     |     About Us    |     Contact Us    |