Worry Less Smile More
A poem to remind you to worry less and smile more. The Town of Don't You Worry is a town we should all live in.

While this poem is cute, it is one that has wisdom throughout it. Share it with someone who may worry too much and needs a smile!

Also, be motivated not to worry by our collection of poems about smiling more and worrying less. As Kenneth Branagh said, "Lighten up, just enjoy life, smile more, laugh more, and don't get so worked up about things."

Short Poems   /   Poems Of Encouragement    /   Smile Poems   /   Worry Less Smile More


The Town of Don't You Worry
Poet: L. J. Bartlett

There's a town called Don't-You-Worry,
On the banks of River Smile,
Where the Cheer-Up and Be-Happy,
Blossoms sweetly all the while.
Where the Never-Grumble flower,
Blooms beside the fragrant Try,
And the Never-Give-Up and Patience
Point their faces lo the sky.


In the Valley of Contentment,
In the province of I-will,
You will find this lovely city,
At the foot of No-Fret hill,
There are thoroughfares delightful
In this very charming town,
And on every side are shade trees
Named the Very-Seldom-Frown.


Rustic benches, quite enticing,
You'll find scattered here and there;
And to each a vine is clinging
Called the Frequent-Emest Prayer.
Everybody there is happy.
And is singing all the while,
In the town of Don't You Worry,
On the banks of River Smile.




Worry And Fret
Poet: Unknown

Worry and Fret were two little men
That knocked at my door again and again.
"O pray let us in, but to tarry a night,
And we will be off with the dawning of light."
At last, moved to pity, I opened the door
To shelter these travelers, hungry and poor;
But when on the morrow I bade them "Adieu."
They said, quite unmoved, "We'll tarry with you."
And, deaf to entreaty and callous to threat.
These troublesome guests abide with me yet.




You're Crazy
by Lana M.H. Wilder

Smile.
Give Earth the biggest smile you've got.
See every glimmer of light in the scariest, darkest sky.
And when people think you're crazy,
Then you know you've accomplished something
Very few dare to try.




More
by Roy T. Bennett, The Light in the Heart

More smiling, less worrying.
More compassion, less judgment.
More blessed, less stressed.
More love, less hate.




A Smile And A Frown
Poet: Emma C. Dowd

Only a frown! Yet it pressed a sting
Into the day which had been so glad;
The red rose turned to a scentless thing:
The bird-song ceased with discordant ring;
And a heart was heavy and sad.

Only a smile! yet it cast a spell
Over the sky which had been so gray;
The rain made music wherever it fell;
The wind sang the song of the marriage-bell,
And a heart was light and gay.
More Smile Poems to Encourage and Inspire
Related Short Poems & Quotes You May Also Like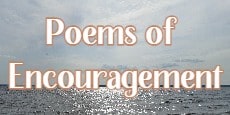 Poems of Encouragement
Poems About Worry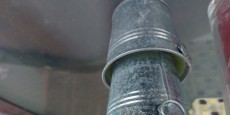 Many Troubles In My Time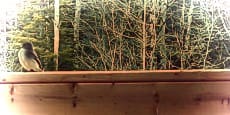 Live For Today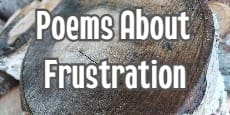 Poems About Frustration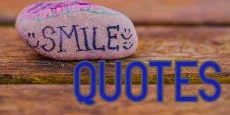 Smile Quotes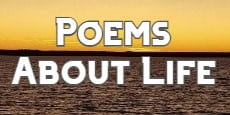 Poems About Life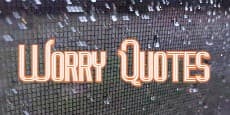 Worry Quotes
   Does It Really Matter


Short Poems    |     All Poems    |     Quotes     |     About Us    |     Contact Us    |