Heaven Poems
Heaven is not a fantasy tale. Heaven is real. Reflect on these heavenly poems as you think about that glorious place. A place where there is no more pain, no more tears.

Understand that you can't enter into heaven with unforgiven sin and without true faith in Jesus Christ. One of our these poems reflects this truism. These inspirational Christian poems are worth reflection.

The following Christian poems speaks directly about overcoming sin in your life, and in this world, in order to reach heaven, it is clear that sin must be eradicated and this only occurs when one is made righteous through belief in Jesus Christ.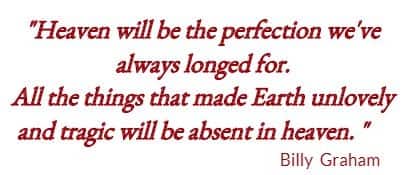 Preparing For Heaven
Poet: Greta Zwaan © 2008

The knob on the door to heaven extends to one side alone,
It's a place of great exaltation with God seated on the throne.
No need for a knob on the inside, it's a home where all long to go,
Where great joys are never ending and praises ring to and fro.

The key that lets one enter cannot be bought with gold,
No funds or jewels or empires; this key will not be sold.
No power, prestige or position, not tittles or honour or fame,
It's the wonderful gift of salvation, purchased with love in Christ's name.

It's the sacrifice humans can't offer, no commitment we make can atone;
For sin has tainted our image, it's Jesus whose holy, alone.
And through God's great act of mercy, forgiving our failures and sin,
Can we pass through that door of salvation, through Christ we're allowed to come in.

Be assured there's no other entrance, though many have tried on their own,
The efforts of man are all futile, as Scripture so clearly has shown.
The call to the lost is, "Come hither, earthly belongings are vain,"
Rise to the plea that's extended, it may not be offered again.

Many are those who will falter, leaving their fate to the last,
Forgetting that time's of the essence, the dye to their future is cast.
Show God that you are responding, cast aside all your earthly cares,
Prepare for your journey to heaven where all of Christ's blessings you'll share.



An Appeal To Heaven
I don't want to live here in this body anymore,
If I sit or lie or stand, everything is sore.
I thought that aging was a time to laugh, a time to reminisce,
Recalling all the years with joy, the challenges, the bliss...
Read the entire poem, An Appeal To Heaven



Finding Blessings
Poet: Greta Zwaan © 2010

I want to be a tool in the hands of the Master,
I want to serve where e'er He desires.
I want to be pliable, ready for action,
Draw others to Him as the Spirit inspires.

I receive blessings, more than abundant,
I have so much to be thankful for;
I want to repay some of God's goodness,
My great Creator whom I adore.

What can I offer? How can I please Him?
What can I bring that will cause Him delight?
He is the owner of all my possessions,
He is the ruler o'er the day and the night.

He has no need of whatever I bring Him,
All of my possessions He already claims.
It's my submission in line with His guidance,
Walking the walk as He constantly trains.

Daily preparing my journey to heaven,
Closely observing the road I must take,
Vigilant, wary, always responding,
Cautiously searching, alert for my sake.

All He desires is my perseverance,
Total submission to what He requests,
Fully subjected to His complete guidance,
My faith will grow strong, I'll be richly blessed.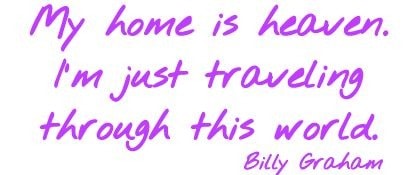 More Christian Poems





Short Poems | Poems | Quotes | About Us | Contact Us |