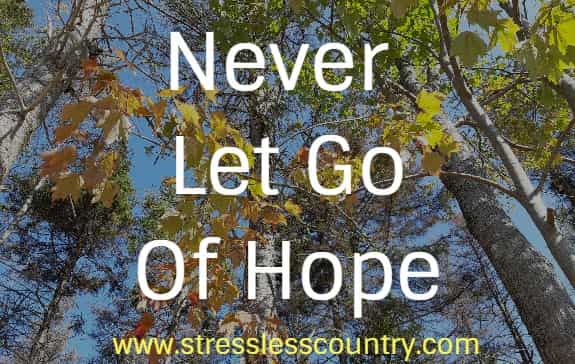 Never Let Go of Hope
Poet: Jancarl Campi

One day
you will see
that it all
has finally come together.

What you have
always wished for
has finally come to be.

You will look back
and laugh at what has passed
and you will ask yourself,
"How did I get through all of that?"

Just
never let go of hope.
Just
never quit dreaming.
And
never let love
depart from your life.


Let this poem remind you to never lose hope, to never adopt the pessimist point of view! We all have a choice in life, pick an optimistic point of view and always have confidence that changes or circumstances will improve.
The Pessimist
Poem written by an Unknown Poet

The pessimist's a cheerless man;
To him the world's a place
Of anxious thoughts and clouds and gloom;
Smiles visit not his face.

Though brightest sunshine floods the earth,
And flowers are all ablow,
He spreads depression where he can
By dismal tales of woe.

The pessimist's a hopeless man,
He's full of doubt and fear;
No radian visions come to him
Of glad days drawing near.

The pessimist's a joyless man,
He finds no sweet delight
In making this a happier world,
In fighting for the right

He views the future with alarm
He sees no light ahead;
Most wretched of all men is he,
Because his hope is dead.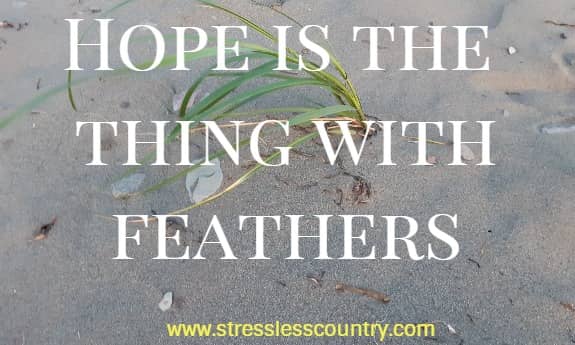 Hope Is The Thing With Feathers
A Famous Poem by Emily Dickinson

"Hope" is the thing with feathers -
That perches in the soul -
And sings the tune without the words -
And never stops - at all -

And sweetest - in the Gale - is heard -
And sore must be the storm -
That could abash the little Bird
That kept so many warm -

I've heard it in the chillest land -
And on the strangest Sea -
Yet - never - in Extremity,
It asked a crumb - of me.



Quotes about Hope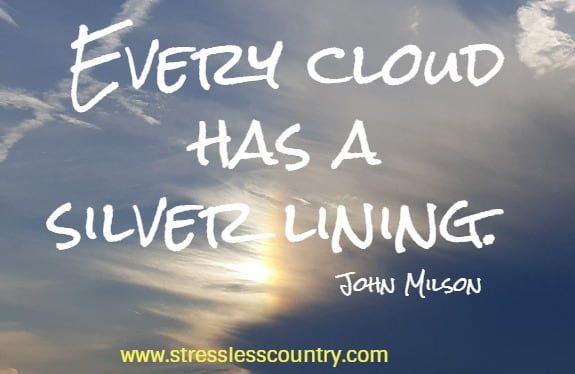 There is no medicine like hope, no incentive so great, and no tonic so powerful as expectation of something tomorrow.
O. S. Marden
Hope Quotes


Difficult times are necessary, for they are a yardstick by which we measure how good life can be.
Donald Neviaser, The Inner View
Difficult Times


When you say a situation or a person is hopeless, you are slamming the door in the face of God.
Charles L. Allen
Christian Poems


Bizarrely, we often end up running around doing things that we hope will make us happy in the future but forget to stop and enjoy happiness in the now. In reality, the now moment is the only time that you will ever have to be happy!
Jem Friar, The Gratitude Attitude
Good Morning Poems


When you lose hope, you lose your dreams, your ambition, your future. Remember, this to shall pass.
Catherine Pulsifer
Don't Quit Poem


Hang on to your hat. Hang on to your hope.
And wind the clock, for tomorrow is another day.
E.B. White
Cute Quotes


You must not lose faith in humanity. Humanity is an ocean; if a few drops of the ocean are dirty, the ocean does not become dirty.
Mahatma Gandhi
Poems of Encouragement