8 October Poems
Find inspiring thoughts in these October poems to help you look forward to this month. October is the month in a season of beauty and harvest. The Poet's express their thoughts on what this tenth month of the year means to them. We hope you find the ones that encourage you to see the beauty that surrounds you during this season!
Short Poems
   /  
Poems About The Seasons
   /  October Poems
October
Poet: Edgar A Guest

Days are gettin' shorter an' the air a keener snap;
Apples now are droppin' into Mother Nature's lap;
The mist at dusk is risin' over valley, marsh an' fen
An' it's just as plain as sunshine, winter's comin' on again.

The turkeys now are struttin' round the old farmhouse once more;
They are done with all their nestin', and their hatchin' days are o'er;
Now the farmer's cuttin' fodder for the silo towerin' high
An' he's frettin' an' complainin' 'cause the corn's a bit too dry.

But the air is mighty peaceful an' the scene is good to see,
An' there's somethin' in October that stirs deep inside o' me;
An' I just can't help believin' in a God above us, when
Everything is ripe for harvest and the frost is back again.




October
Poet: Eloise A. Skimings

The flowers are drooping one by one,
The wheat is garner'd, the work is done,
The vines are wither'd, their race is run,
October.

The waves are angry on Huron's breast,
The song birds have flown to homes of vest,
The trees in crimson and gold are drest.
October.

The summer light is waning fast,
Tlie sultry winds become a blast,
The autumn frost a blight has cast,
October.

Let us then work for a home above,
A haven of everlasting love,
Where truth will find the treasure trove,
October.




October - What Can Compare
Poet: Sterling Brannen

October is a pleasant time;
The foliage is so sublime,
And there's a briskness in the air
What with October can compare?

Though fainter are the solar glints,
Thought fainter, too, the floral tints,
Though month-end finds the trees quite bare,
What with October can compare?

In town and country, forest, field,
Is garnered kindly Nature's yield.
The harvest urges thankful prayer.
What with October can compare?




October
Poet: Lillian E Curtis

Joyous, sunny days, so bright and clear,
But, oh, how short a time they last!
For ere we dream their close is near,
Summer has joined the past:
While we rush on, nor dream that summer's done,
We're greeted. by the rays of autumnal sun.

Swiftly the days have glided by,
That have passed beyond recalling,
Withered and blighted the flowerets lie,
The autumn leaves are falling;
And over many a gorgeous Nature-painted scene,
October's gold and amber stream.




When The Leaves Are Turning Brown
Poet: Elizabeth Akers Allen

Never is my heart so gay
In the budding month of May,
Never does it beat a tune
Half so sweet in bloomy June,
Never knows such happiness
As on such a day as this,
When October dons her crown,
And the leaves are turning brown.

Breathe, sweet children, soft regrets
For the vanished violets;
Sing, young lovers, the delights
Of the golden summer nights;
Never in the sunnier hours
On my way such radiance showers
As from heaven falls softly down,
When the leaves are turning brown.

Braid your girdles, fresh and gay,
Children, in the bloom of May;
Twist your chaplets in young June,
Maidens, — they will fade full soon;
Twine ripe roses, July-red,
Lovers, for the dear one's head;
I will weave my richer crown
When the leaves are turning brown




October
Poet: Paul Laurence Dunbar

October is the treasurer of the year,
And all the months pay bounty to her store;
The fields and orchards still their tribute bear,
And fill her brimming coffers more and more.

But she, with youthful lavishness,
Spends all her wealth in gaudy dress,
And decks herself in garments bold
Of scarlet, purple, red, and gold.

She heedeth not how swift the hours fly,
But smiles and sings her happy life along;
She only sees above a shining sky;
She only hears the breezes' voice in song.

Her garments trail the woodlands through,
And gather pearls of early dew
That sparkle, till the roguish Sun
Creeps up and steals them every one.

But what cares she that jewels should be lost,
When all of Nature's bounteous wealth is hers?
Though princely fortunes may have been their cost,
Not one regret her calm demeanor stirs.

Whole-hearted, happy, careless, free,
She lives her life out joyously,
Nor cares when Frost stalks o'er her way
And turns her auburn locks to gray.




The Tenth Month
Poet: Catherine Pulsifer, © 2020

October, the tenth month of the year
Some hate it, others think it's dear
The heat of the summer is done
In the sky sets high the sun.

But we know what is coming next
October's coolness puts it in context
Winter will soon be upon us
But enjoy the fall without fuss.

The colors of October bring
Beauty to the trees and things
The sunsets against the trees at night
Shine the most beautiful light

October is the month of harvest
We pray and hope for the largest
We give thanks to God above
A time of year to feel His love.





October's Bright Blue Weather
by Helen Hunt Jackson

O sun and skies and clouds of June
And flowers of June together,
Ye cannot rival for one hour
October's bright blue weather;

When loud the bumblebee makes haste,
Belated, thriftless vagrant,
And goldenrod is dying fast,
And lanes with grapes are fragrant;

When gentians roll their fringes tight,
To save them for the morning,
And chestnuts fall from satin burs
Without a sound of warning;

When on the ground red apples lie
In piles like jewels shining,
And redder still on old stone walls
Are leaves of woodbine twining;

When all the lovely wayside things
Their white-winged seeds are sowing,
And in the fields, still green and fair,
Late aftermaths are growing;

When springs run low, and on the brooks,
In idle, golden freighting,
Bright leaves sink noiseless in the hush
Of woods, for winter waiting;

When comrades seek sweet country haunt
By twos and twos together,
And count like misers hour by hour
October's bright blue weather.

O sun and skies and flowers of June,
Count all your boasts together,
Love loveth best of all the year
October's bright blue weather.

        More Poems About The Seasons to Inspire
You May Also Like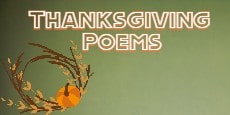 Thanksgiving Poems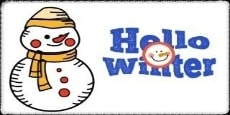 Winter Poems For Kids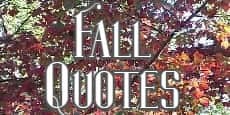 Fall Quotes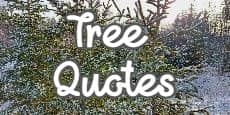 Tree Quotes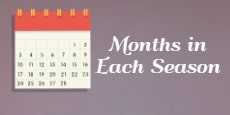 Months In Each Season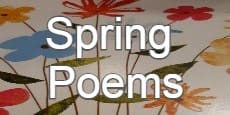 Spring Poems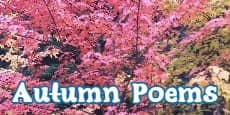 Autumn Poems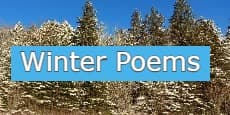 Winter Poems
Short Poems
    |    
Poems
    |    
Famous Poems from Famous Poets
    |    
Quotes
    |    
About Us
    |    
Contact Us
    |