Month Poems
Enjoy these short poems which discuss the months in each season. Every month brings with it a uniqueness to the time of year.
Short Poems
   /  
Poems About The Seasons
   /   Month Poems
The Months
Poet: Sara Coleridge

January brings the snow,
Makes our feet and fingers glow;

February brings the rain,
Thaws the frozen lake again;

March brings breezes loud and shrill,
Stirs the dancing daffodil;

April brings the primrose sweet,
Scatters daisies at our feet;

May brings flocks of pretty lambs,
Skipping by their fleecy dams;

June brings tulips, lilies, roses,
Fills the children's hands with posies;

Hot July brings cooling showers,
Apricots and gilliflowers;

August brings the sheaves of corn,
Then the harvest home is borne;

Warm September brings the fruit, —
Sportsmen then begin to shoot;

Fresh October brings the pheasant, —
Then to gather nuts is pleasant;

Dull November brings the blast, —
Then the leaves are whirling fast;

Chill December brings the sleet.
Blazing fire, and Christmas treat.




Days Of The Month

Thirty days hath September,
April, June, and November,
All the rest have thirty-one,
But February's twenty-eight,
The Leap Year, which comes once in four,
Gives February one day more.




Months Of The Year
by Catherine Pulsifer

January, the start of the year, could be considered a new beginning
To set your goals and keep on living.

February the cold is here
But celebrate Valentine day with those who are dear.

March the hope of spring arrives
We are always glad to see winter die.

May the tulips do blossom bright
The days get longer giving us more light

June brings weather warm
But also black flies that like to swarm.

July the summer is finally here
The skies are blue and oh so clear!

August brings vacation time
A time to relax and just unwind.

September sees the kids back to school
Back to work and many schedules.

October the days begin to chill
But Halloween always brings a thrill.

November reminds us winter is near
We are coming to the end of the year.

December brings us shorter days and cold
Many Christmas stories are told.

Be thankful for each month of the year
Each month brings a blessing for you to hear!




Beautiful Things
Poet: Unknown

Beautiful things there are coming this way
Nearer and nearer, every day
Yes, closer and closer.

Mischievous showers, and faint little smells
Of far-away flowers in far-away dells,
Are coming in April.

Sly little blossoms that clamber along
Close to the ground till they grow big and strong,
Are coming in May.

Roses and bees and a big yellow moon,
Coming together in beautiful June
In lovely midsummer.

Pretty red cherries, and bright little flies,
Twinkling and turning the fields into skies,
Will come in July.

Feathery clouds, and long, still afternoons
Scarce a leaf stirring, and birdies' soft croons,
Are coming in August.

Glimpses of blue through the poppies and wheat.
And one little birthday on fast-flying feet,
Will come in September.
More Poems About The Seasons to Inspire
Related Short Poems & Quotes You May Also Like: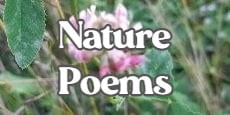 Nature Poems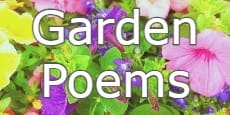 Garden Poems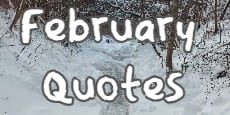 February Quotes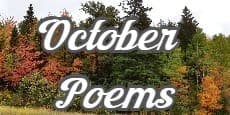 October Poems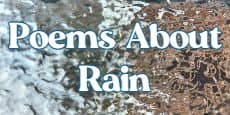 Poems About Rain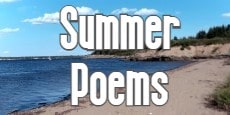 Summer Poems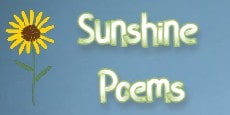 Sunshine Poems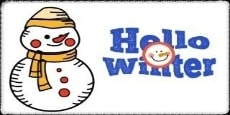 Winter Poems For Kids
Short Poems
    |    
Poems
    |    
Quotes
    |    
About Us
    |    
Contact Us
    |