12 November Poems
Poems about November capture the essence of this transitional month, filled with shifting landscapes and contemplative moments. As October relinquishes its hold on autumn's festivities, November steps forward, ushering in a time of change and reflection.

In these poems, we delve into the significance of November, exploring its unique character and the emotions it evokes. With words carefully woven together, these verses paint vivid pictures of nature's transformation, from the fiery colors of leaves gracefully descending to the ground, to the gradual embrace of colder days and shorter nights. These poems offer a glimpse into the season's shifting moods, from the lingering sense of melancholy to the warmth of gatherings and expressions of gratitude during Thanksgiving. With each line, we delve deeper into November's quiet beauty, recognizing the passing of time and the arrival of new beginnings.

May you find inspiration in these poems about the eleventh month of the year, celebrating its nuances and contemplating the profound meaning it holds for our lives.

Poems About The Seasons    /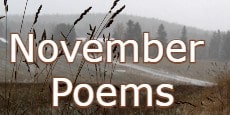 The Eleventh Month
Poet: Catherine Pulsifer

The eleventh month, oh sweet November,
Autumn's end and Winter's ember,
Leaves falling, crisp and gold,
Warm coats against the cold.

Hot cocoa, pumpkin pie,
Family gathered by the fireside,
Thanksgiving feast, a joyful endeavor,
November, oh sweet November.




Month Poems



November Blessings
Poet: Catherine Pulsifer

November, sweet and bold,
A feast for all senses to behold.
Frosty breeze, warm cocoa's call,
Crimson leaves painting every wall.

Thanksgiving, friends and family near,
Precious moments that we hold dear.
Autumn's charm at its very best,
November, you make me feel blessed.




Thanksgiving Poems



November
Poet: Catherine Pulsifer

November, how you usher in
The somber days of seasons past
As autumn's colors fade to din
And nature's forces ebb at last

Your thirty days, a solemn pretext
For somber thoughts and reverie;
A time to mourn what one neglects,
To cherish and to find mercy.




Autumn Poems



Oh, November
Poet: Catherine Pulsifer

November, oh November,
A month that's quite absurd,
The trees are bare and shivering,
And the skies seem quite disturbed.

It's time to bring out woolens,
Gloves and shawls galore,
Even if they make us look
Like mummies from days of yore.

The days grow shorter every week,  
And nights get longer too,
It may seem like a gloomy spell,
But let's laugh the winter blues anew!




Winter Poems



November's Chill
Poet: Catherine Pulsifer

November's chill is in the air,
A time of change, a season rare.
As leaves fall gently to the ground,
New growth waits to soon be found.

With each day comes new opportunity,
And gratitude fills our hearts with unity.
Let's cherish this month and all it brings,
For November truly is a time of beautiful things.




Gratitude Poems



A Season Of Gratitude
Poet: Catherine Pulsifer

November, oh how polite you are,
You come with crisp air from afar,
Leaves turning shades of amber and gold,
A season of gratitude to unfold.

Thanksgiving feast we prepare,
Family and friends all gather there.
Your arrival is always welcomed with cheer,
Oh November, thank you for being here.




November Quotes



A Time Of Transition
Poet: Catherine Pulsifer

November, a time of transition and grace,
A month that holds a unique place.
As the year draws closer to its end,
November whispers, "Reflect and mend."

Leaves fall gently, painting the ground,
In hues of amber, red, and brown.
Nature sheds its vibrant attire,
Preparing for a season to inspire.

The air grows crisper, colder each day,
And daylight slowly fades away.
November's chill reminds us true,
To seek warmth in the things we do.

It's a time for gratitude and thanks,
For counting blessings, filling love's banks.
With hearts open wide, we gather near,
To share laughter, joy, and cheer.

November carries stories of the past,
Of heroes brave and memories that last.
It's a reminder to honor and remember,
Those who've walked this path, each November.




Veterans Poems



Cherish The Blessings
Poet: Catherine Pulsifer

November, the month when gratitude blooms,
Thanksgiving approaches, with joyful tunes.
Days may grow shorter, nights may grow cold,
But our hearts warm with stories that never grow old.

As autumn's beauty fades, a new season draws near,
December brings Christmas, a time of love and cheer.
But the 11th month of November, its essence remains,
A reminder to cherish the blessings life sustains.




Christmas Poems



Embrace November
Poet: Catherine Pulsifer

In November's embrace, we find solace,
A moment to pause, reflect, and face.
The challenges and triumphs we've known,
November whispers, "You have grown."

So let us welcome this month with grace,
Embracing change at its steady pace.
For November holds the promise anew,
Of growth, resilience, and dreams pursued.




Poems About Change



November, How Delightful
Poet: Catherine Pulsifer

November, oh November,
A month so cozy and glee,
Leaves fall, cold wind blows,
Blankets and fires bring ease.

Pumpkins turn into pies,
Coats and scarves we don in style,
Thanksgiving fills our heart with joy,
Oh November, how delightful!




Poems About The Wind



A Month Of Goodbyes
Poet: Catherine Pulsifer

November, the month of desolate gloom,
Memories of summer now a distant room.
Leaves fall lifelessly to the ground,
A fleeting beauty, never to be found.

Days grow shorter, nights cold and long,
A mournful dirge, a melancholy song.
Barren trees sway with woeful sighs,
November is a month of goodbyes.




Goodbye Poems



Be Thankful
Poet: Catherine Pulsifer

November's chill drifts in the air,
Days grow short, nights long and bare.
Leaves have fallen, death is near,
As we reflect on life this year.

Remembrance Day calls us to pause,
And honour those who fought for our cause.
A somber month, but also a chance,
To be thankful for life's sacred dance.
        More Poems About The Seasons to Inspire
Related Poems & Quotes: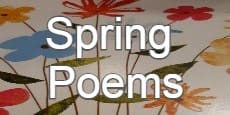 Spring Poems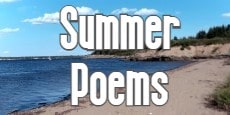 Summer Poems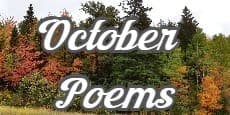 October Poems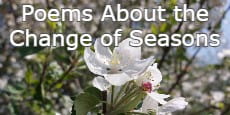 Poems About the Change of Seasons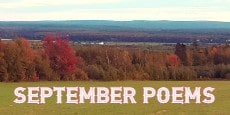 September Poems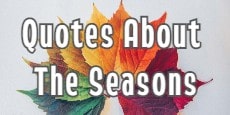 Quotes About The Seasons
Featured Famous Poets:


Catherine Pulsifer


More Famous Poems


It is our hope that these verses about November have sparked positive thoughts and reflections about this remarkable eleventh month. Despite its transitionary nature and cooler embrace, November carries with it a sense of grace. May these poems serve as a reminder to find solace and gratitude in the quieter moments, to embrace the shifting seasons with an open heart, and to cherish the connections we share with loved ones. As November passes, let us carry its lessons and experiences forward, holding onto the positivity and inspiration it has instilled within



Short Poems & Quotes    |   About Us    |   Contact Us