Short Poems
Be encouraged by our large collection of short poems, rhymes, and verses that are uplifting, inspiring, and encouraging. You will find poems covering many different topics but they all contain inspiration, motivation, and encouragement in regard to everyday issues of life we all face from one time to another.



Popular Short Poems by Category
Every Minute
Poet: Hugh Owen Meredith

For every minute of my day
To God the praise be said,
For daily walk, for daily talk,
For daily beef and bread!
More than for all His other works
I praise Him in my bed
For this delight of closing night,
My golden drowsihed.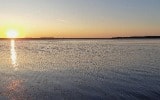 More uplifting Christian Poems


The Worst Thing
Poet: Strickland Gillilan

Failure, when you have done your best, is bad.
I know a thing a thousand times as sad:
The sting that failure leaves within your breast
An ache that knows no surcease, gives no rest
When you recall you did not do your best.



More Poems Of Encouragement


Family Man
Poet: J. G. Saxe

I once was a jolly young beau
And knew how to pick up a fan.
But I've done with all that, you must know,
For now I'm a family man!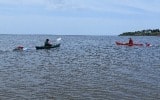 More Poems About Family


Verse from The Village Blacksmith
Poet: Henry Wadsworth Longfellow

Toiling, - rejoicing, sorrowing,
Onward through life he goes;
Each morning sees some task begin,
Each evening sees it close;
Something attempted, something done,
Has earned a night's repose.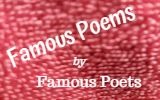 More Famous Poems


A Friend Is Someone
Poet Unknown

A friend is someone
we turn to when our spirits need a life.
A friend is someone
we treasure for our friendship is a gift.
A friend is someone
who fills our lives with beauty, joy, and grace
And makes the world
we live in a better and happier place.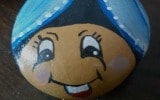 More Friendship Poems


Moving
Poet Unknown

Too many a discontented mourner
Is spending his days on Grumble Corner -
Sour and sad - whom I long to entreat
We should move to Thanksgiving Street.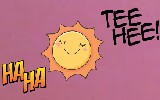 More Funny Poems


Partners
Poet: Edwin Markham

Who digs a well, or plants a seed,
A sacred pact he keeps with sun and sod:
With these he helps refresh and feed
The world, and enters partnership with God.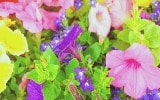 More Garden Poems


Poor Sort Of Happiness
Poet: George Eliot

It is only a poor sort of happiness that could ever come
By caring very much about our own narrow pleasures.
We can only have the highest happiness by having wide thoughts,
And much feeling for the rest of the world,
As well as ourselves;
And this sort of happiness often brings so much pain with it
That we can only tell it from pain by its being what
We would choose before everything else,
Because our souls see it is good.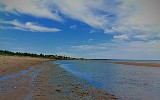 More Poems About Happiness

Realized Wishes
By Winifred Brachlow

At first I used to wish and wish
For things I never got.
But now I've turned my wishing
Into Concentrated Thought;
And would you really think it!
My wishes all come true;
Until I've only one wish left —
I wish the same for you.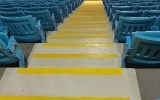 More Inspirational Poems

Advice On Success and Failure
Poet: Richard Watson Gilder

He fails who climbs to power and place
Up the pathway of disgrace.
He fails not who makes truth his cause.
Nor bends to win the crowd's applause.

He fails not, he who stakes his all
Upon the right and dares to fall.
What though the living bless or blame.
For him the long success of fame!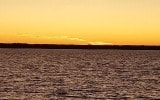 More Poems About Life


Love Is
Poet: Edmund Spenser

Love is life's end; an end but never ending;
All joys, all sweets, all happiness awarding;
Love is life's wealth (ne'er spent but ever spending),
Love's life's reward, rewarded in rewarding:
Then from thy wretched heart fond care remove.
Ah! shouldst thou live but once love's sweets to prove,
Thou wilt not love to live, unless thou live to love.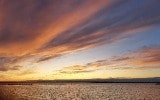 More Short Love Poems

Good Weather
by Ruskin

Sunshine is delicious,
Rain is refreshing,
Wind braces up,
Snow is exhilarating;
There is really no such thing as bad weather,
Only different kinds of good weather.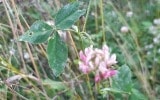 More Nature Poems


The Seasons
Poet: Catherine Pulsifer

Spring sees things come back alive
The flowers and the bees arrive.
Summer brings the warm air
We vacation and live without a care
Then the fall it starts to cool
And the children venture back to school
Winter comes with a blast
And we pray it is over fast!
The beauty that each season brings
Gives each of us a different feeling.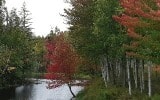 More Poems About The Seasons


Popular Short Poems:


All Poems
An alphabetical listing by topic of all short poems on the site. We have many different topics or subjects with specific poems for what you are looking for.


Short Poems & Quotes For A Special Occasion in The Month Of October 2021




A collection of Famous Poets that may encourage and inspire you




We also offer a collection of short Quotes sorted by topic, that may help you find the right words you are looking for!




Plus we offer a collection of articles at Positive Thoughts and Positive Messages



Poetic writings and rhymes have been around for centuries and have been passed down from generation to generation. It is not just about the rhyme but it is the meaning each sentence has that conveys meaning.  At times, a few words can express more thoughts and influence and impact a person than a book full of writings.

Poetry can help anyone to express their feelings; are great to share, and, at times, can even change a person's thinking in a particular situation or circumstance. They can encourage and inspire by adding a positive thought to your day.

As L.V. Seachild said, "Poems tell a story - it's just that the words rhyme." Stories can inspire us and give us hope. They can teach us lessons we otherwise may not experience. And poems are a way of expressing and sharing thoughts and experiences. So let the rhyme in these verses tell a story for you.

Our site has been online since 2003 with short, brief, and to the point, poetry and inspiring thoughts to inspire, motivate, and encourage! Our goal is to provide short poems, verses or rhymes to share with family, colleagues, and friends. Either a brief poem, a rhyme, or just a verse can help to express positive messages of appreciation, love, joy, and encouragement. We hope you enjoy our collection!


Catherine Pulsifer, Byron Pulsifer - About Us     |     Contact Us    |     Privacy Policy    |     Disclaimer Statement     |     Site Map    |    


©  2021 Short Poems