10 Nixon Waterman Poems
Born November 12, 1859, in Newark, Illinois, Nixon Waterman wrote many inspiring poems. Many of his poems were turned into songs, Waterman was also a newspaper man and through that experience, he saw many of life's issues which he expressed in poetry. He died on September 1, 1944.
We hope you find inspiration and encouragement from his words.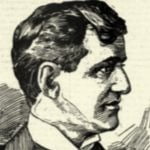 Nixon Waterman
Share these poems with someone who may need an uplifting message for their day.
More Famous Poems from Famous Poets to Encourage and Inspire
Short Poems
|
Poems
|
Quotes
|
About Us
|
Contact Us
|