The Rose
When the roses bloom in June it brings many a smile. Nixon Waterman's poem, The Rose, is one that expresses an appreciation of the rose. However, it is not just a rose that brings forth the warmth of color or the adoring fragrance. It is that the rose symbolizes life, beauty, and growth. When we look at what the rose signifies, we stand in awe of what beauty life can behold. But, the beauty and vitality of life are only obvious to those who understand that all of life may not bring forth what one needs and wants unless the eye of the beholder has a vision. It is this vision that surrounds each of us but where some of what lies bountifully are hidden by a heart that lies within the cold of a winter's day. In this understanding, life to those with cold, hard feelings of joy, do not believe that life holds beauty like the fresh blossoms of a rose. To these types of people, life is nothing more than something that must be endured amidst the pains and sorrows of all life's events. These feelings are akin to those folks who see nothing in life but the negatives.

On the other hand, those who view life through the lens of joy, happiness, and love feel excitement as each day unfolds. to these people, while there are difficulties that must be surmounted, the beauty of life shines through like the early rising of the rose as it blooms. Not all of life's events are pleasant nor fun but those that see opportunity amidst hardships are those who continue to loom when things are challenging. As we appreciate the smell and gloriousness of summer roses we should never forget that life still has thorns, but, these thorns only hide the splendor that is ours if only we see beyond the potholes of life.

Share this poem with the gardener in your life as they will appreciate the sentiments expressed. Share this poem with those who need to see beyond desperate times. And, send this poem to those who know that life blooms like a rose amidst the hardships of disappointment and normal setbacks. And, you may want to share one of our Garden Poems.


Famous Poems    /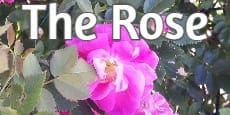 The Rose
Poet: Nixon Waterman

O, rose of June, thou art so fair!
Thy beauty our being entrances,
As though the sweet blossom-scent air,
The butterfly merrily dances.

And when from the fields, so softly steals
The Zephyr gently wooing,
Thy fair leaves fall over trellis and wall,
Our paths with beauty strewing,
O, rose of June, thou art so fair!

Fair queen of flowers art thou, O rose!
Thy sisters, however we may love them,
When thou thy matchless charms disclose,
Must hold thee in beauty above them.

And when on thy stem, a diadem
Of splendor thou art glowing,
Singing thy praise our glad voices we raise,
Our hearts with joy o'er flowing.
Fair queen of flow' rs art thou, O rose!

More Nixon Waterman Poems to Inspire
Related Poems & Quotes: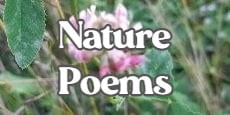 Nature Poems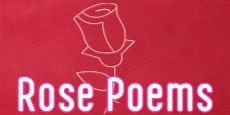 Rose Poems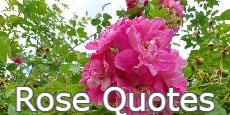 Rose Quotes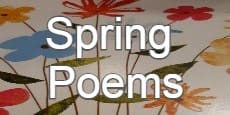 Spring Poems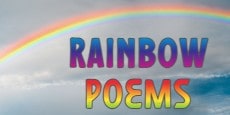 Rainbow Poems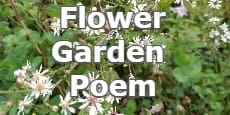 Flower Garden Poem


More poems by Famous Poets about the rose:

The Red Rose
Poet: Catherine Pulsifer

The Rose of Love in its red hue,
Provides a passion to ignite and renew,
Enlightened by its vibrant hues,
Softly it speaks saying I love you.

No other color as divine,
So precious and so very fair,
It lifts our hearts and brings joy sublime,
Red is the Rose of Love that we share.



The Yellow Rose
Poet: Catherine Pulsifer

A yellow rose speaks loud and clear,
Of friendship, joy and gladness here.
Though many colors, yellow stands apart
Bringing cheer to soul and heart.
Conveying warmth and kindness too,
With its petals blooming so true.


The White Rose
Poet: Catherine Pulsifer

A rose so pure yet sweet with hue,
White is its glory of innocence true.
It stands for budding love that's aglow,
Though blooms of other colors will surely show.

Yet in weddings, it stands apart
Representing love that will never part.
Representing new beginnings and innocence
The white rose stands for love abundance.


The Pink Rose
Poet: Catherine Pulsifer

The lovely pink rose, its beauty astounds,
As though showing us emotion without making a sound.
A symbol of love and admiration too,
Each bloom special in its own unique hue.

A rainbow of colors to choose from each day,
But the loveliest is known as the rose of pink's array.
With its heart-shaped petals so soft to the touch,  
It proclaims appreciation and happiness without saying much.

This perfect token of admiring affection,
Is sure to bring smiles with just a glance in its direction.


More Famous Poems



Short Poems & Quotes    |   About Us    |   Contact Us