41 Legacy Quotes
Be inspired by these legacy quotes. Legacy covers the gambit of life; they speak of how one lives and their impact on the lives of others. A legacy is much different than a well stated goal, or a personal achievement. A legacy does not have an "I" in the meaning, but, instead, has a "other" in its residue. In other words, it is far less important of what I achieve but more vital as to how I have contributed to the well-being of others.
What then is the key feature or attribute of your earthly legacy? For some, it is to abandon a lifestyle of wealth and fame to assist those in need of relief from hunger or prejudice. For others, it means a person who makes a difference through social or legal reform to destroy actions of deceit or domination or dictatorial rule. On the other hand, you do not need to be someone of wealth or power to influence or to help make a difference.
Every person has some level of power even if that power is a personal choice to love, encourage or counsel someone else who desperately needs it. What is important to you; what do you value; do you want your life to touch others; what is the one thing - just one thing - you can take action on that increases the well-being of another? All or some of these questions are waiting for your response. Maybe the answer lies in volunteering, or to share your knowledge and skills.
Integrity has at its' core to act and behave as genuine not as somebody else. Our baseline of humanity, our unselfish actions speak more loudly than any well-crafted speech. Each legacy statement you write (by your actions) will reflect your unique personality, i.e. the way you will design and live your life; a life worth remembering; one worth emulating.
Short Poems
   /  
Quotes
   /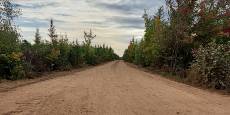 -
related: Legacy Poems



































































































































More Quotes for Encouragement and Motivation
Short Poems
    |    
All Poems
    |    
About Us
    |    
Contact Us
    |